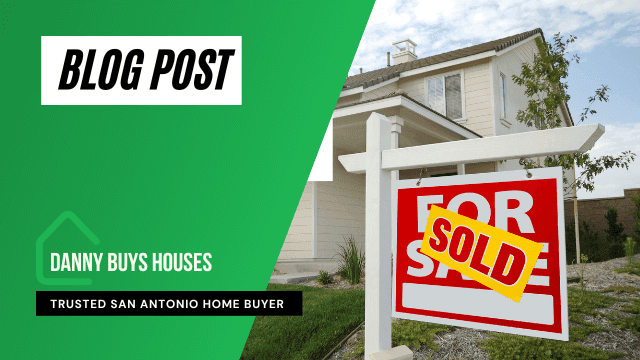 10 Great Tips for Selling Your San Antonio House This Winter
By Danny Johnson | Published 1/15/2015, 7:16:17 AM
🗂 Table of Contents
There may not be a better time to consider selling your house in San Antonio! In last week's post we covered how selling your house during the winter months could be the best time to do so all year. If you have made the decision to sell your house, then you'll want to take notes on this post. This week we are covering ten things you can do to help your house sell fast this winter. Whether you're living up north or down south, we've got something for you!
Shovel and salt your driveway
Do your best to keep up with shoveling and salting. It is the middle of winter and the storms are just going to keep coming. If you know when you will be showing your house show up around an hour before and get the snow cleared. Selling a house can be pretty tough if you don't have convenient access to it! Salting can help to protect your driveways and walkways, but if you live in an area where snow is constantly falling then you may want to consider hiring a shoveling service for the winter.
Create that warm winter home feel
Selling your house in the middle of winter might require more than just showing buyers around your property. Remember, buyers aren't just looking for their next house. They are looking for a home. Try having some warm tea waiting for buyers stepping out of the cold. Bake something that screams winter (apple cinnamon cookies!?). Not only will the house smell nice and inviting, but running your stove will help warm the place up. You've just created that warm cozy winter home feeling!
Dress up your house
Use the holiday season to your advantage! Stage your house with holiday décor. This could be considered part two of creating that warm winter home feel. Even though Thanksgiving and Christmas have passed, stay in the holiday spirit! You don't need to go full out with your decorating. Start with a winter themed door mat and a wreath. Scented candles, whether they're burning or not, are great to keep around the house. Whatever you use, remember not to go overboard. Keep the decorating to a minimum, but make sure your pieces are noticeable.
Clean out your gutters
Often times, selling your house is about showing buyers what lengths you've gone to in order to get your house sold. The more you do the better chance you have of selling your house fast and for your listed price. Cleaning out your gutters not only helps with the look of the house, but it shows that you really care about showing buyers every aspect of your home. You'll be able to locate and fix any places where regular rotting might occur, as well as locations where ice builds up.
Let in the light
There is naturally less light during the winter months than any other time of the year. The weather normally doesn't like to cooperate either. There are normally not enough clear sunny days to schedule showings around, so you need to let inwhatever light you can! When you are going to be showing your house make sure that the blinds are all opened up and any curtains are pulled back. You won't need to bother turning on all of the lights unless you are showing the house late in the evening.
Keep up with your landscaping
Even though your yard is probably suffering from the cold weather it is still important to maintain it. Making sure your yard is well taken care of during the coldest months will help create that warm and inviting home feel. If you have flower beds, make sure to turn the soil up. This gives them a fresh look. Make sure that your trees and bushes are also trimmed up, even if there aren't any leaves on them. This could help to show off more of your houses features and prevent a ridiculous amount of leaves piling up in the yard.
Paint your doors
How can painting your doors help you with selling your house? Whether you live in snow covered Boston or chilly San Antonio, selling your house requires you to draw attention to it. Your doors are great ways to do that no matter where you live. Try choosing a bold but inviting color for a front door. Make sure it looks good on your house though. A red door on a white house almost always looks good and draws attention. If you can, try painting your garage doors the same color as your door. The front of your house will look great and be hard to miss!
Wait to take your pictures
It is extremely important to remember that the majority of buyers begin their search for homes online. Therefore, when selling your house, whether you are listing it through an agent or listing it yourself online, the pictures you take are extremely important. You may need to wait until a day when it isn't snowing or the cloud cover isn't so thick. Whatever you do, do not settle on your pictures. Make sure there is plenty of light available and that you have put maximum effort into making the house look great!
Price your home right from the start
As discussed in last week's post, buyers and investors tend to pay more for houses during the cold months of winter than any other time of year. However, this doesn't mean you should try to sell your house for thousands more than its worth. Price your house correctly the first time. Don't overprice it, but don't undercut it either. Also, keep in mind that a house that stays on the market for months does not get full price offers. If your house is priced right and it doesn't sell in two weeks, only then should you consider cutting your pricing.
Prepare for weather delays
Winter is as predictable as it is unpredictable. During winter months we know that it is going to be cold. What we don't know is in what form that cold will come. Will it be just a chilly breeze, or more along the lines of a blizzard? Plan for delays. Storms can delay inspections or even cause additional work to be done on your house. Selling your house will require some amount of patience. Whether it is waiting for a storm to pass or waiting to finally close the deal. Whether you keep your driveway shoveled, paint your doors, or work on your home pricing, take these ideas and run with them. Winter is one of the best times of the year to sell your house and implementing just one of these steps can really make a difference! Is there something that has worked for you or that you would like to share? Leave it in the comments below! As always, I look forward to answering any questions and to seeing your comments. [embed]http://video214.com/play/JusREwZxNrFGO8ty1LvgbQ/s/dark[/embed]