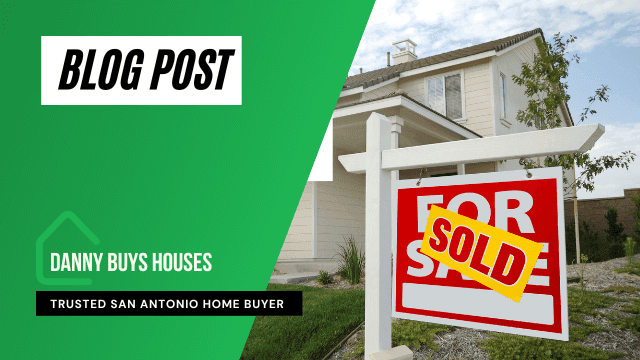 10 Proven Tips for Selling a House Fast: Part 1
By Danny Johnson | Published 12/24/2014, 6:10:34 AM
🗂 Table of Contents
Happy Holidays! With the New Year just around the corner, some of you may have a New Year's Resolution of selling your house in San Antonio quickly. This week's post will be about the top ten things you can do to get your home sold fast. It's no secret that selling a house fast takes preparation, but with so many tips and tricks out there where should you start? The answer is right here. These are ten proven tips that get results. Start your New Year off right and get your house sold in no time!
Don't inflate your pricing
While inflating the price of your house seems like a great way to get an amazing deal on your house the plan often backfires. You either end up paying thousands in extra holding costs if your house doesn't sell fast or you become too emotionally attached to the house to accept an offer. If you want to sell your house fast give it an accurate pricing right out of the gate. Many home buyers are good at doing homework on the property or work with a buying agent who knows what your house should sell for. If you do your homework and determine a fair price for your house, you will have tons of offers coming in that are right at or very close to your number!
Do property research to determine what your house is worth
Use your research to generate a fair price
Seriously consider the first few offers
"Stop the car!"
This is what everybody who drives by should be saying. Creating curb appeal is important if you plan on selling a house fast. The best part about this tip is no matter what your budget is there is something you can do. Installing flower beds and painting the front door are simple but great ways to make people stop and take a second to look. You could go as far as putting an entirely new paint scheme on your house too. Another great way to figure out how you can create curb appeal is to step out in front of the house and take a good long look at it. What do you find interesting about it? What draws your attention? Be creative with your curb appeal ideas and you'll generate serious traffic in a hurry.
create curb appeal
big or small, make improvements to the outside
Take into consideration what you think draws attention to the house
Interior updating
Curb appeal is what gets people interested. The updating you do on the inside is what gets people serious. It can be something as small as a fresh coat of paint and new door knobs, or a repair as extensive as replacing cabinets and countertops. You may have to do some homework to determine the best "bang for your buck" updates for your home specifically. You may live in an area where you can get the price you want by just making sure the house is clean. There may be a need for more extensive updating. Keep your priorities straight when deciding what you are going to work on. If you have moldy, stained, smelly sheetrock then you probably don't want to invest in new kitchen hardware. If something in your house is in severe need of help, put it at the top of the list.
Create buying potential by updating your interior
Research what other homes in the area have updated
Keep your priorities straight. Put the needs in front of the wants
"We could live here"
It is important to remember that although you are quite literally selling a house, you are providing a new home for somebody else. First impressions are extremely important! Make sure the house is clean from top to bottom. By top to bottom I mean everything. Regularly dust the house. Make sure that the bathrooms and kitchens are scrubbed. Even the base boards and ceiling trim need to be spotless. Keep clutter in its place. TV remotes should all have a home. All of your dishes and as many appliances as possible should be put away. Basically if something has a specific spot that it goes in it needs to be there. If loose items can be stored away, store them. Finally, personal items, such as pictures and keepsakes from trips should be hidden from site. This will probably mean taking down and storing most of what you would see in a house. That's good! These three points are all techniques used to create bigger, cleaner, more inviting space in your house. Any potential buyer will be able to walk in and picture themselves living in the house. Follow these tips and you'll create an environment other people can personally put themselves into.
Clean and scrub the house from top to bottom
Move all clutter and items where they belong or into storage
Store personal items such as pictures and keepsakes away
Stage your house
This is often a must do when selling a house, vacant or not. This is also something that can be done at no cost. Staging is all about creating space and a warm environment. Simply re arranging a few things can do just that. Living rooms are normally the center of every home (that and the kitchen). Try moving the furniture away from the walls and into a more conversation friendly arrangement. For example, arranging a couch with a coffee table next to it and an arm chair next to the table, creating an L shape, makes for an attractive visiting area. Everything in a bedroom should have a purpose. Night stands should be next to the bed. Dressers should be out of the way. Convenience and functionality are key when staging a bedroom. Adding accent pieces can help draw attention to specific areas of the house. A small fake plant in the corner of your newly arranged living room draws the eye across the entire room. A center piece on a dining room table could draw attention to new improvements you've made in that area. You always have the option to hire a professional home stager, but anything you can do to create space and an inviting environment will help you sell your house fast!
Move furniture away from walls and re arrange in a conversation friendly way
Add accent pieces to draw attention to different areas
Consider adding extra lighting to brighten up your house
What do you think? Is there a home staging tactic that has worked for you? What are your thoughts on interior updating? Leave a comment below! Part 2 will be up right after the Christmas holiday. [embed]http://video214.com/play/6MHE9hiy02tALOIuGB8p6Q/s/dark[/embed]