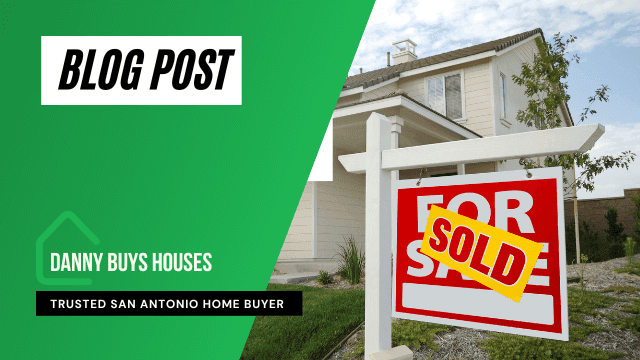 10 Proven Tips for Selling a House Fast: Part 2
By Danny Johnson | Published 12/31/2014, 9:20:51 PM
🗂 Table of Contents
Welcome back! I hope everybody had a great holiday. Right before Christmas I posted 5 of the 10 Proven Tips for Selling a House Fast. They were
Don't inflate your pricing
Creating curb appeal
Updating the interior
Cleaning up clutter and depersonalizing
Staging your house
Now let's get you back on track to how you can sell a house fast!
Make your house accessible
If you have taken the time to clean and stage your house, you're probably very serious about selling it fast. The next step is to show it. An open house is a great place to start. It allows any and all interested parties to come and have a look at all of your hard work. You could even make an event out of it by having a raffle, food or refreshments! One thing I do recommend is that if you are going to have an open house, spend the day AWAY from the house. People will be more comfortable asking questions and voicing opinions if the owner isn't present. They'll feel less like they are intruding. When showing your house or hosting an open house event, it's important to be flexible on hours. You need to be prepared for early morning and evening visits. Keeping your potential buyer's schedules in mind is a huge part of selling a house fast.
Have on open house event
If you are having your house shown, spend the day away from the house
Prepare to be flexible on hours
Pet vacation
I love pets as much as the next guy, but if you're trying to sell a house fast you need to keep them occupied elsewhere. Consider this; there may be new people every day coming to look through your house. Some pets are pretty friendly with strangers, but most aren't. Take this opportunity to send them on play dates or to pet spas. You may even want to go out and have quality time with them yourself. Also, as part of depersonalizing your house, you'll want to store your pet's items away. Remember, you want whoever is viewing your house to be able to picture themselves living there.
Remove your pets from the house for the time being
Store their belongings
Take the internet by storm!
Get your house seen on every available outlet! There are tons of tools that you can take advantage of. If you are working with a realtor, then your home will be listed on MLS. That's great! Most interested parties locate potential buys using MLS. What if you're not using a realtor? Make sure your home gets listed on other sites such as Trulia, Zillow and Realtor.com. Redfin is another great place to list your house. These are great places to attract local attention and are just as widely searched as MLS. Craigslist is another great way to advertise your house. I've actually had success selling homes on Craigslist, so I know this method could work for you too! Let's not forget about social media. Promoting your house on Facebook, Twitter, and even Pinterest are great ways to get your house noticed fast.
Try to get your house listed on MLS
Use other reputable sites to list your house
Give craigslist a shot
Use social media for additional promotion
You NEED great pictures
The majority of home buyers begin their search online. This means you have to make a great first impression. The photos that you take of your house when promoting it are one of your most valuable and underrated assets. Whether you take the photos yourself or hire a professional photographer, you will want high quality digital images of every aspect and selling point of your home. Make people searching for a house to buy HAVE TO come look at yours. The photos need to be included on all of your marketing, whether it be facebook, flyers, or newspaper ads. This way, no matter how you choose to promote your house buyers will be seeing the same awesome photos everywhere.
Consider hiring a professional photographer
Include all WOW factors and rooms
Make sure pictures are used in all of your marketing
Promote the lifestyle
Promoting the neighborhood is another underrated key point to selling a house fast. While you are trying to sell your house, it's a smart idea to sell the experience that comes with it. This is one of those extra steps that can seal the deal before your interested buyer even enters the door While you're taking pictures, snap some of unique nearby establishments. Pictures of parks and schools are also valuable. Really try to capture the parts about the community that make YOU want to live there. There's a good chance these could be some of the same things your buyers would be looking for! Make sure that any listings that you put out also include information about school districts, proximity to attractions and points of interest, as well as info about the community. It's no secret that education is extremely important to most customers. However, even buyers without families will want a house with a high resale value. Schools and points of interest can help you make a strong case for buying your house!
Promote the neighborhood
Include pictures of points of interest and schools
Include detailed information in your listings on points of interest and schools
This wraps up our 10 Proven Tips on Selling a House Fast. I challenge anybody looking to sell a house to implement at least one of these tactics and see how quickly your house sells. Is there a method that we left out or that has worked for you in the past? Leave a comment about it below. I hope all of you have a happy and safe New Year's Eve, and I look forward to producing helpful content, as well as a wider variety of posts throughout 2015. [embed]http://video214.com/play/9Hm2DbQOyxBoUlTBqEOXdQ/s/dark[/embed]