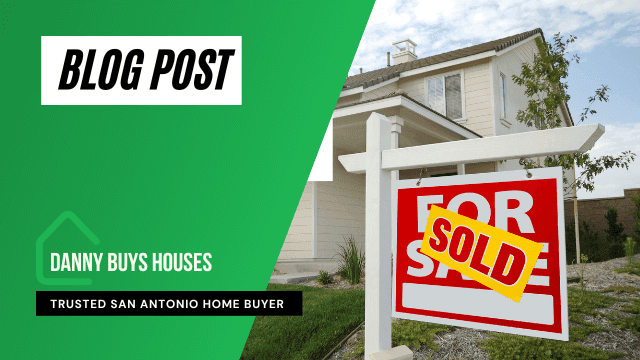 11 Places to Visit in San Antonio You Didn't Know About
By Danny Johnson | Published 10/27/2016, 9:03:01 PM
🗂 Table of Contents
San Antonio is the seventh most populated city in the United States. The history of the city is as rich as the places and attractions San Antonio has to offer. I'm sure you've been at the River Walk and The Alamo (and if not, what are you waiting for?!). But do you know these hidden places to visit in San Antonio? How many have you been to? Here are our 11 places to visit in San Antonio:
11 Places to Visit in San Antonio...that won't bore you to death
1. Learn about old school photography at the Magic Lantern Castle Museum
Are you a fan of slide projectors? Then the Magic Lantern Castle Museum is the place for you. Unfortunately, it's not the lanterns you lift up in the sky, but this is an incredibly educational museum for those interested in the history of photography and slide projectors. Address: 1419 Austin Hwy, San Antonio, TX 78209, United States
2. Take pictures at the Seat Art Museum
Yep, you heard that right! It's a toilet seat museum. The best part? Every part of the wall is covered in decorated toilet seats - don't forget to look up. The museum was created after a master plumber watched his father (also a plumber) work on toilet boards every day. He got inspired and started to collect and decorate used toilet seats - after a few years, his garage slowly became an incredible used toilet seat collection. Address: 239 Abiso Ave, San Antonio, TX 78209, United States
3. Visit the Kiddie Park
Although it's catered for kids aged 1 - 12, this park is actually the oldest amusement park in the USA, dating back to 1925. It's without a doubt the most perfect place for families ho are looking to spend some quality time with their children (and perhaps forget about the adult world for a minute or two). And, of course, those who are still children at heart are also invited. Address: 3015 Broadway St, San Antonio, TX 78209, United States
4. Attend a special exhibition at the Witte Museum
Witte Museum is a well-known San Antonio attraction, but did you know that it holds various exhibitions throughout the year? By far one of the most exciting exhibitions in the past was the CSI experience - approved by the actual TV Show. Their exhibitions calendar can be found on the Witte Museum exhibitions page - which one are you going to see? Address: 3801 Broadway St, San Antonio, TX 78209, United States
5. Travel back in time at The Menger Hotel Bar
Believe it or not, The Menger Hotel was opened back in 1859. This family-owned hotel also features a bar where President Roosevelt recruited his Rough Riders - yep, the bar still stands toady. Menger Bar is a perfect choice for those who prefer the smoky kind places that will definitely give the back-in-time impression. Try the cocktails, enjoy the atmosphere, and most importantly, have fun. Address: Menger Hotel, 204 Alamo Pl, San Antonio, TX 78205
6. Visit the all digital library!
Did you know that San Antonio has an all-digital library? Called BiblioTech (very clever), this library only features digital and audio books. This is a perfect place for tech lovers as you'll be presented with plenty of e-reading technology as well as desktop computers which you can use to study. We wonder what happens when the electricity goes out! Address: 3505 Pleasanton Rd, San Antonio, TX 78221, United States
7. Go graffiti hunting in San Antonio!
If you've not a fan of indoor places, this is the choice for you. Graffiti spots can be found all around San Antonio - it's a perfect thing to explore when you're bored in the city and running out of ideas on things to do. Some of the best San Antonio graffiti artists are Nik Soupe (Soup), David "Shek" Vega, Supher and Donald Lipski. You can find several pieces of work done by the same artist, or a one-time-wonder. What's your favorite San Antonio graffiti and where can we find it.
8. Hike and bike through San Antonio!
Okay, so this one is not necessarily a place, but it's without a doubt a must-do when in San Antonio. The route starts at the Alamo and runs to the Mission Espada. You can do it alone, or hire a tour company - either way, we highly recommend you do this and enjoy the many beautiful San Antonio panoramas - perfect for your Instagram feed!
9. Have the best breakfast at Schilo's Delicatessen
We can't talk about places to visit in San Antonio without mentioning food! Schilo's Delicatessen is a perfect budget-friendly choice for those who enjoy international food. You can order anything from American to German and a lot more. We suggest you try their amazing breakfast! Address: 424 E Commerce St, San Antonio, TX 78205-2629
10. Explore gourmet steaks at J-Prime Steakhouse
Let's move on up the budget-friendly ladder and look at something far more special. Mixing a traditional steakhouse with gourmet cooking, J-Prime is perfect for those who are into regular cuisine with a contemporary twist We absolutely love the plating! Address: 1401 N Loop 1604 W, San Antonio, TX 78258-4671
11. Eat with style at Chama Gaucha Brazilian Steakhouse
The food in Chama Gaucha will leave you absolutely speechless, and not just because you'll be so busy eating you won't be able to do anything else. The drinks will make you slightly tipsy. And the service will create an impression you'll never forget (good luck ever trying to enjoy normal food!). Address: 18318 Sonterra Pl, San Antonio, TX 78258-4175 Have we named them all? What's your favorite place to visit in San Antonio? Let us know in the comments below and we'll add them to our list!