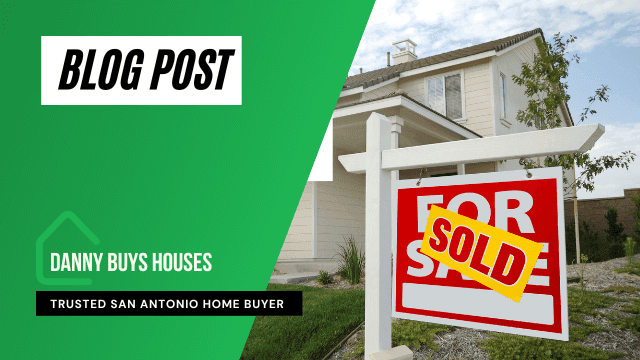 3 Wow Factors Guaranteed to Sell Your House: Part 1
By Danny Johnson
🗂 Table of Contents
While price is what sells your house, "wow" factors are what sell your house at full price. Whether you are a real estate investor or a homeowner just trying to sell your house fast, the tips in this series will be of great benefit to you. I'll be covering how to put the "wow" into your home. More specifically, I'll tell you the three things you need to do to wow your buyers and beat out your competition. Originally this was going to be one post, but I had so much info I wanted to share that I'm breaking it up into a three post series! Today's post is all about bathrooms and how, when properly done, will help you sell your house. Bathrooms are one of the two main areas that you need to put extra time and effort into if you want to sell your house fast. While most rooms are simply four walls and a roof, a bathroom serves an actual purpose and requires special treatment.
Create More Space
Make the entrance to your shower as open as possible. If you have storage above the entrance to your shower, consider taking them out. This will help create space for your shower and make the bathroom appear more open. Eliminating any storage above the toilet and underneath windows can also help create the feel of a bigger bathroom. If they are your only other source of storage for towels and other bathroom products then you will want to keep at least one. If you have a closet outside of the bathroom where these items can be stored then I highly recommend taking advantage of it.
You HAVE To Update
In order to sell your house for maximum value, you need to update. Your house can be in excellent condition with all original materials, but the house down the street with the modern interior will fetch a much higher price than yours. Bathrooms are one of the two rooms you NEED to update in order to get a great offer on your house.
Painting
After creating space in your bathroom you need to start updating. Start with the paint. Get rid of any wall paper and if you have textured walls, you may want to have them touched up or re-done. A nice white or off white will brighten up the bathroom and allow you to show off other updated features such as tiling or vanities.
Tiling
If you have laminate floors that are in good shape, you should still replace them with tile. When most buyers walk through a house they look at the bathrooms at eye level and then immediately look at the floors. Head over to your local tile shop with a sample of paint that you are using and choose a tile that will match your paint scheme and vanity. This is one of those "wow" factors that can blow buyers away.
Vanity
When choosing a bathroom vanity, consider which bathroom they are going into. Your guest bathroom should have a larger vanity top than the master bathroom. Guests will use this space to lay out their belongings while staying in the house. This isn't as important in the master bathroom because the owners will have a place for everything they use in drawers and cabinets. If you have the space, choose a vanity with two sinks for the master bathroom. It is a must have for couples and small families and provides a great selling point. Make sure the vanity that you choose has plenty of storage, but doesn't obstruct bathroom traffic. After eliminating extra storage and creating space in the bathroom, having a vanity with storage is a must have. The styling is completely up to you. Choose something that provides the look and feel that you are going for in the house as a whole.
Extra Details
If you want to sell your house fast and at full value, you need to go the extra mile. Whether you are in the guest bathroom or master bathroom, give the shower/tub area a nice tile surround. This gives any tub or shower a very clean polished look. Tile surrounds don't stain and are extremely easy to clean too. Providing a bathroom with a tile surround gives your buyers something that looks great and serves a purpose. The hardware in the bathroom is next. If you are using existing bathroom storage or you have updated your shower or bathtub this is a must. Cabinet hinges, faucets, shower heads and door knobs should all be replaced. It is little details like these that will "wow" your buyers into buying your house. Brushed nickel is a finish that I use a lot, but there are many different finishes that can help you achieve the look that you want.
Proper Lighting
Lighting is another huge factor that you need to get right if you want to sell your house at full value. For your vanity light, choose one that won't shadow your face when looking into your mirror. There are a ton of different designs to pick from depending on your style. Whichever you choose, make sure it is mounted at a height that provides good coverage and doesn't compromise your design. If your bathroom doesn't have a window you should have one framed out and installed. Even a perfectly designed bathroom can benefit from natural light. Whether it is a small window in the top of the shower or a large one on the far end of the bathroom, the natural light provided by these windows can brighten up the overall look and atmosphere of the room. "Bathrooms and kitchens sell houses" is a popular saying in the real estate industry. This week we covered the steps you need to take with your bathroom in order to sell your house at maximum value. The next post of the series will detail how to "wow" customers with an amazing kitchen. Please feel free to comment with questions or tips that you think could be helpful! I always enjoy communicating with my readers and look forward to hearing from you! [embed]http://video214.com/play/CEI6YGVp95XIW0wupAKnIA/s/dark[/embed]