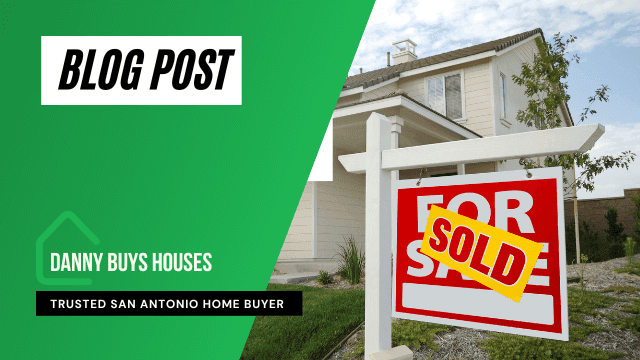 8 Great Summer Vacation Tips For Keeping Your House Safe
By Danny Johnson
Leaving for vacation and worried about your house? Here are 8 uncommon tips for keeping your San Antonio house safe.
🗂 Table of Contents
Summer is in full swing and many of you going on vacation are concerned with keeping your house safe while you're gone. While everybody normally has the "did i turn off the stove?" moment, some people spend their entire vacation worrying about the condition of their house. Keeping your house safe while you are gone should be a concern, but it shouldn't ruin your vacation. This post will cover eight great tips that will make keeping your house safe while you're on vacation easy and off of your mind.
1. Ask a friend to help
Keeping your house safe while you're on vacation could make or break the whole experience. Who better to put your mind at ease than a close friend or family member! Try to have somebody stop by your house once a day or every other day. This is the absolute best way to get live updates on your home from people that you trust. Make sure that if you have more than one person watching your house the two people know about each other. Getting a text from your brother about a car that isn't yours parked in your driveway (which turns out to be your friends car) could be unsettling. Make sure to keep those close to you in the loop about who is watching your house.
2. Beware social media
Social media posts about your vacation plans could make keeping your house safe a pain. You'd be surprised how many people get their homes broken into the day after they leave on vacation because they let everybody on Facebook and twitter know what day they were leaving. Change your social media settings to private or view able by friends only. This will cut down on the amount of people who can view your posts and updates while you're gone. This still might not be enough. The best thing you can do is NOT post about your vacation online. Wait till you are safely back at home to post recaps and pictures about your experience away from home. If you want to share your vacation experience on social media, the safest way to do so is to wait until you get back home. If keeping your house safe while you're gone is a priority to you, take this advice seriously.
3. Talk to local police
Here in San Antonio, Texas you can alert your local police that you will be leaving on vacation and they will patrol the street from time to time.
4. Leave your curtains alone
Many people debate on what they should do with their curtains. Should they leave them open or should they close them. Keeping your house safe means leaving them exactly as they are. Closing your curtains while you're on vacation makes it very clear that you aren't home. While it does keep people from looking into your home and seeing what they can steal, it also encourages smart criminals to take a look. Leaving all of your curtains open makes it easy to see everything that is in your house, but gives off the impression that you will be returning very soon. Leave your curtains exactly how they normally are. If nothing looks out of the ordinary then the probability of something out of the ordinary happening is limited.
5. Time your lights
Leaving your lights on through the duration of your vacation is a great way to waste money. You'll come back to a ridiculous bill. It's a good way to deter people from forcibly entering your home, but leaving the lights on 24/7 isn't the best execution. Head over to Lowe's or Home Depot and purchase a couple of light timers. Set them on any plugs in the house where you have lamps at and schedule them to come on at night only. This will help give the appearance that somebody is home at night without murdering your electric bill.
6. Halt your mail
Talk to USPS about stopping your mail while you are gone. They will hold your mail for you at your local post office and all you'll have to do is go and pick it up. Tons of mail overflowing out of your mailbox is a clear indicator that nobody is home. Having your mail held for you also prevents anybody else from gaining any personal information about you.
7. Unplug everything
Keeping your house safe is no joking matter. Unplugging everything that you can before you leave your house will not only will you save power, but you won't have to worry about any type of fire hazard. Clocks, toasters and television sets can all be unplugged to help put your mind at ease and keep your bills low.
8. Don't leave spare keys out
Pick up all of your spare keys before you leave. Give them to a friend or relative but don't leave them outside your house. Crooks are smart. They know where to look for spare keys. If they don't find one they are much less likely to even think about breaking into your home. It's remembering the little things like this that can make keeping your house safe easy.