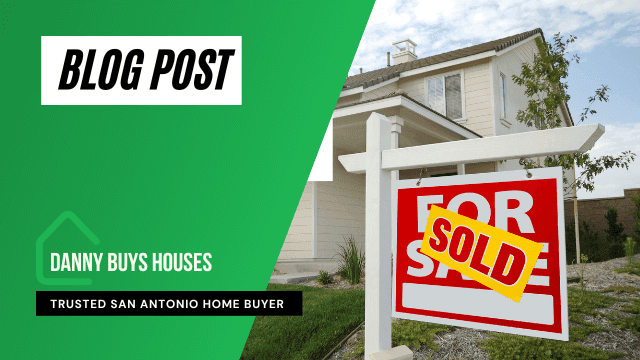 How to Buy a House With Bad Credit in San Antonio
By Danny Johnson | Published 8/28/2017, 2:32:52 PM
🗂 Table of Contents
When it comes time to buy a house in San Antonio, you need to be as prepared as you possibly can be. Smart home buyers will thoroughly research the area, hire a real estate agent or another professional to assist in the house hunt, and spend a copious amount of time creating personalized home buying checklists. Prepared buyers will be able to identify properties that meet all of their lifestyle needs. They'll also have their finances to fund a home's purchase figured out before attending any open house. Buyers with great credit scores find this last step to be the least complicated and know how to get a home loan with ease. However, if you want to buy a house with bad credit in San Antonio, the options are a tad more tedious. No matter how much we hate it, mere numbers on a credit report can determine the type of house we buy, where we can purchase a property, and how much we receive through home loans. Similar to how a high GPA determined your higher education school choice, the strength of your credit score can severely limit you from obtaining your dream home in San Antonio. Though many credit scores accurately reflect a buyer's ability to make monthly payments, sometimes credit companies can get it wrong. Often times, unexpected life changes make meeting those payments impossible, and missing a couple payments can be catastrophic to your credit score.
Buy a House with Bad Credit
Today, bad credit lingers over many Americans in their search for the ultimate dream home. A bad credit score is more than the three-digit number listed at the end of a comprehensive financial report; it also deters lenders from working with a buyer to secure a home loan. In fact, many home buyers with poor scores are left wondering how buying a house with no money down works and if it's possible to secure financing for homes they cannot otherwise afford. Thankfully, there are a few methods to better position yourself and your finances when seeking a home. After taking certain steps, home buyers with the worst scores can improve their chances of obtaining a loan and securing a home sale. The first method to buy a house with bad credit is by ensuring mortgage companies and sellers you can afford it. Buyers can do this by offering a larger down payment than is traditionally asked. For borrowers with a credit score below 580, being willing to pay a large chunk of a home upfront is a necessity. Many mortgage companies won't give home loans to you without a significant down payment. When the lender sees your ability to save for a larger down payment, they are more likely to offer a home loan despite any poor credit history. They'll also increase a buyer's equitable interest in the home and immediately lower the loan-to-value ratio. Their reasoning: the more money you invest into a home upfront, the less likely you will be to default in the future. A larger down payment spells out less risk to the lender, even if the borrower is lacking a stellar credit score.
How to Get a Home Loan
If you truly want to buy a house with bad credit, you must learn how to get a home loan. Chances are you haven't saved up enough to purchase a property outright, and must rely on mortgage companies to fund any future purchases. One way to secure a home loan is by demonstrating your financial stability to your lender. While many mortgage companies use automated systems to decide if a borrower is ineligible for loans available, most lenders have home loan experts set aside to assess the eligibility of an application. Through manual underwriting, these real people will decide if you can meet monthly payments and at what cost. The trick here is to emphasize your current financial security. Show on-time payments for the past year or cash reserves from the last six months. Giving the underwriter a high income and low debt scenario will assist in portraying you as a less risky loan candidate. Just be prepared to explain why your credit score is poor. If you're not finding success seeking out large financial institutions, you can try the less conventional private loan industry. Private loans are easier to obtain with bad credit because anyone can hand them out as long as they have enough cash on hand to pay for the desired property in full. It's not uncommon to receive a private loan from family members, friends, or a private lender. While private loans make a poor credit score a moot point, it also comes with serious drawbacks, including higher interest rates and potential relationship strife.
FHA Loans for Bad Credit
When you initially decide to buy a house with bad credit, the most prominent financing solution is a Federal Housing Administration (FHA) loan. FHA loans for bad credit essentially require borrowers to pay for mortgage insurance to protect the lender from the high probability of a default. With the added protection of mortgage insurance, many lenders offer FHA loans with attractive interest rates and more flexible qualification requirements. The guidelines for these loans are also more lenient than those secured by Fannie Mae and Freddie Mac. FHA loans allow people to buy a house with bad credit, but they come with much higher attached fees for repayment. According to the Department of Housing and Urban Development, the government agency that oversees FHA loans, lenders can approve an FHA loan for borrowers with a credit score as low as 580. In return, borrowers must be able to put down at least 3.5% when providing a down payment. To compare, conventional loans offered by major financial institutions require borrowers to have credit scores between 620 to 640. This difference allows home buyers with low credit scores to obtain the same homes as someone with a better score and a more conventional loan. There are many options for home buyers with poor credit, including securing home loans. FHA loans are just one of a few possible solutions to your home buying financing fiasco.
Looking for a House For Little Money?
We've got them! We're expert real estate investors who focus on buying and selling houses. We spend time and care turning a house into a home. At Danny Buys Houses we have up-to-date homes that are newly renovated to be better than the other houses you'll find on the market in San Antonio! Just looking? Lots of first time home buyers have questions about the house buying process. We're here to help you in any way we can! Ask a question, or come see our properties, by giving us a call at (210) 881-7707!