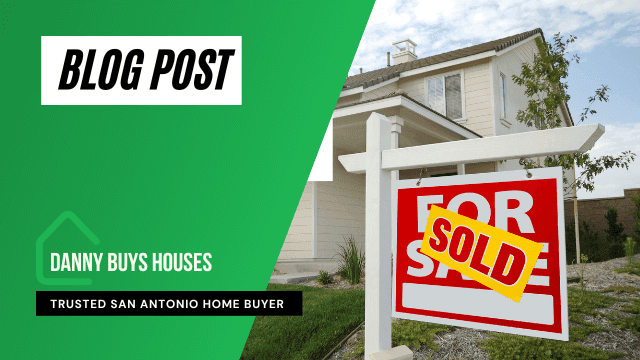 How to Buy Foreclosures
By Danny Johnson
Looking for foreclosures in San Antonio and Bexar County? Here is where to find them!
🗂 Table of Contents
Knowing how to buy foreclosures in your target area can kick start your wholesaling business and turn a profit for you. One of the easiest ways to earn a profit while in the real estate industry is by purchasing foreclosures. After a homeowner fails to meet the terms of their monthly mortgage payments - as defined by their lender - they forfeit all ownership of the property. This allows opportunistic investors and ambitious buyers to gobble up viable homes with great resale potential. While some of these properties are in poor condition due to owner neglect, many need minor improvements to earn a huge profit. If you want to cash in on this popular real estate investment, knowing how to buy foreclosures, the different types of foreclosed homes, and the mistakes to avoid is essential. Foreclosed homes are perfect for wholesaling to other investors, turn into a rental property, or to flip for your self. Before purchasing a property, consider the various reasons for buying foreclosed homes in your area. Though the process is relatively more difficult than a standard real estate sale, the benefits outweigh the attributed complexities. Investors, for instance, are drawn to the good deals associated with a foreclosed property. These neglected homes are typically sold well below market value, allowing for guaranteed gains after a quick flip. Other buyers may be interested in the lower prices due to the ability to get more house for less money. Many homeowners upgrade their current living conditions by finding a foreclosure in their price range. Whether you're buying to upgrade or to resell, foreclosures offer ample opportunity for homebuyers.
Simplifying How to Buy Foreclosures
Although foreclosed properties were more abundant immediately after the 2007 financial crisis, finding and buying foreclosures in San Antonio is a simple process if looking in the right places. There are a couple main methods of finding and buying foreclosed houses in the area; buyers either sift through numerous real estate listings or purchase a property at a public foreclosure auction. While searching real estate sites like Zillow and Trulia can lead to a wide selection of foreclosed properties, this method is often a time-consuming process. On the other hand, public auctions present foreclosed homes in the area with all the necessary information to buy. Be prepared to attend and observe an auction before attempting to buy; many firms require deposits and other requirements in order to secure a bid. Both the auction house and traditional listings can be utilized to find the perfect foreclosure. Before sending a solid offer to the firm or real estate agent representing the foreclosure you want, be prepared for a longer process than the traditional home sale. This is due, in part, to the bank's involvement as a seller. Instead of buying from an individual, many banks require multiple layers of approval for foreclosures to be officially sold. The mountains of red tape can make the negotiation process a difficult number crunch to reveal the lowest sale price. Though the bank is determined to sale, buyers often find themselves in a lengthy legal battle for the best deal. Despite this, dealing with the bank is a necessary obstacle investors expect before being given the keys, whether you purchase via auction or listing.
Types of Foreclosures to Buy
Investors must become experts at the different types of foreclosed homes when learning how to buy foreclosures in San Antonio. There are numerous stages of the foreclosure process and even more third party owners with possessions of the property during the transaction. Before deciding on a home, it's vital to be aware of the type of foreclosure to properly manage the dealing, be conscious of any special considerations, and ensure the best deal. A common type of foreclosure is the short sale. This occurs when the homeowner is facing the foreclosure process but hasn't yet relinquished their property back to the bank. Due to missed mortgage payments or the inability to negotiate with the lender, these distressed homeowners seek a quick closing to avoid the foreclosure process altogether. Knowing how to buy foreclosures from a short sale is a delicate situation with the seller. The emergence of a speedy sale will assist in guaranteeing a price well below market value. Buyers are able to make an offer on the home, but unlike a typical sale, short sales require lender agreement if the offer is less than the homeowner's outstanding balance. Short sales are typically in better condition and need fewer repairs than other foreclosed properties, though they're still sold in as-is condition. As previously discussed, auction sales are another popular type of foreclosure to know when looking into how to buy a foreclosed house. Auctions are usually conducted by third party entities, like a trustee or sheriff, to ensure neutrality. Also, lenders aren't allowed to make a profit at auction, thus allowing for a fair market price of the home. So, knowing how to buy foreclosures from auctions can be a process. Once the property is sold, existing liens must be paid before giving any overage to the previous homeowner. Auctions often limit the field of bidders due to only accepting cash offers; a lack of competitive bids keeps the overall costs down for investors looking for a quick flip. If a foreclosed home fails to sale at auction, the property will then become Real Estate Owned (REO). This type of foreclosure means it belongs solely to the lender and is considered the most popular method of buying foreclosed houses. REO homes offer the least value to investors due to increased competition, higher sales price, and little room for negotiation. However, there are clear benefits of buying REO foreclosures. The lender is legally obligated to eliminate previous liens and debt accrued, including back taxes. For buyers seeking the shortest time frame, REOs provide the simplest solution.
Avoid These Mistakes to Buy Foreclosures
The last trick to knowing how to buy foreclosures is avoiding common mistakes made by inexperienced buyers. Knowing the general foreclosure process, utilizing the home inspection before buying, and asking for additional help or resources is key to a successful foreclosure process. Too many new foreclosure enthusiasts mistakenly believe the process is a simple way to earn major profits after a single closing. They don't realize it requires capital to ensure a sale and grossly underestimate the level of competition involved in a successful bid. Thankfully, understanding the foreclosure process is easy with experience. For new buyers, insider knowledge is gained via mentors, informative articles, and other experienced investors. Foreclosure neophytes also tend to skip the home inspection before buying. This is a terrible mistake when learning how to buy foreclosures. Inspections offer insight into the state of the home, the repairs needed to make it showroom ready, and an estimate of how much it'll cost to meet personal profit goals. This is especially true for homes that have been left vacant for an extended period of time. While most foreclosure types allow the buyer to formally inspect the home before closing, foreclosures at auction move too quickly to provide one. In this case, it's wise to assume the property is in the worst shape and in need of considerable fixing. Best case scenario, you over-budget and have financial wiggle room; worst case, you've budgeted enough to cover the enormous costs. Lastly, don't do it yourself. Unless a buyer has an extensive background in real estate, they should seek additional aid. Whether that comes from a real estate agent's service or an expert in the foreclosure field, it's essential to seek a professional's assistance. Legal issues aren't unheard of and logistic problems can become overwhelming to the inexperienced. For the best deal and a smooth relationship with the lender, an expert is a vital component of the foreclosure journey.
Want to Sell a Foreclosure?
We'd love to buy it! At Cheap San Antonio Houses, we specialize in every aspect of wholesaling. We'll buy your foreclosure property no problem. Contact us, or stop by our website! Want to be on our buyers list so you can get the first word on our wholesale properties? Just fill out the form on our homepage. We can't wait to do business with you!