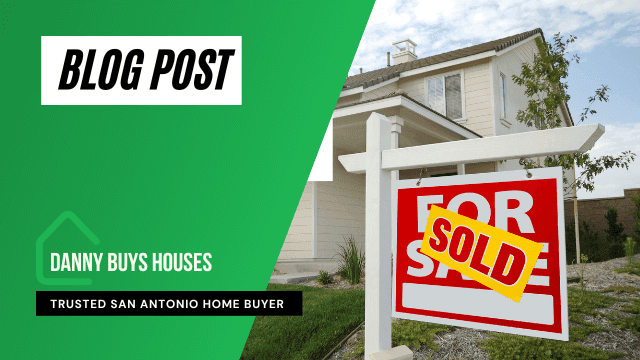 How Eddie Sold His San Antonio House Fast
By Danny Johnson
Learn how Eddie sold a house fast in San Antonio and how you can too.
🗂 Table of Contents
San Antonio, TX --Eddie was in a tight spot. You see, his house was going to foreclosure auction in a matter of days. It was Friday. Tuesday morning, the house would no longer be his. He really needed to sell his house super fast.
Trying to sell the normal way would have been impossible. He needed to sell his San Antonio house fast. Even if the house didn't need a lot of repairs, and if he had tried to sell the house a month before, it would have been VERY difficult to find a QUALIFIED buyer to buy the house that fast. Even if he did find a buyer that was interested, given the situation, the bank might not be willing to lend on a house that required the repairs his house needed.
Initially, he felt there was nothing that could be done. Who could buy a house and close within a couple days? Is that possible? The house was in complete disrepair and things in San Antonio just don't usually happen that fast.
But it was possible to sell the house the fast. Danny buys houses in San Antonio and has been doing so for over 12 years. Danny Johnson pays cash for houses and this allows him to purchase a house in as fast as a couple days. He doesn't care about the level of repairs needed. In fact, he has remodeled homes that have had severe fire-damage.
Most people don't know all of their options when it comes to needing to sell their home. It used to be thought that the only routes were through a Realtor or 'For Sale By Owner'. Those avenues are fine for houses that are move-in ready, but what about houses that need some work?
Keeping a house together is hard to do even when you have a great job and some time. When life happens and circumstances change, it can be impossible. That's exactly what happen to so many San Antonio home sellers. Selling the traditional way just doesn't make sense for them. Selling for cash to investor does.
Even if you aren't in as tight a spot as Eddie found himself in, you should consider selling your San Antonio house super fast by giving Danny a call. He would be happy to make an offer on your house, with no-obligation of course.
Find out how much we can offer you for your house
Want to sell your house the fastest way possible? We can help. We buy houses in San Antonio.