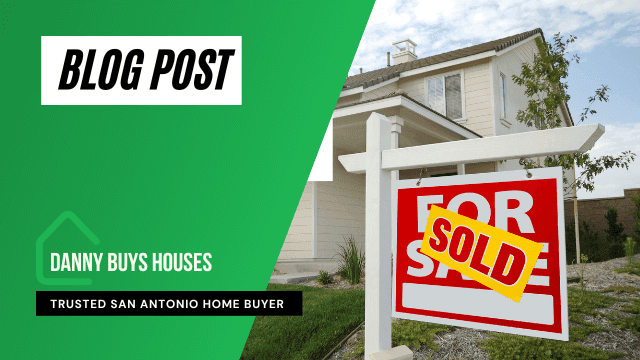 Effects of Foreclosure in Texas
By Danny Johnson
Foreclosures in Texas have negative effects on people who experience them. This is what you need to know.
🗂 Table of Contents
One of the most disheartening circumstances to be in is to be faced with a foreclosure on your home. The effects of foreclosure in Texas are many. Most don't realize this until they themselves are in this situation.
Effects of Foreclosure
The effects of foreclosure bring forth many different types of emotions. There is fear, anger, confusion and embarrassment that makes up part of them. The biggest fear is literally having to face the fact that you will no longer have a roof over your head. This is something that many people just take for granted. Then when faced with this as being one of the effects of foreclosure reality sets in.
The Effects Of Foreclosure in Texas On Family
Most often it is not just the single homeowner that has to deal with the effects of foreclosure. There is usually family involved. The effects of foreclosure on family starts with the ones who have been living in the home. This often includes the kids who have had no control over the finances. They now have to deal with the emotions of not being able to live in their home. The effects of foreclosure are also felt by family members outside of the home. Sometimes they need to come to the rescue of taking in the family. Or, if they are not able to then they too have to live with the fear as to what is going to happen.
Anger As One Of The Effects Of Foreclosure
At some point anger sets in. This can be directed against the institution that is taking the foreclosure action. Then it may be self directed where the homeowner feels angry that they allowed this to happen. More often then not it is as a result of circumstances beyond their control.
The Confusion
The confusion comes in with not understanding the foreclosure process. Or what steps they may be able to take to help prevent this action.
Embarrassment as Part of the Effects of Foreclosure
The embarrassment comes from the loss of the home. Which eventually friends and family seem to find out about.
The Voluntary Foreclosure Process
There are some that know that their financially situation is critical. They are well aware that eventually they will be facing the effects of foreclosure. In order to be able to deal with the inevitable they will opt for the voluntary foreclosure process. The current homeowner will allow the lender to go ahead with the sale of the home. The lender will have to go through the voluntary foreclosure process of filing all of the legal documents. This is based on the laws which requires for this type of action. It will vary according to the various states. Basically there are two types of foreclosure. One consists of the lender filing papers to obtain an order for the home owners to vacate the property. Then the second type is where the lender files a notice of default.
How Many Points Does Foreclosure Affect Credit?
Another one of the effects of foreclosure is that it will affect your credit rating. Those that are aware of this will almost always ask the question how many points does foreclosure affect credit? The answer to this is generally it will drop the credit rating from somewhere between 85 to 105 points. That is if your current credit score is sitting at 680. However if you are sitting at a score of 780 then it can drop by 140 to 160 points.
Effects of Foreclosure on Taxes
Not being able to pay your mortgage is only one of the concerns that comes with a foreclosure. You will also have to determine the effects of foreclosure on taxes. This can be complex depending on the situation you are in. For example, if the lender happens to forgive the loan then you could end up having to pay taxes on this amount. This will vary according to the various state laws and there are exceptions to this. The lender is compelled to fill out specific forms that are filed with the tax department.
Can You Stop Foreclosure?
There are many bad effects of foreclosure. Many that are in this situation rack their brains to come up with a solution to prevent. They will constantly ask themselves and others if it is possible to stop foreclosure. They may consider putting their house on the market. The problem is with this that traditional home selling can take too long. Those that are at risk of foreclosure may not have the time it will take for this. There is another solution however that has worked for many. These were those who were determined to ward off the effects of foreclosure. What they did was opt for a quick cash sale of their home. Some worry that they are simply going to be robbed of any equity that they may have in the home this way. To avoid foreclosure this may be the best solution. In regards to the fears of being taken advantage of there are plenty of reputable cash home buyers. They buy homes this way as their profession. They want to build a credible name for themselves. This alone will entice them to make a fair deal when it comes to buying your home for a fair price. There are many benefits that come with using the cash selling of your home. First and foremost it is a quick sale. This means that if you act quickly enough you can avoid foreclosure. The buyer already has the cash in place. There are not going to be any conditions put on the purchase. You do not have to invest any money in repairs. All of this means that you can truly avoid all of the effects of foreclosure. It immediately takes the stress off of you that you no doubt are dealing with. You can make this decision to sell your house for cash before foreclosure begins. Then nobody needs to be any the wiser as to how serious your financial situation was. You don't need to deal with all of the emotions that come with a foreclosure. Plus, it is not going to affect your credit rating like a foreclosure would.
We're Here to Help With the Effects of Foreclosure
If you're struggling with foreclosure, we're here to help. The effects of foreclosure on homeowners can be devastating, which is why Danny Buys Houses is here for you. We understand how stressful foreclosure is. We'll make you a no obligations cash offer for your house in order to help you avoid foreclosure. Have a question? Give us a call! We're always ready to talk. No matter if you have questions about the foreclosure process, or want to get a quote for your house, we're more than happy to help! Call us!