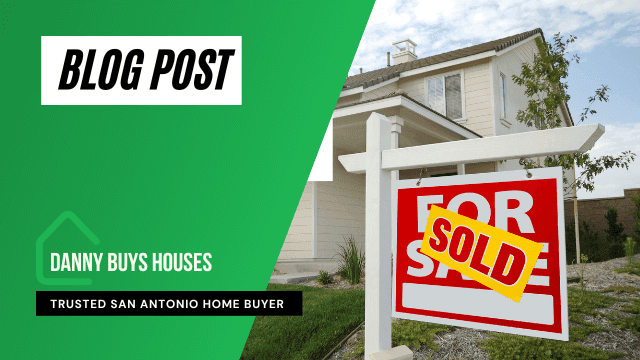 Where Can I Find Cheap Houses for Sale in San Antonio?
By Danny Johnson | Published 8/29/2017, 12:55:29 PM
Cheap houses for sale in San Antonio is a common occurrence. Here is where to find them.
🗂 Table of Contents
Finding cheap houses for sale in any market can be difficult. It is a well-known fact that real estate market in San Antonio is still one of the cheapest in the country. This makes buying investment property and overall finding cheap houses to buy an extremely easy process - if you know where to look, of course.
Word of Mouth
San Antonio loves traditional real estate, meaning plenty of sales happen just by the word of mouth. This is easier for the landlords who are looking for serious buyers and don't waste time with thousands of viewings. Ask your neighbors, ask at the closest real estate office and don't forget to ask Danny Buys Houses! We have years of real estate experience and know plenty of people who are looking to sell a house for cheap.
Check 'for sale' Signs in Your Neighborhood
We bet there are at least 2 'for sale' signs going around in your neighborhood right now. Call the seller and ask - you never know, they might refer you to someone else who has a cheaper deal or you might even find a way to negotiate. Finding cheap houses for sale is closer than you might think! And of course, then there's the online option. Much like the traditional real estate market, buying houses online has proven to be extremely popular and very easy, especially if you're looking for cheap options and want to make sure you know about every single listing - not just the ones your real estate agent wants to show you.
Websites Where You Can Find Cheap Houses for Sale in San Antonio
I am particularly fond of Zillow as they have a map section and just a simple hover over a house can help you check the price and basic amenities. Both Realtor and Homes also have a large selection of cheap houses for sale in San Antonio - you're bound to find something you like eventually. Please always keep an eye on the website's reputation - if it looks dodgy, it probably is.
Tips for Finding Cheap Houses for Sale Online:
Check the Location
The truth is, houses that are conveniently located close to all necessary amenities, schools, and other important utilities, will be more expensive. What you can do is search for a property that might be a little bit further away from the city center - you will see the prices will drop significantly.
Automatic Alerts
Make the most out of the power of the Internet and set up automatic alerts - they will keep you up to date with all listings in your area and price range. Sure, your inbox might just be full of real estate emails for the next few weeks, but hey, it's completely worth it. Luckily, most real estate websites come with the automatic alerts option.
Sort by Price
Don't forget to use filters and sort your search by price. Most websites also offer you to set a price range - this way, you can easily stick to your budget. Please be careful - some offers might just be too good to be true and usually, if you have to think about it for too long, it might just be a scam. But what if it is a scam? We learn from our mistakes and luckily for you, the online real estate world has seen plenty of scams and most of the real estate websites also offer articles on how to deal with a scammer and most common types of real estate scams. Typically, as far as wholesaling properties are concerned, you shouldn't be spending too much money on them. Remember, the perfect wholesale house isn't a beautiful, ready-to-go house. It is one that needs improvement.
3 Most Popular Online Real Estate Scams:
Unfortunately, you will come across these scams at least once during your real estate search.
1. Requesting Money Through Western Union
Western Union has a big problem when it comes to scammers and they know it. Do not, ever ever ever, send anything through Western Union, especially if you haven't met your seller in person. The typical scam message will tell you that they are currently traveling or living abroad and would like to close the sale as quickly as possible. Blah, blah, blah.
2. 'Kind Regards' & Typos
I'm not a huge fan of the 'kind regards' saying - who says that in real life? I'm even less of a fan of typos when it comes to a listing or an email. Both of these happen often - don't fall for it. Go through the seller's listings and see if you can find any words they keep on misspelling - this is a warning sign and you should stay away from that listing.
3. Phishing Scams
And then there are phishing scams. They will sound so convincing and they will often come from an email that's oddly similar to your bank, PayPal or any other company that deals with your money. Don't fall for it. These phishing scams fish for information and they often do it through their original fake real estate listings. Never give your login credentials to anyone but yourself.
Looking to Buy Cheap San Antonio Houses?
We sell cheap houses in San Antonio! If you are looking for wholesale deals in San Antonio, you've found the right place. Subscribe to our website and get notified of all of the new cheap houses and investment properties as soon as we have them available.