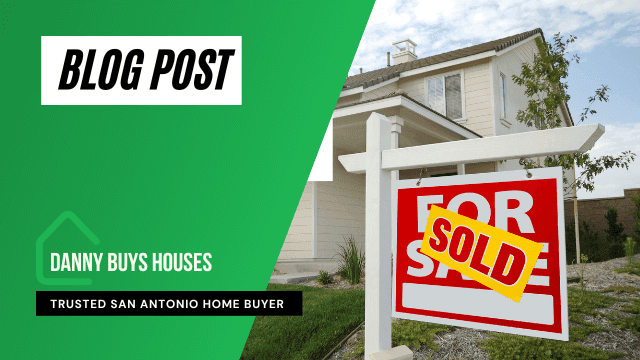 Where Do You Find Wholesale House Deals in San Antonio?
By Danny Johnson
Want to know where to find wholesale house deals? We show you where to look to find them!
🗂 Table of Contents
Knowing where to find wholesale house deals is a great way to expand your real estate investing business. The real estate market has various means to make money these days.
Flipping dilapidated homes, for instance, is an excellent way to earn a profit. But buying, fixing up, and selling a home can be a lengthy investment requiring thousands of dollars out of pocket.
We've already talked about buying investment properties, REO properties, and finding awesome rental properties. So if you want to boost income without investing considerable capital or credit, wholesaling real estate is one solution with limited risk. Most major cities have a thriving wholesale market, and the wholesale deals in San Antonio are ripe for knowledgeable investors. If you want to capitalize on the plentiful San Antonio wholesale deals and make big bucks, become an expert by learning more about the wholesaling basics, finding the right deal, and securing the sale.
Wholesale Real Estate: The Basics
Wholesaling real estate is a golden opportunity for potential investors. Unlike other endeavors within the same market, the process doesn't require a real estate license. Real estate licenses aren't needed to purchase or sell property with direct equitable interest for the buyer/ seller. Wholesaling also doesn't demand sellers to invest much, if any, capital beforehand. All it truly requires is ambition, specialized knowledge, and finding the right wholesale house deals for other buyers. To reap the benefits of the wholesaling opportunity, investors must know exactly what the process permits and what to expect. In a nutshell, wholesalers acquire distressed or damaged homes via legal contracts with the seller, and then assign or resell the property to an interested party - typically another investor. The third party buyer will either purchase the property with cash, lines of credit, or even hard money loans, allowing for quick closings on otherwise unsellable homes. Although wholesaling is similar to flipping homes, there are stark differences in the process that require a different approach for potential wholesalers.
Unlike flipping, wholesalers aren't expected to make major repairs before selling to another investor. After creating a contract with the property seller, wholesalers forego home fixes for finding a suitable buyer. After the sale, wholesalers make their profit by eliminating the repairs and selling the home for a higher amount to those buyers looking to close quickly. This allows for a much shorter time frame for all parties involved. Before getting started, wholesalers must be aware of their role in the process. By definition, a wholesaler is a mediator between the property owner and the potential investor.
They normally do not buy the home outright, and instead, mitigate a contract between sellers and buyers with a contingency. They are focused on immediately selling the property to another party. If the investor backs out or unable to buy the home before closing, wholesalers will utilize their contingency plan and back out of the contract without penalty. Lastly, a great wholesaler fosters and nurtures reliable relationships with a slew of investors ready to gobble up old, unwanted homes for a quick turn around. After wholesaling for an extended period of time, sellers will network with various investors needing all types of homes in differing locations. If you want to make a legitimate business from wholesaling, finding and keeping multiple investors is vital. If you've negotiated a good deal, established investors will gladly bite at the opportunity.
Finding the Best Wholesale House Deals
Now that you know what to expect from wholesaling real estate in San Antonio, it's time to find the best deals to make the most profit. Although numerous homes, deals, and sellers fall through with limited reasoning, there are still substantial deals out there to bolster your wholesaling experience. Here are a few key tips when house hunting in the area. One of the easiest ways to find and acquire a potential property is via direct mail. Using mass mailing and sending bulk letters soliciting your unique services will have sellers flocking to your proverbial door. Mailing has the ability to be individually tailored to a sender's specifications, so sending out letters, brochures, and fliers can be cheap advertising with the right mailing list. Distressed sellers, absentee homeowners, and even disgruntled landlords are great candidates for wholesaling; sometimes all they need is a gentle reminder to list their property. For a greater chance at making direct mail work for your wholesaling business, remember to track leads and follow up when receiving inquiries. Wholesale house deals can also be found while attending local real estate meetings. Many states and major cities host real estate investment clubs, regardless of an attendee's experience. Not only will you be able to network with other investors, maximizing your chances of a successful sale in the future, you'll also have a better chance of running into other wholesalers with their own means of finding prime deals. For a minuscule membership fee, real estate clubs offer a chance to master techniques and methods essential for finding, acquiring, and closing the deals needed to succeed. Another trick in finding wholesale house deals in San Antonio includes implementing a unique marketing campaign. By using social media, placing bandit signs in high traffic areas, and creating easily accessible means for contact, your wholesaling business will become an authoritative voice on buying unsellable homes. A strong social media presence can originate from a simple wholesale site and transform into a multi-platform empire. Posting frequently and engaging with customers will promote a professional, yet friendly atmosphere, necessary for repeat business. A single post, sign, or magazine ad can be seen by thousands of homeowners with little cost to the wholesaler. Finding superb wholesale house deals can be tricky for novices, but with direct mail, local real estate meetings, and a tailored marketing campaign, even the least seasoned wholesalers can walk away with major profits. Remember, a great price beats most objections; if you can find a home with a low enough price tag, investors will buy it.
Securing the Wholesale Deal
Arguably the most important phase in the wholesaling process is securing the sale between seller and buyer. This is where the profits are gained for a wholesaler; it's also where deals fall apart with little warning. To ensure the best outcome from the hard work you put into the sale, make sure to communicate with all parties beforehand. Trusting an investor to purchase the property you found is just as vital to wholesale security as framing a contingency plan into the original sales contract. Keeping your investors happy and developing a lasting rapport with anyone you work with will help safeguard your own investments. Ultimately, success depends on the wholesaler's expert knowledge of the housing market, connections with investors, and ability to navigate the wholesaling terrain as a whole.
Want to Wholesale Properties?
We specialize in wholesaling to other investors. Become part of our buyers list so that you can get insider information on our wholesale properties before anyone else! Give us a call today.