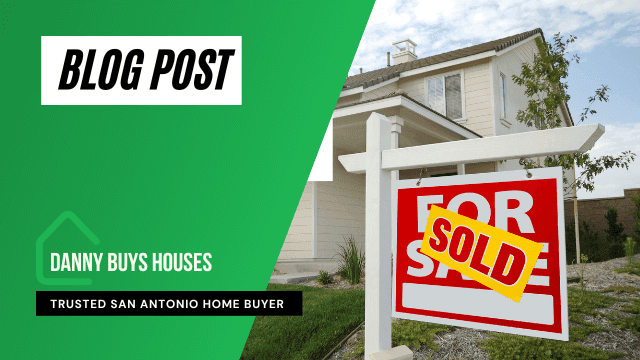 We're First Time Home Buyers in San Antonio, What Do We Do?
By Danny Johnson | Published 8/28/2017, 2:33:15 PM
🗂 Table of Contents
There are few things as exciting as buying your first home. At the same time first time home buyers going through a lot of stress. Much of this can be eliminated when buying a home for the first time. This can be done by becoming more informed
Being First Time Home Buyers
As you enter into the journey of buying a house for the first time, you need to consider some important factors first.
Are You Financially Stable?
You going to need your down payment. Quite often first time home buyers don't give enough thought to the ongoing expenses. There will be several that will come with the new home ownership. Not only is there the mortgage but there are the standard house expenses. These include the utilities and the taxes. Then there has been reserve money in case there are emergency house repairs.
Are You Able to Afford the House that Will Suit Your Needs?
No doubt you are anxious to purchase your first house, but are you in a position to buy one that is going to suit your needs. If you are a family of four can you afford to buy a house that will be big enough to accommodate everyone in the family?
What Are your Future Plans?
First time home buyers also have to think about the near future. Is the home they are going to buy going to be able to accommodate a growing family if this is part of the future plans?
Buying a House For the First Time
Telling family and friends that you are about to buy a house for the first time means getting lots of advice. Some of it will be valuable, but some of it may not be. In the end remember it is your decision and you need to base it on your wants and needs.
First Time Home Buyers: What To Look For
When you go to buy a house for the first time there will be so many things that you need to remember. It may almost seem overwhelming. The important thing is not to rush into any purchase. Take your time so you don't miss out on the important decision making factors. Here are some of the major things that what to look for when buying a house entails.
The Location
You probably already have a picture in your mind concerning the kind of neighborhood you want to live in. If you have children you don't want to be on a busy street. You want to have some space between your new home and your neighbors. These are important issues for first time home buyers. You also want to be aware of what is going on in the surrounding area. If there is vacant land you want to know what it is zoned for and especially if it could be zoned for business purposes.
The Amenities
Even if you drive as first time home buyers you want to know what amenities are going to be in walking distance. To the home you are thinking of buying. Convenience stores, doctors offices and schools may be important to you.
The Condition of the House
This is a huge priority for first time home buyers. You should have a home inspection done. In addition to this, you need to scrutinize the house and property carefully. It is hard to see past all the good points of the house that excite you. Look at the layout carefully to determine if it is going to meet your needs. Check to see if there is enough property to expand the home if you wanted to in the future. Or, perhaps room to have a garage built if there isn't one. Then check the exterior of the property to make sure there are no major issues that would need repairing.
The Price
What to look for when buying a house definitely means comparing the price of the house to its condition and attributes.
How To Buy A House For The First Time
How to buy a house for the first time is something that you want to be well versed in. This is one of the biggest purchases that you will probably ever make. There are experts that can help you with your house purchase like a quality real estate agent. This professional can inform you as to what houses are on the market. He will focus on those that fit your needs and wants as well as within your price range. Have a solid plan in mind. Know what it is you want in a house. List all of the must haves, then a list of like to have. This way you have a clear picture of what you need . It will help to save you time and narrow down your choices. Be absolutely sure about your finances. First time home buyers must review their finances carefully. They must know what is affordable to them. For extra security and clarity, first time home buyers should become pre qualified. This is where you get a financial lender to commit to loaning you a specific amount of money. This is pertaining to the mortgage that you would be able to take out on your home. It does not include the down payment. Don't rush into your purchases. First time home buyers are often concerned they will lose out on a potential purchase if they wait too long. Rely on your real estate agent to determine how urgent it is to put an offer in on a home you are considering. If you don't find a home that suits you don't just buy one because you don't want to wait any longer. Most likely this first home is one you will have for a long period of time and you don't want to be disappointed with your decisions. Make sure you choose a lawyer that is experienced in real estate law. This professional is the one that will ensure that all the legal aspects have been looked after.
Need to Buy a House?
We've got them! We're expert real estate investors who focus on buying and selling houses. We spend time and care turning a house into a home. At Danny Buys Houses we have up-to-date homes that are newly renovated to be better than the other houses you'll find on the market in San Antonio! Just looking? Lots of first time home buyers have questions about the house buying process. We're here to help you in any way we can! Ask a question, or come see our properties, by giving us a call at (210) 881-7707!