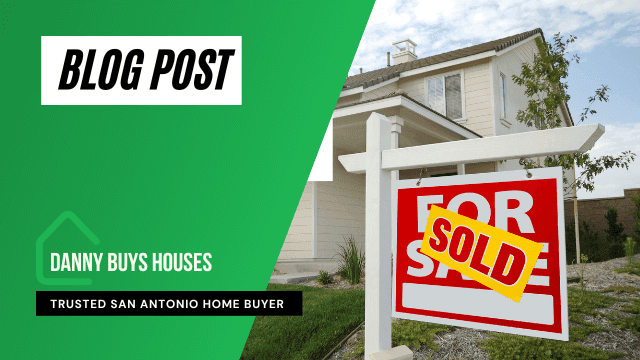 Help! How to Auction a House in Texas
By Danny Johnson
🗂 Table of Contents
If you need to sell your house quickly you may be asking how to auction a house. Then another question may also be can I auction my own house. The answer to these questions lies in the sell real estate auction procedures.
How To Auction a House Options
When looking at a sell real estate auction it can be an auction that is conducted by a trustee. This means that the house has already been foreclosed on and you no longer have any say in the sale of the property. Another sell real estate auction is to list your house with an auction company. They will go through the process of selling the house by auction. So in answer to the question can I auction my own house, the answer is yes but through the proper channels. There are two main principals that have to be considered when you are looking at how to auction a house. One is you as the seller, and the other the buyer. Buyers tend to like auctions better than sellers. This is because it saves the buyers time and they can often get the sale price that suits them. For sellers it can be a fast way of selling the home, and less hassles than putting it on the open market. However, the trade off for this is that they most likely will not get the price that they were hoping for.
How to Auction a House Process
The first step is you are going to have to find a professional that specializes in selling homes . You are going to have to take some time to do some research in finding the right professional in your area. This can be a bit of a challenge but it is really important. The right auctioneer will know what kind of advertising needs to be done for the area. They will know who the target market will be based on the type of home you are selling.
Interviewing the Prospective Auctioneer
Once you have narrowed down your choices then you have the task of choosing the right expert. This is necessary to increase your chances of a successful sale. You will need to ask a selection of questions such as….
How experienced is the individual?
What is their sale portfolio like?
What credentials do they possess?
What code of ethics do they implement?
Are they willing to provide you with a few referrals?
The right answers to all of these questions is going to determine how successful the auction sale of your house will be.
Payment Options for the Auctioneer
When you are determining can I auction my own house you need to know what your costs are going to be. When you sell in a conventional manner you have real estate fees. When you sell through auction using a professional then you have the auctioneer's fees. You need to know up front what these are going to be. They can vary greatly by state and by the professionals themselves.
Auction Decision Making
You will find that when seeking out the answers to can I auction my own house that you be required to make a lot of decisions. You will have to decide whether you want to go with an absolute auction, or auction by reserve.
The Bidding Process
You should also be aware of the bidding requirements. These are set by the professionals who will be auctioning your home. They may set requirements for bidders to provide financial proof such as a letter of credit. Or, they may ask for a certified check for 10% of the expected amount of the sale of the house. At the close of the sale the checks are returned to those who did not win the bid. Then it has to be determined how the bids will be accepted. It may be that the bids will be done according to the group gathering. In other cases bids may be accepted by sealed bids.
Can I Auction My Own Home without a Professional?
The rules vary for the way a homeowner is able to sell their house. In some states they may be allowed to auction the home themselves without the services of an auctioneer. It is important to understand what the auction laws are for your specific state. Keep in mind that an auction sale is different than a private sale. In most cases it would not be wise to consider the question can I auction my own house without a professional.
How to Auction a house online
Another question you may have is how to auction a house online. A sell real estate auction encompasses this type of opportunity. First you have to be aware that if you are going to research how to auction a house online that you will discover it is all electronically done. The bids are done on the web. These do not just pertain to foreclosed homes. Many investors will use this method to sell homes that they are flipping. The bidding price will be set then the bidding goes from there. The bidding price is just the starting point to kick off the auction. In most cases it is not the asking price of the seller. Nor, is the price the seller will take. Chances are there will be a reserve price that is not made public.
Disadvantage of Auction
You will discover some positive answers to how to auction a house. Plus, you will soon learn there can be several disadvantages to this way of selling.
There are several steps as outlined that you have to go through. It is easy to make a mistake in choosing the wrong auctioneer.
It could be difficult to find a professional in your area depending on your type of home.
You most likely will pay more in auctioneer fees than you would with a traditional real estate sale.
The potential buyers are more experienced at home buying. This can make it more difficult for a sale at the expected price.
Your home may have to compete against others that the potential buyers are already aware of
Good potential buyer turn out could be limited. This depends on the aggressiveness of the advertising tactics of the auctioneer.
Selling to a Cash Buyer
These are all significant disadvantages. Perhaps instead of asking how to auction a house, the better question would be Should I sell my house for cash. There are a lot of advantages to selling a house for cash.
This includes a lot less hassle for you.
You don't have the uncertainty of whether you will get a buyer.
There are no hassles of having to do potential repairs to help sell the house.
No inconveniences of house showings
A realistic sale price
Less selling costs
Far less legalities
Selling to a cash buy is most definitely the easiest, most convenient and most effective way to sell your house. We understand that facing foreclosure is a scary and stressful time for you. That's why we're here to answer any questions you might have about the foreclosure process. At Danny Buys Houses, we're here to help you. Ready to sell, or just have a question? Give us a call at (210) 881-7707. We'll give you a no obligations cash offer to help you stop foreclosure in its tracks!