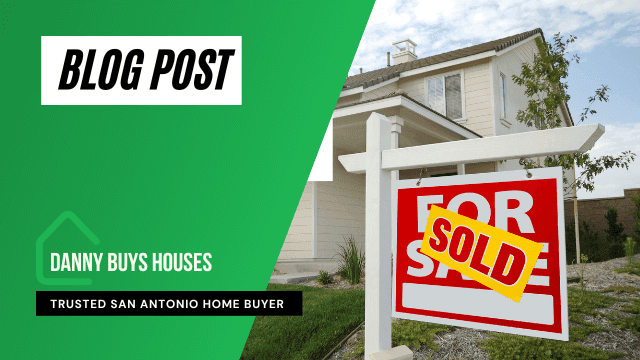 House Buying Checklist
By Danny Johnson | Published 8/28/2017, 2:33:12 PM
🗂 Table of Contents
Finding a house to buy is much like planning for any other major life occasion: months are spent with a healthy mixture of excitement and stress as you plan for the big move-in day to arrive. Before you pack up the U-haul and drive off to your new dream home, however, you need to first purchase the perfect property for you. In a healthy real estate market with an ever-growing inventory of homes, choosing which property best suits your needs can be a difficult decision. Don't fret. With a little determination and a handy house buying checklist, you can make finding your dream house a simple, fun process.
Before Finding a House
The first step to finding a house - and the top of the house buying checklist - is gathering your financials. Before you even start browsing the classifieds, you need to get your financials in order. Personal finances will determine what home you can buy and where it'll be located. Request your credit report from the major bureaus, comb through each and note any discrepancies to determine accuracy, and fix any errors you spot. Next, you need to compile all documents needed for obtaining a loan. Loan officers typically need pay stub, bank statements, and tax returns to fully determine a loan approval amount. After you've procured all of the necessary documents, it's time to start researching lenders to best supply your home loan. With the plethora of online resources, you can comparison shop from a solid group of reputable lenders located in Texas. Lenders range is size, brand, and scope. Once you narrow down your search, read the lender reviews, ratings, and personalized quote to help gain insight into which leader is best for meeting your home buying needs. During this process, you may realize you qualify for special loans. A Veterans Affairs (VA) loan or other unique home buying financing options are offered through state and federal programs. While waiting for loan pre-approval, you should explore the neighborhoods in the area you're thinking of moving to. This is one of the more fun items on the house buying checklist. Scope out the possible public schools, determine the commute times to drive to the nearest amenities, and check out recent crime activity. These are all important factors when pinpointing the ideal neighborhood to move to. To complete the before buying a house checklist, it's vital to decide on your deal breakers before spending days locating a property. Aside from the basic deal breakers most buyers share - structurally sound and updated - consider your dream home's purpose and what special features may be needed to complement your lifestyle. Buyers working from home will need a dedicated work space, while homeowners wanting to expand their family will need at least one extra bedroom. No one can decide your deal breakers but you, so choose carefully and adhere to them on your quest to finding the perfect house.
The Ultimate House Buying Checklist
The premiere house buying checklist begins at the top. Home buyers must be able to distinguish a roof in need of repair before ever sending the buyer a bid. It may be tricky to recognize the roof's condition before ever setting foot inside, but it's still important to try. Does the roof look worn and caving in or has it been recently replace? Although the average roof doesn't need replacement but every decade or so, a dilapidated roof can end up costing a new home buyer a lot of money in the long run. One of the major things to look for when buying a house is the state of the plumbing throughout. Get underneath the sinks in the bathrooms and kitchen and investigate. Check for leaks, water damage, water stains, and mold. Sniff for the musky smell for mold; not only does it smell foul, it can also cause serious health problems. Babies, small children, the elderly, and people with asthma should avoid any contact with mold. The last item on the house buying checklist is to make a must-have list of everything you foresee your dream home of having. This home shopping list will act as the final say when you can't decide between two homes with similar upgrades but differing unique features. Your personalized shopping list will help you prioritize your must-haves and distinguish between nice-to-haves and dream features. Knowing what matters most to you will make it easier to navigate through multiple homes and neighborhoods without sacrificing what you need.
The Final Step to Buying a House
Once you know the things to look for when buying a house, it's time to start the house hunt. First, you'll need to decide on whether you should hire a professional to assist you. Many home buyers choose to hire a real estate agent when browsing for properties. Realtors are typically experienced in the desired area and can discuss possible home upgrades, as well as property value, while touring homes with you. However, using a real estate agent isn't mandatory when it comes to buying a home. Some realtors are puhier than others, and you can't guarantee a great experience by having them tag along on the quest to find your dream home. More and more home buyers are utilizing online tools to find properties, without the aid of an agent. If you do end up wanting a realtor, make sure to read an agent's profile, ratings, and reviews before hiring. Once you've completed the final step to buying a house, you're finally fully prepared to find and purchase your ideal home. If you're using a real estate agent, they can show you neighborhoods on your list and locate homes that meet most, if not all, of your personalized shopping list. If you're flying solo and want to tackle the home finding process on your own, there are many online tools to make this search easier. Real estate sites like Zillow and Trulia will offer detailed home descriptions for free. Make sure to visit open houses when available and prioritize your dream home features as your house hunt progresses.
Want to to Buy a House?
We've got them! We're expert real estate investors who focus on buying and selling houses. We spend time and care turning a house into a home. At Danny Buys Houses we have up-to-date homes that are newly renovated to be better than the other houses you'll find on the market in San Antonio! Just looking? Lots of first time home buyers have questions about the house buying process. We're here to help you in any way we can! Ask a question, or come see our properties, by giving us a call at (210) 881-7707!