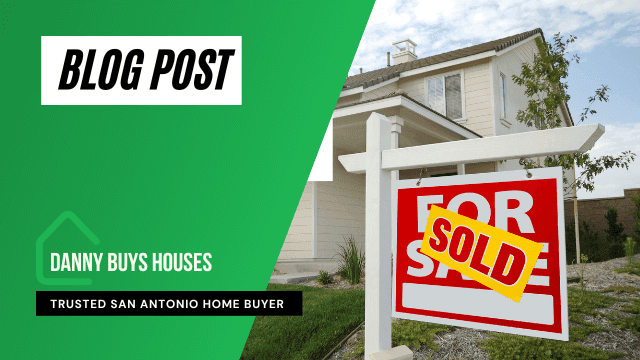 How to Find a House for Sale in San Antonio
By Danny Johnson | Published 8/28/2017, 2:28:43 PM
🗂 Table of Contents
Deciding to buy a house is a huge decision and it can be a scary one if you have not had this adventure before. It comes with a lot of mixed emotions like the anticipation of being a home owner. Plus, also knowing you are going to have some big responsibilities. It also comes with the big question how to find a house.
How to Find a House
If you are going to buy a house in San Antonio you have definitely chosen a great place to live in. When you are about to set out on buying a house there are few things that you are going to have to be aware of.
The purpose of the house purchase
Where you want it to be
The finances
When you are looking to answer the question how to find a house you need the answers to these three points. These are going to help set the criteria for the types of houses you will want to consider.
Houses for Sale near Me by Owner
If you live in the San Antonio area then your first approach may be to find houses for sale near me by owner. Going this route means that you may be involved in a house buying transaction that is out of the norm. The normal process for house buying is to rely on the professionals. Those who specialize in this are the real estate agents. When you are looking at properties for sale by owner this expert will not be a part of it. Most likely you feel comfortable considering houses for sale near me by the owner for a few reasons. One is because you are familiar with the neighborhood that is near you. This way you feel that you already have some of the knowledge needed about where the house is. Secondly you may feel like you are in more control with your house hunting. Without having to deal with another party like a realtor. The best way to find houses for sale may not necessarily be this choice. Many times those that are selling their home on their own don't know how to advertise properly. This may mean that you are thinking that there are homes for sale near me now which is true, but you can't find them. When you do find the homes near you that are being sold by owner you have to determine how to go about dealing with the homeowner. It means approaching them and setting up an appointment for viewing. Then if it looks like a deal can be made you now have to determine what the legalities are for this. All of this is not an easy process and when you are asking yourself how to find a house you need to be aware of this.
Homes For Sale Near Me Now
There is another approach you may take when you are looking for homes for sale near me now. Check out the local advertisements in the real estate section of the paper. Or, you can pick up some house hunting magazines. Another great choice with your approach for looking for homes for sale near me now, is to find a quality real estate agent. Find one that specializes in the sales of homes in the San Antonio region that you are interested in. It makes a lot more sense to go this route for how to find a house. Especially if you have no experience at home buying.
What the Real Estate Agent Can Do For You
When you want to know how to find a house an experienced real estate agent can be your best resource. If you have a good idea of what you are looking for in a house then you can relate this to this professional. The Agent will then be able to go through the listings of homes for sale. Then will choose those that fit the criteria that you have set. Once you have decided on the ones that appeal to you then viewings can be arranged. So far what has been accomplished is a great savings of time and confusion. Now when you are pondering about homes for sale near me now you will know what is available to you. The next advantage will be when you are ready to put an offer in on one that you feel is right for you. The Agent takes care of all the necessary paperwork to do this. The Agent presents your offer and will play a major role in the negotiations. Then once the deal is closed the Agent will take it to the next step. This will include giving everything to your lawyer for official closing.
Houses For Sale Near Me Cheap
Another question that may arise when you are asking how to find a house is how to find houses for sale near me cheap. Again, this is a criterion that you are setting for your home buying. You need to pass this information along to your real estate agent. Let this expert know what the budget is for you. Then the choices of what houses to present to you will be narrowed down to fit into your budget. The best way to find houses for sale is to do so in as quick as time as possible. Houses in San Antonio often come on the market and sell quickly. You want to make sure that you don't miss out on any great opportunities for a house you may want. Using a real estate agent helps to avoid this. Your agent will constantly be looking out for your best interests. Knowing what you want in a house will allow the realtor to keep an out for houses that are coming on the market. This gives you the chance to consider them before many others get the chance. When it comes to finding the right solution for how to buy a house, there it means relying on all the resources that are available to you. This will surely be the best way to find houses for sale.
Need to Find a House for Sale in San Antonio?
We have houses for sale all over San Antonio, and focus on matching you to your perfect home. At Danny Buys Houses, we'll work with you to move into your new home in a time frame that works for you. Have a question? We'd love to answer it! Give us a call at (210) 881-7707 today, or visit our website to find the best house for you in San Antonio.