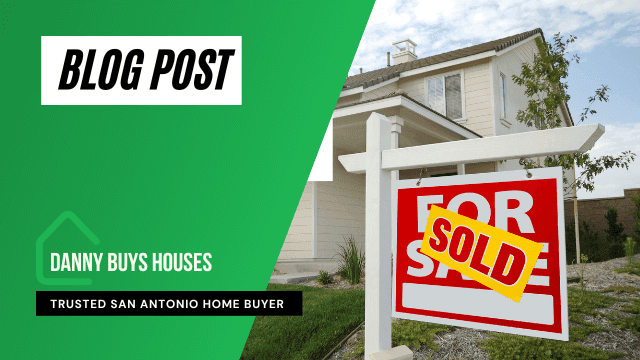 How to Inherit a House in San Antonio Texas
By Danny Johnson | Published 8/12/2016, 11:15:57 AM
🗂 Table of Contents
Every state has its own laws pertaining to just about anything. Seeking out the answer to, "How to Inherit a House in Texas?" will lead you to the legal requirements for Texas. There will be a lot of other questions raised when it comes to how to inherit a property. By getting the right answers from this article and further research, the transfer of ownership should go smoothly.
How to Inherit a House Without Paying Tax
When you inherit a house, it is probably with mixed emotions. You have a lot of questions that you need answers to. For example, you may need to know how to inherit grandmother's house if this is who has left you the house. One of the other significant questions you will want an answer to is how to inherit a house without paying tax? There are two types of taxes that are going to surface when you are looking for the answer to this question. There is inheritance tax and then there is an estate tax. Now you need to determine if either of these apply to you. You need to know the laws that govern them. Each state has its own laws. You may need to depend on the law where the house resides.
Inheritance Tax
Beneficiaries could be subjected to an inheritance tax. Not all states have this. If it does, then each person receiving property from the estate has to pay their own inheritance tax. This is subject to the amount they received from the inheritance.
Estate Tax
The executor of the will has the responsibility to ensure that the estate tax is paid out of any funds that are in the estate. If this is not done then the beneficiaries of the estate will have the responsibility to do so. This tax is paid through the filing of a tax return for the estate. This particular tax comes under the Federal tax obligation. The Federal government does not mandate inheritance taxes. This is up to the individual states. While estate taxes have to be paid there is an estate tax deduction for the spouse as well as other exemptions for other property. For those living in Texas for example, that have become a beneficiary, there is no estate or inheritance tax applied by the State. Now knowing that you although your inheritance applies to your state and its good news if there are no taxes imposed by the State you still may want to know how to inherit a property and be able to avoid the sales tax.
How to Inherit a House and Avoid Sales Tax
If you are intending on selling the house you inherited then you are going to have to deal with the home sales tax. You may need to know how to inherit a house and qualify for the home sales tax exclusion. What you are probably going to discover is that you will not qualify for this but you could take advantage of the stepped-up basis rules. As these apply to inherited property. One way you may be able to qualify for the sales tax exclusion is if you were to move into the home and make it your primary residence for a two year period.
The Stepped up basis
If you inherit the home then you are automatically entitled to the stepped up basis. This is based on the fair market value of what the home was worth at the time of death of the deceased. If you sell the house you will only pay capital gains based on the value of the home as per the fair market value. If you were to sell the house for less than this amount you would realize a capital loss.
How to Inherit a House with a Mortgage
How to inherit a house comes with a few challenges. It can become a little overwhelming determining how to inherit a house with a mortgage. You may want to know if the mortgage can be assumed. Or how are you able to record the deed. What do you have to do to get the title in your name? One of the factors that is going to be important is whether you are relative or not to the deceased. In most cases, if you are not a relative then assuming the mortgage will not be allowed. In this case, you may have to make arrangements to pay off the mortgage. You need to know your responsibilities for other costs. This could include property taxes or any liens that may be present.
How to Inherit a House from Parents
If you need to know how to inherit a house from parents then there are some details you need to know. One of the important issues is whether there is a reverse mortgage in place regarding this home. You may receive a letter as an heir that will give you the details of the mortgage and asking what your intentions are. When you are trying to determine how to inherit a house, this is one of the things you must keep in mind. You may also have to consider this If you are looking at how to inherit grandmother's house. The reverse mortgage may still be something that you have to deal with.
Summary
When you are looking at how to inherit a house in Texas you may find that there are many legalities in place that you must follow. It is really important that you rely on the proper experts to help you through this process. There may be several issues you need to deal with. There could be probate matters to contend with. There could be mortgage matters. Then there are the various taxes that have to be considered. Most likely you will want to sell the home and all these matters have to be dealt with first. You can utilize the services of lawyers and experienced Realtors to help you with many of these issues. Inheriting a home comes with a lot of responsibilities. When it comes to how to inherit a house, and If you want to deal with the inheritance quickly and efficiently then become knowledgeable about what this entails.
Sell Your Inherited House Fast in San Antonio to Danny Buys Houses
Why not sell your inherited house to Danny Buys Houses? When selling an inherited property, Danny can give you a cash offer and buy the house as-is. All you need to do is fill out the form to get the process started. Danny is in the San Antonio area so he can make you a cash offer within 24 hours. In just a few days, you'll be free of your house and able to move on with your life. You'll have quick cash and can immediately begin prioritizing your financial goals. This is how to sell a house fast in San Antonio. Testimonials: Click here to read testimonials from some of our customers
Sell Your House to a Cash House Buying Company
Another option is to sell your house to a house-buying company. This gives you the best of both worlds! You won't have to worry about any repairs, you save on commission costs and you can receive a quote in just 24 hours. Danny Buys Houses gives you a cash offer within one day and you can close it whenever you want. Your house can be sold in a week! If you need to sell your San Antonio area house fast and would like to get a no-obligation cash offer, call us now at 210-610-2511. Whether you decide to sell your house to us or not, we would like to help answer questions you might have about the process.