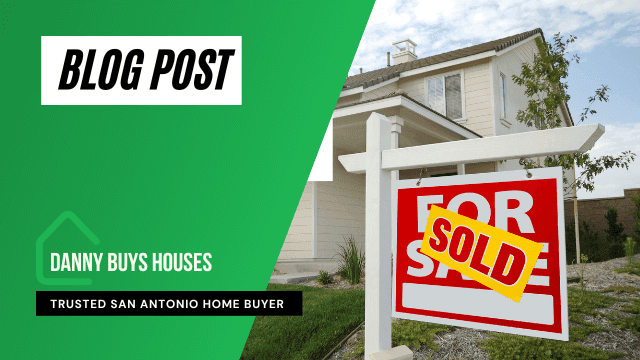 I'm Moving and Need to Buy a House in San Antonio
By Danny Johnson | Published 8/28/2017, 1:28:54 AM
🗂 Table of Contents
If you need to buy a house in San Antonio there could be several reasons for this. It could be because you are moving here from somewhere else. If so, then you really need to understand the process of buying a house for the first time here. Even if you have always lived in San Antonio you still need to educate yourself on house buying. Especially if this is a first experience for you.
Buying a House for the First Time
No matter where you may be buying a house for the first time it generates a lot of different emotions. There is the excitement of knowing you are going to be buying something new and very important. Then there is the pride that comes with it. You have obviously made some accomplishments in life. This is now allowing you to make a purchase like this. At the same time when you need to buy a house there can be a lot of stress and second guessing. You may be asking yourself are you ready for this? It is a big responsibility financially and morally.
Steps to Buying a House
When you need to buy a house there is a process that you will need to go through. Right from the start you need to know how much you can afford to pay for your new home. This includes both the down payment and the ongoing monthly expenses for the mortgage. It's time to draw up a budget for this to make sure that you will be financially stable with your new home purchase. You also need to include an estimate of the monthly utilities. Make sure you keep an emergency fund for any potential repairs. You should get a pre-approved mortgage. This will help you to be sure about being able to carry your mortgage . This way you know exactly what price range you need to remain within when house hunting. That doesn't mean you have to buy one for the full pre-approved amount. It does mean when you need to buy a house you know what your limits are. Now you are ready to start compiling a list of the "must haves" for your new house. You may also want a second list of "would like to have". This way you can narrow down your choices when house hunting. It can get overwhelming if you don't have some concept of what you want. This list can now be used as a guideline for the realtor that you hire to assist you with your home buying. You may be tempted to strike out on your own and find your own home to buy. When you need to buy a house you want to make sure every goes quickly and smoothly. Without a professional helping you this is not likely to happen. Where you live is going to be just as important as the house you buy. Your new neighborhood will be where you are spending a great deal of time. You want to feel comfortable living there. If you are new to San Antonio or are not familiar with it then ask your real estate agents to give you some suggestions. Knowing what you can afford and what you need and want will give the expert all he needs. He will use this to find you the rights places to view homes in. Your agent will present you with several choices of houses that may be of interest to you. From these you can then choose the ones of interest and he can arrange a viewing of them. Once you decide on a home that you like then the next step will be to put an offer in. Most likely this won't be the actual asking price of the house. Come up with something that you feel is fair and based on the advices of your realtor. When you need to buy a house there is a lot of negotiating that has to be done. Once your offer has been accepted your agent will take care of all the paper work. Which will then be given to the real estate lawyer of your choice. There will be a closing day set. Once that arrives and the money transfer has been done you will be given the keys to your new home.
Buying a House with Bad Credit
Not everyone is in the perfect financial condition that sets them up to be able to qualify for a mortgage easy. Buying a house with bad credit can be more difficult but not impossible. You may have to go to a different type of mortgage lender that will charge you a higher interest rate. Then you may be able to find a home owner who is willing to hold the mortgage for you. Or, it may be that you need to lower your expectations. You may need to buy a home of less value that may allow you to qualify for a mortgage.
Need to Buy a House Fast
There can be many reasons why you may need to buy a house fast. It could be that you have to vacate the place you are living in, or you are relocating to San Antonio for work purposes. Either way this puts some pressure on you and your agent to find you the right home. Make sure you tell your agent that you need to buy a house fast. This way this expert will try to find homes for sale that will be able to provide a quick closing. Your agent may be able to find homes where foreclosure is taking place which usually means a quick sale. Seek out real estate investors when you need to sell a house fast. These people are normally prepared to sell a house fast. These are individuals who buy houses with the expectation of fixing them up quickly . Then they sell them as soon as they have done this. In order for this type of investment for them to be viable, they need to be able to sell their houses quickly. When you need to buy a house there is a lot that you need to think about and do. This is why it is so important that you rely on the right experts. These are a quality real estate agent, a reliable mortgage provider, and even an experienced real estate lawyer. With all of these experts working for you then when you need to buy a house it should be a pleasant and positive experience.
Moving and Need to Buy a House Fast?
We have houses for sale all over San Antonio, and focus on matching you to your perfect home. At Danny Buys Houses, we'll work with you to move into your new home in a time frame that works for you. Have a question? We'd love to answer it! Give us a call at (210) 881-7707 today, or visit our website to find the best house for you in San Antonio.