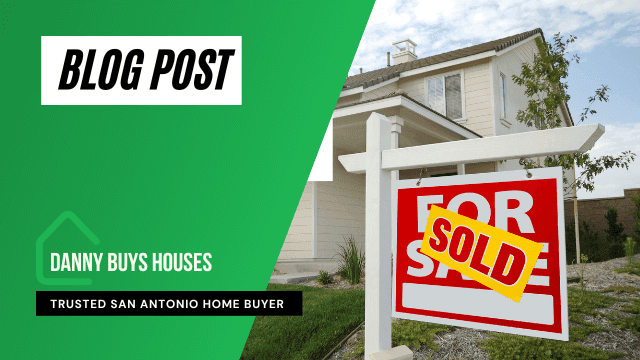 Need to Buy a House in San Antonio?
By Danny Johnson
🗂 Table of Contents
First time home buyers and veteran property owners alike know that there's never been a better time to buy a house in San Antonio. While the city and surrounding area continues to thrive, expand, and develop, San Antonio homes are constantly being built, upgraded, and sold with modern luxuries. The real estate market is healthy and appreciating, making long-term investing in a new home a must. If you need to buy a house in the area and are desperately looking for a house of your dreams, there are a few key factors to consider when purchasing property in San Antonio.
Why You Need to Buy a House Today
One of the first steps to buying a house is identifying why you need to own a property. While family, close friends, and coworkers may encourage buying your first - or fifth - home, it's important to come to that conclusion yourself. After all, you'll be stuck paying the monthly mortgage payments and unpacking the U-haul. It's okay to be hesitant about purchasing a property; most buyers experience first-home jitters before ever signing the purchase agreement. However, the more you understand about buying homes in today's market, and why it's necessary, the less intimidating the buyer process will seem to you. Arguably one of the best feel-good reasons to purchase a house is the sense of pride that comes with owning a property. It's the number one reason why buyers yearn for their own space. Ownership means being able to paint the walls any color you want, deciding on an interior design that exemplifies your personal taste, and listening to the music as loud as you want while completing household chores. Home ownership gives buyers a taste of stability and a sense of security. Owning a home means investing in you and your family's future. Beyond the sense of pride, buying a house in San Antonio means investing in a structure that appreciates. Though the real estate climate moves in cycles and fluctuates between up and down, homes have been consistently appreciating over the years. This means that if you decide to sell your house after a few years, you'll get more than what you paid for it. While not all homes appreciate simultaneously, investing in a property today could allow you to reap major benefits in the future. Purchasing a property offers even more financial benefits for interested buyers. For instance, tax rates favor homeowners. Some home buyers are terrified of the mortgage interest deduction when buying a home. However, if your mortgage balance remains smaller than the total price of your home, the Internal Revenue Service (IRS) allows new homeowners to deduct their full mortgage interest on their tax returns. And interest is typically the largest single component on your monthly mortgage payment. The IRS also offers special property tax deductions to first-time home buyers. Real estate property taxes paid on a first main home or vacation home are fully deductible when filing for income tax rates.
Finding the Perfect Home for You
When you buy a house, you want to make sure you're buying the right property for you. Purchasing property is a long-term investment that is expensive, time-consuming, and occasionally headache-inducing. If you want to make the next two to twenty years more enjoyable, do your research and choose a home that fits your family's needs. Finding the perfect property means deciding on how long you want to be in that home and envisioning a future. It's better to buy for the long haul than settling for a home you only occasionally like. When looking for a house, imagine yourself living there for several years. Besides, relocating can be a costly endeavor, and staying in the home longer will help you avoid the capital gains tax and additional expenses. Another suggestion to help you find your perfect home includes leaving room to grow. It's essential to aim for a home that can adapt to your particular needs as your life inevitably changes. Purchase a property with extra space in case you want to expand the family or create an in-home office. No one can predict the future, and having a little extra for when life throws a curve ball is vital to easing anxieties. Similar to leaving room to grow, home buyers should be flexible when considering the perfect home to buy. Consider a place with multi-purpose spaces. Seek functionality over aesthetics. Cosmetic changes can be fixed with relatively ease, but buyers are stuck with a home's foundation. Open floor plans are superbly adaptable. When you buy a house in San Antonio, you're also buying into the neighborhood. That means finding the idyllic neighborhood with sufficient amenities for your family. Before showing up to a closing, drive through the neighborhood, check out the area's schools, and pinpoint the nearest amenities suitable for your lifestyle. Nothing is worse than falling in love with a property that's too far away from the nearest grocery store. Thankfully, San Antonio is lush with dining, shopping, and entertainment venues. If you want to buy a house fast, you should only consider properties within your budget. Having a realistic price range before starting your home search will allow you to consider homes without wasting time on never-going-to-happen homes. Examine your finances, pay attention to current and future expenses, and refrain from exceeding your means. It's smarter to buy a home you can actually afford than spreading your finances thin in the long run. You never know when you may need that rainy day fund. Finally, your perfect house needs to be in the ideal location. While interiors can be gutted and lawns re-sculpted, you can't fix a home's proximity to a high-traffic road. A quiet, secluded cul-de-sac is not only great for blossoming families with a penchant for front yard fun, it's also worth more when it comes time to resell. Search for homes that are both old and new. Although new construction homes offer a blank slate for home design, old homes can provide character and steep price cuts. It's difficult to fabricate charm in a brand new home.
Want to Buy a House Today?
We've got them! We're expert real estate investors who focus on buying and selling houses. We spend time and care turning a house into a home. At Danny Buys Houses we have up-to-date homes that are newly renovated to be better than the other houses you'll find on the market in San Antonio! Just looking? Lots of first time home buyers have questions about the house buying process. We're here to help you in any way we can! Ask a question, or come see our properties, by giving us a call at (210) 881-7707!