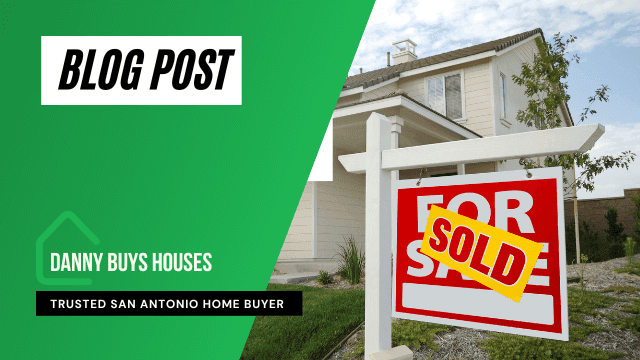 What To Do If You Have Nightmare Tenants in a San Antonio House
By Danny Johnson
Nightmare tenants in San Antonio causing you grief? Here is how to solve that problem for good.
🗂 Table of Contents
If you are a landlord in San Antonio, it's really only a matter of time until you meet tenants from hell; or you may have already met them. Fortunately, there are lots of responsible people who rent property and maintain it as it should be. But then there are those tenants. The ones who pay rent late, argues with you, and damages your property. Many landlords are left sad, and in debt crying, the tenants trashed our house! Unfortunately, as a landlord, you are likely to have to face nightmare tenants at some time. Consider it an occupational hazard.
Many landlords are not sure what to do if tenants destroy a house.
5 Types of Nightmare Tenants
One: The Party Animal
If you rent to college students on a regular basis, you are likely to meet the party animal crowd. They host parties all the time and annoy the neighbors with loud music and people coming in and out through all hours of the night. You are likely to get plenty of complaints from neighbors and even if you explain it to the tenant, the parties will continue. Once the police are called out one too many times, you'll end up having to start the eviction process.
Two: The Animal Lover
Your first clue with this nightmare tenant should be when they come to view the property and ask if you allow pets. Even if you don't realize it, this is your red flag even though you explain no animals are allowed. They probably pay their rent on time and seem to be good tenants. But once they move out, you realize they had animals in the house anyway. You'll have to replace the carpet because of all the stains and it'll need to be totally aired out due to the putrid odor.
Three: The People Lover
This terrible tenant is not easily identified. They usually rent out the property and usually move in on their own, or they might have a partner. You'll probably not hear much from this tenant and they will typically pay their rent on time. But over time it will become clear that they converted the living room into a bedroom, carpets are worn completely out, items are broken throughout the house and it's going to cost you a lot more to clean it up than the actual value of the house. He apparently liked to have all of his family nearby and moved everyone and their dog into the house.
Four: The Always-Pay-Laters
You are so unsuspecting when you meet these guys. Most of the time, they look respectable and they seem so easy to trust and you have no hesitation renting to them. They might make the first rental payment on time, but when the next month rolls around, they explain they have some sort of problem with their bank. Is it okay if they pay you in a few days? Eventually, you'll get the rent. But then the next month, the same thing happens again only it's not their bank, it's some other excuse. It gets more difficult to collect rent which can make it difficult for you to keep up with mortgage payments.
Five: The House Torturers
How many landlords have you hear say a tenant ruined my house? Sadly, it happens all the time. If you've had the types of tenants who don't take care of anything, you understand. In many cases, it's less expensive to demolish a house than it is to try to fix it up. Sometimes this is what happens if tenants don't pay rent. Once you evict them and get them out of the property, they tear it up to be vindictive. It's sad, but it happens.
What's a landlord to do?
If you are a landlord in San Antonio, TX, chances are you've come across at least one of these types of tenants and probably have a few horror stories of your own. You can probably share your stories about tenants who lied, cheated, stole or made horrible messes. There are some ways to deal with these types of situations and walk away with your sanity. Here are just a few tips for dealing with tenants:
Screen, Screen, Screen – Always, always do a good screening which includes a background check, a credit check and verifying their income. You should always call their references and call their previous landlords. Make certain their income is at least three times the rent they will required to pay each month.
Write it Down – Create a written policy along with a list of your own dos and don'ts. Put everything in writing – how much the rent is, when it's due, and how much of a penalty is owed if it's late. Make sure you show them everything in writing, including the lease, and have them sign acknowledging they read it and agree to it.
Be Strict – This just means you enforce what is written in the paperwork and you all agreed to. There should be repercussions including in the list of things that are important to you. If you have a policy that there is a penalty paid, make sure to collect it – don't let it slide. If you have a built-in grace period of say, five days, then on day six you can issue a "pay or vacate" notice.
Don't Fear Evictions – If you continue having problems with tenants, and they are refusing to go by the agreed upon rules, then you should evict them. If you do end up needing to evict them, check with your local laws and make sure you follow them so the process is as quick and painless as possible. You may need to get a lawyer to assist you. When you have a lawyer fighting for you, you don't have to worry about what happened if tenants don't move out. Attorneys know the law and can help get them out easier than you can on your own sometimes.
If you are thinking, should I rent my San Antonio house instead of selling? You may be surprised at your options. You're not stuck with rental property and there are ways out if you want.
Check out Your Other Options
As a property owner, you have a lot of options, even if you unknowingly rented to the tenants from hell. There's usually a legal way to evict them and you have the choice as to whether or not to renew their lease when it expires. You do not have to offer them a new lease. There are also other possible options. If you are really burned out by the duties of being a landlord, you can sell the property by getting a cash offer from a home buyer. They will look at the property and offer you a fair value for it, and pay you cash up front. The process is easy and quick and you can be rid of the house along with the tenants who were driving you crazy.