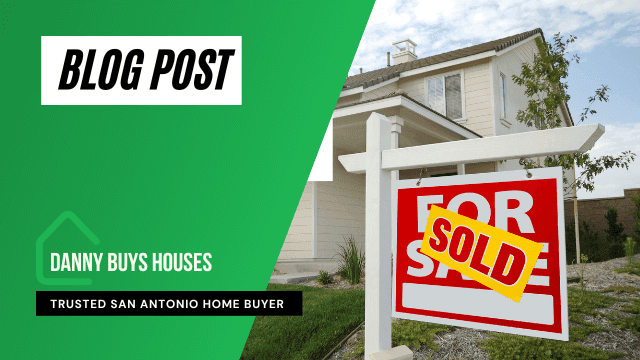 Can You Refinance a House After Divorce?
By Danny Johnson
Refinance a house after divorce or sell it for cash. Weigh your options in this article!
🗂 Table of Contents
As a single parent, affording a mortgage can be incredibly difficult. We've discussed who gets a house in a divorce and what the divorce house buyout means, but we haven't touched upon being able to refinance house after divorce. In this article we will cover refinance of the house before or after divorce, we will look at what happens if you can't refinance the house after divorce and the buyout process.
Do I have to refinance house after divorce?
Most likely, especially if you wish to keep your partner off the loan. If you are the one who keeps the home after the divorce, you will have to take the loan while the other spouse goes through the buyout. Refinancing takes time and it's often an emotional process. The first question you need to ask yourself is: are you able to do it? There are a few ways you can get your name off a loan without even having to sell the house or refinance. One of them is loan assumption...
What is loan assumption?
It means taking over the mortgage and continue to make regular payments as you were doing before without having to sell or refinance house after divorce. There are a couple of cons to loan assumption - as a single parent, it might be extremely hard to get qualified. When dealing with loan assumption you need to make sure you carefully read all necessary paperwork. Taking a mortgage is another way you will be able to refinance house after divorce.
What happens if you can't refinance house after divorce?
Apart from your ex staying on the loan, he is allowed to take you to court if you're not able to refinance house after divorce. To officially become the sole owner of the house, you will need to get new mortgage.
So how do you get a mortgage after divorce?
My best tip is to make sure your spouse's name is off the mortgage. You are no longer in charge of your ex's financial situation, hence, getting his or her name off the mortgage might actually better your credit. Your ex will then need to refinance his part of the mortgage while you continue to pay your own. Along with decreasing your debt and increasing payments over a shorter time, this will enable you to apply for a new loan. While you're going through a divorce, you should never buy a home - your credit rates will get lower and you will lose money. If your spouse's lawyers find that out, they will fight for that money. Getting a new mortgage as a single parent Not everyone is in a stable financial situation after divorce, especially if you're a stay-at-home mother. Finder wrote an absolutely amazing single parent's no-nonsense guide to affording a home. Step 1: Compare mortgage brokers With mortgage brokers, you will be able to find a way to refinance house after divorce as a single parent with their knowledge on all suitable mortgage programs. Step 2: Find government assistance There are several income assistance benefits that could help single parents, including Family Tax Benefit A & B, Parenting Payment and the Child Care Benefit. Step 3: Calculate your current income My best advice is to consult with a financial advisor if you budgeting isn't your finest skill. Know how much you earn and how much you can spend on a mortgage. Step 4: Find a way to make more money. Working from home, renting out a room in your house (read our articles on becoming a landlord!), and more. There are several different ways you can make more money to afford your mortgage. Step 5: Choose the right loan Again, a financial advisor might help you out with this one - getting the right loan that you can actually afford and pay off within time is essential.
Tips on affording mortgage with one income
Get a bigger deposit. It'll help you lower the mortgage fee.
Always borrow what you can actually pay back - you never know what might happen to your financial state.
Reduce your credit card limit - even if you don't use your card, your bank might think that you owe money. Reducing it to 50% might help you get a better mortgage deal.
Pros and Cons of Home Ownership
Home ownership pros:
Confidence in being independent.
Example for your children.
Payoff from your taxes.
Increase value on your home.
The ability to pay off your home eventually.
Home ownership cons:
Difficulties selling the home fast if relocation is in order (however, you can always go with a cash home buyer).
Improvements on your home might be steep financially.
Decrease of the value might affect your ability to sell your home later.
Sudden relocation necessities due to your spouses relocation if children are involved.
Learn more: Zillow offers a fantastic mortgage calculator - the payment breakdown will help you budget and the full report gives you the chance to see your full financial state, including how much you will spend on interest. Please note that these numbers might differ depending on the mortgage you are able to get. If you are contemplating dealing with the house during divorce, consider a divorce house buyout.
Interested in Selling to a Cash Home Buyer in San Antonio?
If you're interested in selling a house to a cash buyer, you're in for a treat. Danny Buys Houses is a reliable service, operating in San Antonio, Texas.
How it works?
You give us a call, we give you a cash offer in 24 hours and your house can be sold in just 2 days if necessary. Got any repairs on the house? Doesn't matter! Give us a call and sell your house in less than a week!