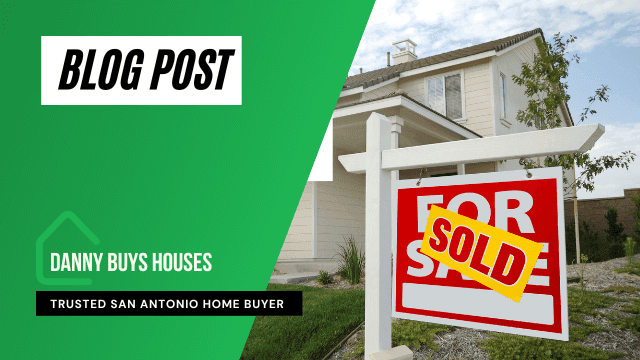 San Antonio Company Now Buying Houses All Over City
By Danny Johnson | Published 12/27/2017, 1:04:31 AM
Danny Buys Houses now buys homes all over San Antonio, regardless of condition or area.
🗂 Table of Contents
San Antonio, TX --Since 2003, Danny Buys Houses has been buying houses only in select locations in San Antonio, TX. The company is now looking to expand their market by purchasing real estate in all parts of town.
Danny Buys Houses Anywhere In and Around San Antonio, TX
"We now buy houses all over San Antonio. We're excited about being able to provide a service to people that don't want to, or just can't, sell their house the 'normal' way," Danny says. With the ability to pay cash for the houses they buy, they are able to buy the houses that need repairs that the homeowner is not capable financially or even willing to make. Lenders require the houses they loan mortgages on to be in good condition, as the house is the collateral for the loan.
Foreclosure Rates Have Caused Problems For Homeowners in the Past
San Antonio has experienced a record number of foreclosures over the last several years. Many people lose their houses and their equity because they don't have the time to find a "qualified" buyer and close on the sale before the auction. This problem has increased as banks have become more strict on their lending criteria. People that could easily qualify for a loan a few years ago are denied today. Danny and Melissa say that they can help many of these people because they can close quickly, "within 3 days, if necessary", in fact. Paying cash for the properties allows them to move very quickly.
Danny Buys Houses in Any Condition
There are no specific criteria needed for those who are in the market to sell to Danny. "We'll buy anything. We've bought fire-damaged properties, properties with good tenants, properties with bad tenants, 100 year old properties, 3 year old properties that were like brand new, and inherited properties. We would really like open ourselves up to investing in all parts of the city now" adds Danny.
Obviously, they've helped a lot of people over the years. They mentioned how excited each and every one of the sellers they buy from are when they tell them that they can help them out of their situation.
What Customers Are Saying
Mary Lou Gonzalez, of San Antonio, had nothing but nice things to say about her experience with the family-run business, "It was a pleasure doing business with Danny! I needed to sell my house quickly. He made an offer and we were able to close on the house within a week. I was very satisfied with the way things worked out."
How Danny and Melissa Can Help
Danny and Melissa believe that with the slow economy and slow real estate market there are a huge number of sellers that don't have the ability to pay their mortgages for several months while their house sits on the market for months. They are happy to announce they can now help all of those people all over the city. You can now avoid paying thousands in agents commissions by selling your house without an agent.
Find out how much we can offer you for your house
Want to sell your house the fastest way possible? We can help. We buy houses in San Antonio.