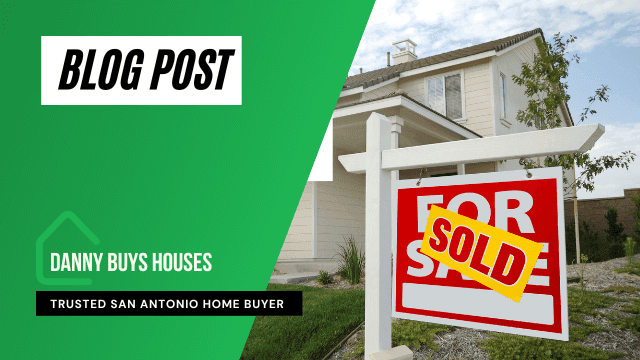 San Antonio Houses Selling Fast Again - We Are Buying Them
By Danny Johnson | Published 12/27/2017, 2:28:04 AM
🗂 Table of Contents
The San Antonio house market was not hit as bad as many other parts of the country when the 'you know what' hit the fan several years ago. Even so, San Antonio house sellers were having trouble finding people to qualify for loans to buy their house. That's not a good situation for someone that needs, or simply just wants, to sell their house quickly. Who doesn't want to sell their house fast?
We buy houses in San Antonio, TX and surrounding areas, and we do it fast.
No Matter the Situation, We Can Make You a Cash Offer
If you have a house in San Antonio that maybe you've inherited, owned for a while, had tenants, need to sell to get another house, or whatever reason, be confident that Danny can buy the house within a matter of days if necessary.
Paying cash for houses allows us to buy them super fast. Traditional home sales involved buyers qualifying for and getting loans from large banking institutions. We all know what happens when large institutions are involved. Red tape….and lot's of it. That is what usually takes so long to close on a house. Everybody is always waiting on the banks to do their thing.
Avoid Delays in Getting Your House Sold
We buy houses with cash and avoid having those delays. The only thing stopping us from buying and closing on the house the same day we make you an offer is that we have a title company do a title search and make sure the paperwork is all done properly. This usually just takes a matter of a few days.
You don't ever want to let someone 'close' the deal at your kitchen table. Sign the contract to buy at the kitchen table but don't ever sign a deed at kitchen table. You never know what kind of mistakes can be made that could cause you some serious problems. We use a reputable local San Antonio title company to close all of our house purchases.
If you want to sell your house fast in San Antonio, give Danny a call directly at 210-610-2511. Go ahead and get a no-obligation cash offer usually within about 24 hours.
Read some of the statements made by people who have sold their house fast in San Antonio
Find out how much we can offer you for your house
Want to sell your house the fastest way possible? We can help. We buy houses in San Antonio.