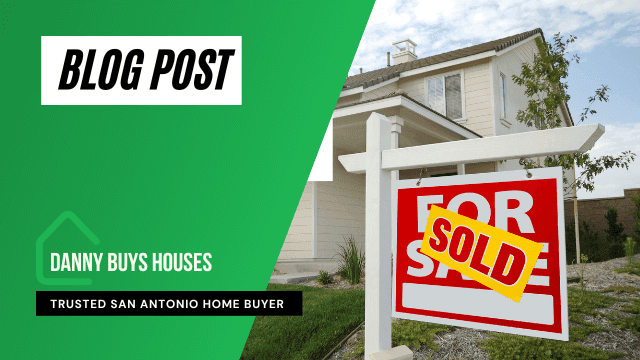 San Antonio Houses Selling Faster and How to Make Yours Sell Even Quicker
By Danny Johnson | Published 7/19/2014, 10:32:00 PM
Wanting to know if San Antonio houses are selling faster? We've got the data.
🗂 Table of Contents
The San Antonio Real Estate Market
The real estate market in San Antonio, Texas has always been pretty steady. We don't see the bubbles in real estate that other cities around the country routinely experience.
We may not see as much appreciation, but what we do have is steady and decent appreciation. The market is stable which makes it more of a safer long-term bet than many other places around the country.
Our median home price is also somewhat lower than most other cities in the country which means our housing market is much more affordable.
Take a look at the differences in numbers between San Antonio, TX and Miami, FL:
San Antonio, TXMiami, FLMetro Population:2,239,6002,593,100Median Household Income:$50,685$42,751Median Home Price:$158,700$192,800Unemployment:6.3%9.3%Job Growth (2012):2.3%2.1%Cost of Living:0.1% below nat'l avg8.1% above nat'l avgNet Migration (2012):26,8803,970Source: Forbes Places
The above table shows a comparison that is typically the same with most of cities in the United States.
A quick look at the data shows that San Antonio has a much lower cost of living, more people moving in from other cities, better job growth and lower unemployment, a much lower median home price and a large population.
These factors show why our real estate market is good and homes are selling faster. Selling a house quickly in San Antonio is much easier than many other places around the country.
Tips For Helping Your House Sell Even Faster
Even with a great real estate market, there are ways to make your home sell even faster.
Here's a good general list of things that are easy to do to make your house more appealing to home buyers:
1. De-clutter
A cluttered house is hard to show. People want to see a lot of open space and clean and orderly appearance. By getting rid of extra furniture and other household items, your house will show much better.
2. Stage With Furniture
If the house you are trying to sell fast is vacant, consider staging it with furniture. This allows prospective buyers to get a sense of what it would be like to live there. They can kick back and relax on the sofa after a long day of looking at dozens of houses.
3. Paint with Neutral Colors
Not everybody likes bright pink paint on their house. Try to choose colors that stand out but appeal to a wide range of buyers.
4. Make the Small Repairs
If your house needs repairs, especially if they are small repairs, fix them! It doesn't take much and will go a long way to avoid have potential home buyers get a bad impression.
When a home is not selling quickly, usually the culprit is the price. You may have X amount of dollars in the property, but that doesn't mean that the house is worth that much. You have to detach your emotion from the equation. The proper way to price a home is by doing a comparative analysis of other similar homes that have sold recently in the immediate area.
Don't compare your house to one that is 2,000 square feet bigger and has a giant in-ground pool, if yours doesn't. Don't compare your house to one that is 25 miles away on the other side of town. The key is to find as close a match to your house that has sold and pricing your house similar to what the matching property sold for.
Another thing to look at is the days on market. If the comparable property took over a year to sell and didn't have many price changes, you're probably better off pricing your house lower.
Remember, just because you "feel" the house is worth a certain amount, does not mean that a buyer will "feel" the same way. Even if they do and agree to buy it, their lender may not feel the same way about the value if an appraiser doesn't see it being worth that much.