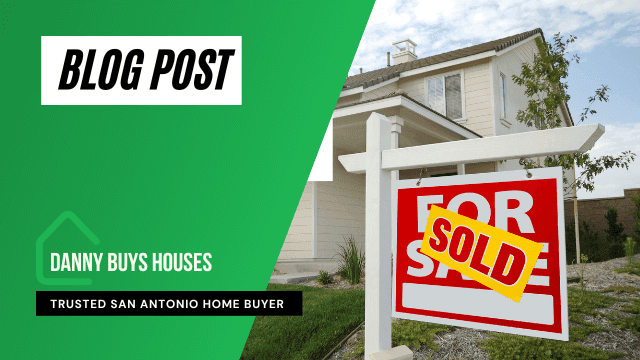 3 Wow Factors Guaranteed to Sell Your House Part 3: Landscaping
By Danny Johnson
Find out how to use landscaping to sell your house fast in San Antonio with these 3 wow factors.
🗂 Table of Contents
Hello and welcome once again to the Danny Buys Houses blog! In Part 1 and Part 2 of the 3 Wow Factors Guaranteed to Sell Your House series I covered the two rooms on the inside of the house that you absolutely have to exceed buyer expectations with. Today I want to cover the one part of a home that drives people interests and makes them want to stop and take a look. I'm talking about landscaping. We, as consumers, shop with our eyes first (unless it is food related, then it's all stomach!). You would probably never know what the inside of a house you were interested in looked like if the outside of a haunted house. If you want to sell your house fast you need to put some effort into making your house the one place on the street where people have to stop and say "wow!" In the last post of this series I'll discuss some great ways to make that happen!
Out with the old
Like any great project, if you want to sell your San Antonio house fast, you need to start by initiating change. Start by pulling out any dead or dying shrubs. If you think your shrubs will make a comeback then you can leave them, but if you want the fastest results pull them up and get rid of them. Make sure that you trim up any trees that you have in the back or front yard. Cut off any dead limbs and trim any low hanging branches. Pick up any trash or extra clutter that is laying around in the yard. Roll up water hoses, get rid of broken fixtures like birdbaths and swings, and rake up leaves. This will help to de-clutter your yard and give you a great foundation for part two of your curb appeal project.
In with the new
Here comes the fun part! You get to breathe new life into your yard. This section will be a breakdown of ideas for what you can do for different parts of your yard in order to sell your house fast.
Arrangement
You always want to arrange any shrubbery or fixtures in your yard from smallest to largest. This serves two main purposes. It helps to draw the buyer's eye around the yard and keeps them engaged all the way up to the house. This also keeps a clear view all the way to the house from the street. If you arranged your yard any other way you risk obstructing a view of your home. People driving by will have a hard time telling that you want to sell your house.
Fixtures
Placing a fixture in your yard can be a great way to help guide a buyer's interest all the way to the house. This could be something as simple as a birdbath or as intricate as pouring a small slab to put a reading bench on. Fixtures in the front yard should not be so large that they obstruct the view of the house. Birdbaths and statues are great for front yards and can be used in conjunction with the next point.
Gardens
If you have garden beds you should make sure that they are plant free and weeded. Turn up the soil and add some new topsoil to them. This will give them new life and make your yard look a lot healthier. Garden beds placed around fixtures like the above mentioned birdbaths and statues always look great. The can also help to make fixtures appear to be more than just concrete things in a yard. Plant something live and vibrant that will survive the coming months around the house and around your fixtures. Spreading some extra topsoil around the bases of trees is another great way to make your yard look more alive. If you have any topsoil left over from your garden beds, consider giving it to the trees. These are all really inexpensive tips that can help you sell your house fast. This post brings our "wow factor" series to a close. I hope you're able to use all of these tips to sell your house, or maybe even improve the one you are living in. If there is something that has helped you sell your house in the past that you would like to share feel free to leave a comment!