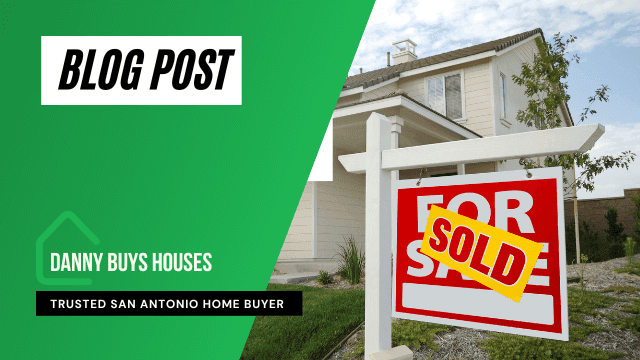 How To Sell Land By Owner
By Danny Johnson
Have land you want to sell? Here is how to sell land by owner in San Antonio, Texas.
🗂 Table of Contents
Knowing how to sell land by owner is an important part of owning real estate. Putting land for sale is an attractive opportunity that is getting momentum in the real estate world. In the past, some of the reasons people thought less of buying land by owner were that it does absolutely nothing for real estate and it is a weak investment. Well, times sure have changed. I will show you how you can sell land by owner - yep, you heard that right. In this article, we will look at how to sell land fast, how to sell land without a realtor and all steps you need to take to sell land completely by yourself. Let's go.
What Are The Pros of Someone Investing in the Land?
Before you decide to sell land by owner, you have to understand why someone would even look for buying land. Selling land normally refers to selling it to someone who is looking to build a property from scratch or just prefers to have a landscape of their own for hunting purposes or anything else that does not require a purchase of a physical property. Here are the main 3 reasons someone would want to purchase a land:
That's right - the landscape real estate market is slightly different from what homeowners tend to know. No lowballing. No outbidding. No worrying about any kinds of repairs. No usual hassles your typical landlord has to face. The buyer can solely focus on what's in front of them instead of worrying about all minor details that come with when you buy a property.
You can buy and sell land by owner online-
Real estate market has shifted to a different direction over the years, especially when it comes to selling a land. When you sell land by owner, the chances are you never even have to visit the landscape (if you take all the right steps, of course). I mean, think about it - what is there to really view? Everything can be put online. This means the buyer will have less hassle of going through an agency - especially if you decide to sell land by yourself.
It's a long-term investment for both parties.
When someone buys land, they buy it for a long time. If you're a land investor, this gives you a chance to develop a long-term relationship with your client and who knows, the word of mouth might even get you a few more clients under your belt. James Gerrard, a Financial Advisor with PSK Financial Services in Sydney, states that:"Land is a good investment for people who have a limited budget and wish to buy now and build later when they have more money. Purchasing land provides the owner with certainty that they will not be priced out of the property market in the future." In this article, we will particularly look at how to sell land by owner online.
So Why Would Someone Prefer to Sell Their Land Without a Realtor in The First Place?
There's a simple answer that is much similar to selling property by owner: It's cheaper. Imagine not having to pay commission to your real estate agent, not worrying about other lands he might have available, being completely in control of your own sale and developing awesome business and selling skills along the way.
How to Sell Land by Owner Online in 4 Easy Steps:
1. Gather information about your property Everything you have should be kept in a file and possibly have more than one copy. The list should include all relevant tax information, photographs (also aerial shots if possible), maps, layouts, deed records and anything else a future buyer should know. Depending on the size of the land, you might have to check it and take note of any faults - now would also be the time to give your land a slight makeover. 2. Put a price on it Express-title reports three main ways of how you can put a market price on your land.
Recorded Deed
County Assessed Value
Property Values advice from a realtor
3. Take care of financing You can offer seller financing as well as owner financing. There are many pros of seller financing - your buyers will not have to apply for a mortgage - and if you're looking to sell land by owner fast, I'd advise you to take this route. How to set up seller financing? Our Everyday Life states you need to "transfer title to the land to the buyer after they sign a promissory note agreeing to pay the full amount, or you can sign a contract agreeing to transfer title to the buyer once he or she has paid off the agreed upon price." 4. Put up a 'Land For Sale By Owner' sign Make sure you put up your for sale sign as well as market your property online. Your property information should be attractive and if you're looking to sell land by owner online, you will have to make sure your pictures are top quality. My tip: having a professionally done sign or hiring a sales copywriter who can make your listings stand out is the way to go.
How Long Does it Take to Sell a Land?
Ok, so you've now taken all the steps, your land is ready and you've put up an ad which has all relevant information. Now what? Selling land can be done fast - if done correctly. In the past, sellers spent hours putting up signs, talking to their neighbors and wasted time visiting the nearest real estate office to advertise their space. The truth is, selling your land can be done much much quicker. In the online world, we live in today, you would be making a huge mistake if you don't put your land advertisement online. There are many websites that let you put up an ad for FREE, without having to go through a real estate agent. My Tip: Take your time, post on many websites, answer questions and make sure you list your telephone number - your land can be sold much sooner than you think.
Do you have any tips for selling land online? Let us know in the comments!