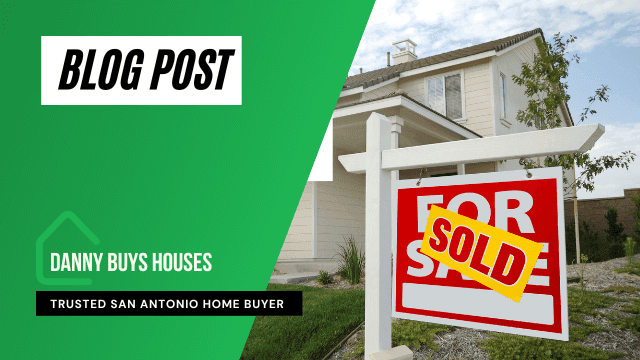 Should I Sell or Rent My House in San Antonio?
By Danny Johnson | Published 8/10/2016, 7:35:57 AM
🗂 Table of Contents
It is one of the main questions many San Antonio homeowners face when deciding to leave their currently purchased home. "Should I sell or rent my house?" as well as "Should I sell or rent my parent's house?" We have gathered pros and cons for both, selling or renting, and provided further information to help you make the right real estate decision for your property as well as answered all questions you might have on renting or selling your house.
So… should I sell or rent my San Antonio house?
Here is the thing you need to consider when wanting to rent or sell a house - costs and profit. It's what it always comes down to, doesn't it? How much do you actually benefit if you decide to sell or rent your home? We've gathered all information possible from various professional real estate sites, including Trulia and Realtor and created a complete breakdown of your "should I sell or rent my house" question:
Things to consider when renting a house:
How much money are you willing to spend on current and future repairs? Remember - you are no longer in complete charge of what happens to the interior of your home - whatever happens, you will have to fix it in order to keep your tenants happy. Paying the exterminator expenses, fixing broken pipes, hiring a cleaner at the end of the tenant's stay, heating repair,... In order to be a fantastic landlord and keep the tenants happy, make sure you consider how much you are willing to spend on property maintenance.
Renting to the right tenant
It's best to be heavily involved in the process of renting the house to the right tenants. Do you accept party people? Students? People who prefer living there for a short-term? Dirty people? Are pets allowed? Is the tenant responsible? Are they able to afford the property? Will your neighbors be happy with their future neighbors? You will need to decide what type of person you want to be living in your property.
You will now manage the house
Renting the house means you will more than likely have to still be involved in the property, unless you hire a sales agent to do everything for you. You will be the one dealing with repairs, complaints, sudden disasters (knocking on wood nothing bad happens) and everything else in between. Your service will have to be incredible in order to keep your tenants from leaving and having to establish landlord-tenant relationships all over again. Are you ready?
Pros of renting out a house:

Soaring income on a monthly basis (if your tenants pay the rent on time).
You basically manage a business.
Available tax deductions.
Fantastic networking opportunities with your tenants - you never know who you might rent your house to.

Tips for renting your home:

Get everything in writing to avoid any legal issues if a tenant doesn't hold their end of the deal. Make sure you have a thorough read of Legal Information Institute's thorough explanation of the landlord-tenant law.
Explore the market - in order to have the best tenants, you must be open to the best deals.
Break down your income and budget for repairings and any other issues that might arise.
Establish an amazing communication with your tenants to ensure a long-term relationship.
Things to consider when selling a house:
Your real estate agent will have to receive ALL possible information about the house.This can include the age of all household objects staying in the property as well as information on the facade and other things the future homeowner should know. According to RochesterRealEstateBlog, you might be asked for the following information: - Paperwork on warranty and roof age. - All instruction manuals in your possession. - Age of the furnace, air conditioning, heaters, appliances,... - Dates of any home improvement projects and extra remodelling. - Certificates of compliance (also called certificate of conformance and certificate of conformity). - Outstanding mortgage balance and pay-off balance. - Instrument survey. - And anything else the future homeowner has to know!
When do you want to sell it?
You should probably know that selling a house in spring has much greater benefits than selling a house in winter when it comes to the real estate market. However, individually, the best option for you might be winter or autumn - unfortunately, there is no right answer to this question as it all depends on the true value of your house as well as your luck, and of course, your buyers. Always be prepared and don't just wait for the right season to come as you might miss your chance. You are also able to sell your house for cash!
Your home has to be in top condition for a higher value.
When selling a house, you need to make sure that everything works and note down what doesn't. In order to raise value, you might even have to consider doing some renovations to impress potential buyers coming for viewings. As stated by Forbes, investors also offer to purchase a property "as is", meaning you will not be responsible for paying the cost of any renovations or extra work on your home.
Pros of selling a house:

Larger sum of payment done quickly.
A variety of payment options available.
Faster deals - your property can be sold in a week!
You will be less involved with the property once it is sold.
Tips for selling your home: Make sure your online listings are just as exciting as seeing the house in person. Make a video showcasing your home - show it from your own perspective, not just the real estate agent's. Up your value by putting some renovations in place - painting the facade is often a fantastic trick and makes the house more desirable. Take your time. So, have you made your choice? Here are first steps you now need to take, whether it's selling or renting your home.
Selling:
Renting:
Get a landlord/tenant contract.
Apply for landlord license.
List your property online.
Choose your tenants.
Are you ready?
Sell Your House Fast in San Antonio to Danny Buys Houses
Instead, why not sell your home to Danny Buys Houses! When selling a San Antonio property, Danny can give you a hassle-free sale. All you need to do is fill out the form to get the process started. Danny is in the San Antonio area so he can make you a cash offer within 24 hours. In just a few days, you'll be free of your house and able to move on with your life. You'll have quick cash and can immediately begin prioritizing your financial goals. This is how to sell a house fast in San Antonio. Testimonials: Click here to read testimonials from some of our customers
Sell Your House to a Cash House Buying Company
Another option is to sell your house to a house-buying company. This gives you the best of both worlds! You won't have to worry about any repairs, you save on commission costs and you can receive a quote in just 24 hours. Danny Buys Houses gives you a cash offer within one day and you can close it whenever you want. Your house can be sold in a week! If you need to sell your San Antonio area house fast and would like to get a no-obligation cash offer, call us now at 210-610-2511. Whether you decide to sell your house to us or not, we would like to help answer questions you might have about the process.