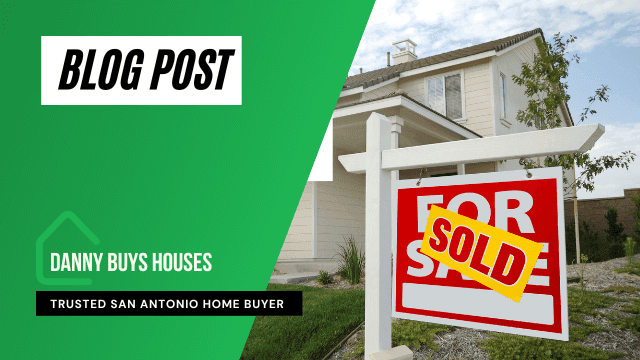 How to Sell a Rental Property in San Antonio
By Danny Johnson
Learn how to quickly sell a rental property in San Antonio in this post.
🗂 Table of Contents
How to Sell A Rental Property In San Antonio Introduction
Buying and selling a property each comes with its own set of challenges. When it comes to how to sell a rental property in San Antonio you will find that there is a lot that you will need to learn. You will also have to do some preparations. There could be many reasons why you need to know how to sell a rental property. These reasons could play an important role in how you go about this sale and its final outcome. It could be that you no longer want the responsibilities that rental property brings. It may be that you are moving out of the area and will not be able to oversee this asset any longer. Or, it could be that you are in need of cash as quickly as possible. There may be other personal reasons. If it's a situation where you are in need of cash, then you may want to sell the house quickly. If you simply don't want the responsibility of the rental property, then you may be able to take your time. Rules and regulations must be followed when selling rental property. This must pertain to the city you are selling in.
How to Put A Rental Property Up For Sale
Once the decision has been made to sell the next step you will need to take is to how to put a rental property up for sale. The sale of this type of property can take some extra effort especially if you need to work on how to sell a rental property with tenants in it. You are going to need to work with your tenants in getting their cooperation during the sale process. Sometimes this is not easy. Tenants may be worried as to what is going to happen to them as a result of the sale. They may not like the inconvenience of keeping the home show ready. You may have two options when it comes to how to sell a rental property in San Antonio. You may decide to sell the property while it is still occupied. Or, you may feel that it is easier to go through the sale with the property vacant. There are some pros and cons to selling the rental property while it is vacant.
Pros:
When the house is empty you get the chance to do some minor repairs that may help the property sell better.
You don't have to deal with the tenants when the property needs to be shown.
There is no need to worry about the property looking cluttered and unkempt if a tenant isn't cooperating.
You don't have to deal with the legalities of the leases when it comes to the sale.
Cons:
New buyers may prefer to have the property occupied if they are going to own the house as a rental. This way they can assume the lease and don't have to worry about finding tenants.
This is an investment property, and seeing it fully occupied with tenants puts it in that perspective.
How to Sell A Rental Property With Tenants In It
Your decision as to how to sell a rental property in San Antonio that is occupied means following a format. First, you want to notify them that you are selling. You will need to apply to the laws of the city that your property is in for this. You want them to cooperate with you during the sale. This means keeping the premises in clean condition. Make sure they realize that there will be ongoing showings. This may inconvenience them, but it is necessary. This is an important part of how to sell a rented property. Tenants will usually go about finding a new place as soon as possible. If you don't want your rental unit to be empty you need to encourage the tenants to stay until the sale is complete. You may want to offer them a discounted rent for the last month to encourage this. When it comes to how to sell a rented house, make sure that you use the services of an experienced realtor. You want one that has the skills for selling rental property. This expert knows how to deal with tenants. They will know how to overcome some of the stumbling blocks that may get in the way of the sale.
How To Sell A Rental Property Fast
How to sell a rental property in San Antonio when you are not under any pressure is one thing. When you need to go about how to sell a rental property fast it's another. Many sellers feel that selling the rental property is something they can do themselves. The easy access to the internet is encouraging this. What they don't realize is all of the aspects that go into selling rental property. Every city has its own laws when it comes to the sale of any type of property. For those that don't know these laws, then it can be most difficult. Mistakes when selling real estate can be costly. If the legal aspects are not done correctly, it could mean the loss of a potential sale. Or, it could mean some legal action is taken against you. The best approach to how to sell a rented house is to rely on the professional who makes this their business. For selling fast you want to choose a realtor who is enthusiastic about selling property. Find one that is experienced in rental property sales. You also want to find one that is established. These professionals have access to resources of potential buyers that you if selling privately would not. They know the market in your area, and they know how to get you the best deal as quickly as possible. Selling your rental property fast follows the same concepts for selling your personal residence quickly.
How to Sell a Rental Property in San Antonio Summary
Most likely you went through some challenges with your buying process of your rental property. Being prepared for what comes with how to sell a rental property in San Antonio will allow you to carry out this transaction with less stress. Making it a priority to rely on the experts, and knowing how to deal with your tenants, are two of the most important areas when it comes to selling rental property.
Sell Your House Fast in San Antonio to Danny Buys Houses
Why not sell your rental property or home to Danny Buys Houses! When selling a rental property, Danny can give you a fast sale and cash. All you need to do is fill out the form to get the process started. Danny is in the San Antonio area so he can make you a cash offer within 24 hours. In just a few days, you'll be free of your house and able to move on with your life. You'll have quick cash and can immediately begin prioritizing your financial goals. This is how to sell a house fast in San Antonio. Testimonials: Click here to read testimonials from some of our customers
Sell Your House to a Cash House Buying Company
Another option is to sell your house to a house-buying company. This gives you the best of both worlds! You won't have to worry about any repairs, you save on commission costs and you can receive a quote in just 24 hours. Danny Buys Houses gives you a cash offer within one day and you can close it whenever you want. Your house can be sold in a week! If you need to sell your San Antonio area house fast and would like to get a no-obligation cash offer, call us now. Whether you decide to sell your house to us or not, we would like to help answer questions you might have about the process.