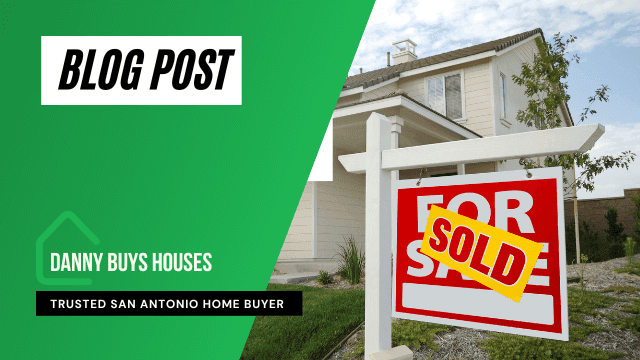 How to Sell a San Antonio House Without an Agent
By Danny Johnson
Learn how to sell a San Antonio house without an agent and save thousands of dollars in commissions.
🗂 Table of Contents
Maybe you've decided to sell your house in San Antonio but you would like to know how to sell a house without a realtor. Traditionally, people thought they had to look at only traditional means for selling a home, and many haven't even thought about trying to sell in any other ways. There are actually several ways to sell homes without having to go through an agent and pay their hefty fees. There are many options if you've decided to try to avoid dealing with a real estate agency to sell your home. Here are four of the most popular options for you to consider.
Option 1: Do it Yourself
One option to sell a house without an agent is to just do it by yourself. You will need to find a sign to put out in front of the house which says "For Sale by Owner". These are usually available at a local hardware store, or home improvement store. Then you will need to decide which ways you want to advertise your home. You can post an ad on Craigslist, or use other online ads, and purchase a listing in your local newspaper.
Pros and Cons: The biggest pro to selling your home yourself is you don't have to pay an agent any commissions. Another advantage is you are the boss and can do it like you want. The cons include the fact that you are having to do all the work; and it's most likely to take you a lot longer to get it done. You will be responsible for advertising, staging and showing the home to interested or potential buyers.
Option 2: Use Social Media
There are lots of social media platforms for homeowners who are looking to sell can use to let others know about their home up for sale. Virtually any of the platforms you use can be used for this purpose. Tell all your friends on Facebook, tweet it out for the world to see, or post a picture of your house on your Instagram account. These are just a few ideas, but you can use any available social media outlet to advertise your house. Try to use platforms that give you enough space to post a photo, the price and your contact information; at least a phone number where you can be contacted.
Pros and Cons: The biggest pro for using social media to sell your house is you can reach a lot of people all at once. More exposure means you more people see it and it might sell a little faster. Secondly, you can save on commissions as you won't have to pay an agent. Cons include you doing all the work including advertising, making repairs, staging and showing. You may also have to deal with acquaintances and friend wanting to know why you are selling your property.
Option 3: List the Property on Zillow and Trulia
Zillow and Trulia are two websites which focus on showcasing property for sale. They allow sellers to put pictures and prices up on the site and then interested parties can "shop" the site to find a home that meets their needs. These sites have a property calculator to help you decide how much your home is worth which helps you set a reasonable price on the property. There is no fee for listing your home on these sites and they connect buyers with sellers. They make their money through ads. Trulia mostly caters to those interested in buying a home where Zillow is designed to help people find property to buy, sell and rent. There are thousands of San Antonio homeowners that have sold their houses fast on these sites.
Pros and Cons: Pros for using these two online platforms to advertise your home include low cost and you don't have to pay any agent's fees or commissions. You will also reach a large amount of people very easily. Cons for using Zillow or Trulia include the fact that it can take a long time to find the right buyer. Another con is that you may have to deal with a lot of people who are "just shopping" and have no intentions of buying, or who cannot qualify for a loan. It can be a hassle finding a qualified buyer.
Option 4: Sell to a Cash Home Buyer
Another option if you want to sell a house without an agent is to sell it to a cash home buyer. It's as simple as making an appointment for them to evaluate your home. At the appointment they will make you a cash offer on your home. If you accept it, they will do the paperwork and the transaction is complete. Closing doesn't take forever, and there's no waiting for another party to qualify for a loan. You are paid cash for your property.
Pros and Cons: Pros include the fact that you do not have to do any home repairs, you don't have to stage or show your home and it's a very fast process that usually only takes a few days to complete. The cash buyer will take it as-is. You also don't have to pay an agent any commissions or fees to sell your home for you. The only con is you may not be able to get the full retail value for the home even though you will be offered a reasonable amount.
Conclusion
If you've been asking, "How can I sell my home without a real estate agent?" These four options are ways for you to keep more money in your pocket by avoiding going through a real estate company. Each of these are viable solutions for selling your property, but you will need to decide which is the best option for your particular situation. Some of them take more work on your part than others, and many methods can be time consuming or take months to bring to an end. Rather than listing your house with a real estate company that will try to find you a buyer, you can be better offer going with a house buying company that will be your immediately buyer.
We can pay cash for your house.. We buy houses in San Antonio.