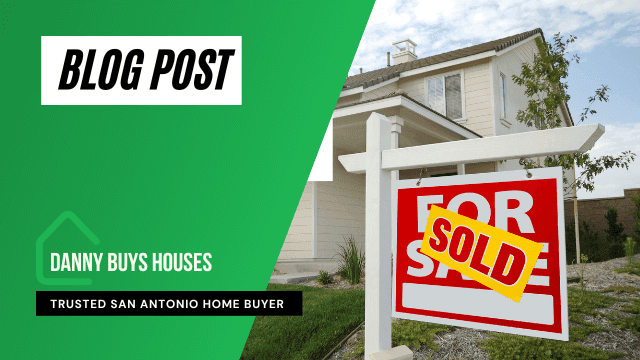 Steps to Buying a House in San Antonio
By Danny Johnson
🗂 Table of Contents
One of the best places in the Unites States to buy a house is San Antonio. This is a beautiful place to live work and play. For those that are considering this it is important to know the steps to buying a house.
The Steps To Buying A House
If you think you are ready for a home buying adventure then these steps to buy a house will help you get organized.
List your Needs and Wants
Steps to buying a house begin with a plan and some careful thought. You need to know want your needs are in your future home. You also need to be aware of what you don't want. This will help you to narrow down your choices. It will also be valuable information that you can provide to your real estate agent. This gives them better insight as to what houses to show you.
Do your Home Work
One of the most important steps to buying a house is to do some research. You want to know what areas you are interested in. You can better determine this by visiting some of these areas at different times of the day. A neighborhood may look totally different on the weekends compared to the week days. You want to know what the general prices are for the houses that are located in your favorite areas. This is one of the steps to buy a buy a house that you do not want to eliminate.
Look at Your Finances
There is no point in looking at houses that are out of your price range. First, the amount you have for a down payment is going to partially dictate what houses you can afford. On top of this you also have to consider the carrying expenses. These will include your mortgage, taxes and regular household expenses. It is important that you are able to maintain a comfortable budget so your new home does not become a burden.
Get Pre-Approved
This is another important one of the important steps to buying a house. Mortgage lenders will only lend you the amount that they feel that you will be able to pay back. This will serve as a guideline for your affordability.
Rely on the Right Resources
Part of the mandate that goes with the steps to buying a house is knowing what resources are available to you. Your real estate agent is going to be a very important resource. Your lawyer is another person of importance that can help you with your purchase.
How To Buy A House
How to buy a house is not difficult to learn. You need to take your time and go through the entire process of each of the steps to buying a house. If you are buying this with your partner you both need to be on the same page as to what you want and what you expect. One of the factors that will be pointed out to you is to make sure you have a home inspection done. You want to do this for any house that you are going to put an offer on. These are the experts that can determine if there are any major issues with the house that you need to be aware of. Make sure that when you choose your real estate agent that it is one that is familiar with the areas that you would consider moving to. This way they can match up your wants and needs to what homes are available in the areas. You also want an agent that is going to listen to your desires. Also, at the same be honest with you and give you good suggestions. You will also need an experienced real estate lawyer. So make sure that you shop around for one that is reasonably priced but is going to do a good job for you. There are a lot of legal aspects that go with house buying. You may not be aware of all of these when going through the steps to buying a house as they are quite technical.
These Steps to Buying a House so You Can Find a Home
There are plenty of homes for sale in the San Antonio area. You should not have any difficulty in finding a house. At the same time you want to go about finding a house that suits all of your needs. You may have to make some compromises depending on all of your demands. If you are doing this make sure they are not major concessions that you are making. Your home is a big investment and you want to be sure you are not going to feel disappointed after you move in. Finding a house is often easier for the repeat home buyer. This is because they are more familiar with the step to buying a house. They know what the ups and downs can be to this type of venture. They also know that most issues can be solved by an experienced realtor.
How to Buy a House With Bad Credit
Nothing is more disappointing then finding the perfect house and not being able to buy it. This can be because you have been turned down for a mortgage. The biggest reason for this happening is poor credit. While this is frustrating there may still be some opportunities to purchase a home. How to buy a house with bad credit takes a lot more work. It may mean that your options are limited but not impossible. How to buy a house with bad credit may mean you need to do more research. You may need to check out to see if there is any federal mortgage programs that could assist you. You may also want to ask your real estate agent to help you find homes that are being sold under a real estate property contract. In some of these cases the sellers are more lenient when it comes to a poor credit rating. Buying a house in San Antonio is an exciting and wonderful adventure and it is a great place to live, work and play.
Looking at Buying a House in San Antonio?
We've got them! We're expert real estate investors who focus on buying and selling houses. We spend time and care turning a house into a home. At Danny Buys Houses we have up-to-date homes that are newly renovated to be better than the other houses you'll find on the market in San Antonio! Just looking? Lots of first time home buyers have questions about the house buying process. We're here to help you in any way we can! Ask a question, or come see our properties, by giving us a call at (210) 881-7707!