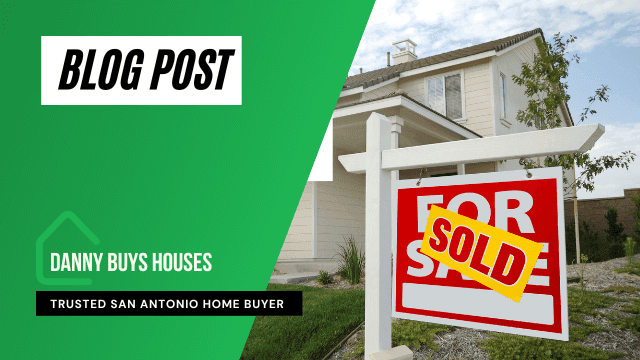 Tenants' Rights When Landlord Sells the House
By Danny Johnson | Published 9/9/2016, 10:10:57 AM
🗂 Table of Contents
Knowing the Tenants' Rights When a Landlord is Selling the House in San Antonio
One of the frustrations that come with renting a house is the insecurities that come with it. One thing you must always be well aware of is knowing the tenants' rights when the landlord is selling the house in San Antonio. By having this knowledge you are going to be prepared in the event you are asked to move. It is difficult when you have settled in nicely in a home then have to move. It isn't so bad if it's your decision. When it is not, then it can mean a lot of quick planning. There are a lot of details that have to be attended to. You may want to stay within the area, and it may not be easy to find exactly what you are looking for. You may want to keep the kids within the same school district. Then there is the challenge of finding something within your price range. Knowing your tenants rights when the landlord sells the house will give you some direction....and lucky for you, that's what we're covering in this article!
Variations in the Law with Tenants Rights When Landlord Sells Property
Almost every state has laws in place to protect both tenants and landlords. It is really important that you make yourself aware of the laws that relate to you. Small variations in these rules can make a big difference as to how your notice to move can affect you. Research about tenants rights when the landlord is selling the house should apply to your jurisdiction.
Renters Rights When Property Sold Under Normal Conditions
There are many different reasons why a landlord may want to sell the house. Sometimes it's not by choice. If is is, then you need to know your renters' rights when the property sold is under normal conditions.
What are normal conditions?
These would be when the landlord is willingly selling the property. Perhaps he no longer wants the hassle of running a rental business. He may need the cash from the sale of the property. There may be many other personal reasons for the sale. Your current landlord may be selling the house, but it doesn't necessarily mean you have to move. The buyer of the property may simply become your new landlord. If this is the case, then this new owner of your house must honor the length and conditions of your current lease. This means that you also must abide by its terms. If you did not follow the rules of the lease with your original landlord, he would have the option to take legal steps. The same applies for the new landlord if he is assuming the lease.
When do you have to be out of the house?
One important legal point concerns having to vacate the house when it comes to the rights tenants have when the landlord is selling the home. This is going to depend on the type of lease that you have.
Dealing with a Fixed Term Lease and Tenants Rights When a Landlord is Selling the House
This lease gives you some good protection in regards to when you have to vacate. If it has a specific length to it like 3 years, then you are protected until this term is up. The new owner cannot evict you...provided there are no legal grounds to do so.
Fixed Term Provisional Lease
When you are studying your tenants' rights when the house is for sale review your lease carefully. See if it has a clause that terminates the lease if the property sells. If it does, then you have two options. One you can try to negotiate a new lease with the house buyer... Or you simply have to move out. With this type of lease, there may be some extra provisions made by the law on your behalf.
Monthly Leases and the Tenants Rights When Your Landlord is Selling the House
Your current landlord may have the right to give you a 30 days notice to vacate with this type of lease. This varies amongst the states when it comes to the tenants rights when the landlord sells the property.
What are your tenants rights for receiving notice when the landlord is selling the house?
The rights tenants have when the landlord is selling the home is to receive some form of notice. They can't just up and sell without informing you at all. Besides being very uncool... it can be hard to figure out who the heck to send rent payment too. This notice should inform you of the new owner. If you are going to continue living there, you should be given the name and address of the new owner. You will need this to make rental payments and for contact purposes. State law varies as to the timeline for notifying tenants about the new owner.
Tenants Rights When the House is for Sale in a Foreclosure
A lender has been given the right to sell the house because the mortgage is in default. Or, because property tax or insurance has not been kept current for the house. The steps involved in a foreclosure can take some time to carry out. During this process, you should be allowed to remain in the home. You will have to keep up with your rental payments and carry out your lease obligations.
What Happens After the Foreclosure
Whether you have to move out at this time is going to depend on the circumstances of when your lease started. It will depend on when your landlord obtained the mortgage that is in the foreclosure. Leases signed prior to the mortgage undertaking may protect you from having to move. Again, you will need to check your lease to see if it contains a subordination agreement. If you entered into the lease agreement after mortgage validation, then you may have to leave. The new owner will have the right to give eviction notices.
Summary of Tenants Rights When the Landlord is Selling the House
The points highlighted for your rights as a tenant is meant as general information. If you are not sure of the laws governing your rights, seek out the advice of an experienced attorney. Choose one who specializes in landlord-tenant law. Make sure that if you are signing a lease that you read it in its entirety. This document plays an important role as to what your rights are as a tenant being vacated.
Options If You Are the Landlord
Why not sell your rental property to Danny Buys Houses? When selling a rental house, Danny can give you a cash, buy it as-is and close when it's convenient for you... and you don't have to worry about dealing with the tenants! All you need to do is fill out the form to get the process started. Danny is in the San Antonio area so he can make you a cash offer within 24 hours. In just a few days, you'll be free of your house and able to move on with your life. You'll have quick cash and can immediately begin prioritizing your financial goals. This is how to sell a house fast in San Antonio. Testimonials: Click here to read testimonials from some of our customers
Sell Your House to a Cash House Buying Company
Another option is to sell your house to a house-buying company. This gives you the best of both worlds! You won't have to worry about any repairs, you save on commission costs and you can receive a quote in just 24 hours. Danny Buys Houses gives you a cash offer within one day and you can close it whenever you want. Your house can be sold in a week! If you need to sell your San Antonio area house fast and would like to get a no-obligation cash offer, call us now at 210-610-2511. Whether you decide to sell your house to us or not, we would like to help answer questions you might have about the process.