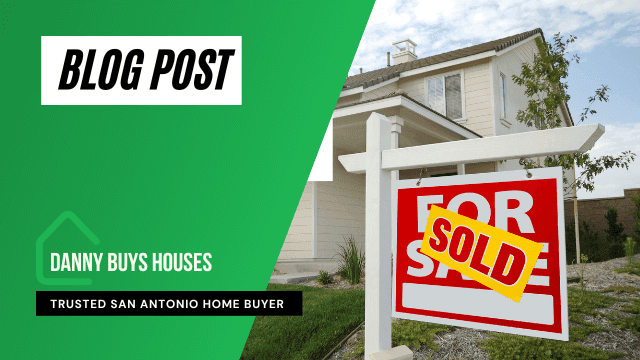 We Buy Houses Fast in Converse, TX
By Danny Johnson | Published 8/12/2014, 3:31:16 PM
🗂 Table of Contents
Danny buys houses fast in Converse, TX. Converse, Texas is listed as one of the best places to live and for good reason. The cost of living is lower than many other cities, it has low crime rates and wonderful weather for most of the year. Presently, Trulia has nearly 400 homes listed for sale and nearly one hundred of them are being auctioned off or in some stage of the foreclosure process. There can be many reasons why a house goes into foreclosure, especially if you do not know about all of the available options.
Reasons Homeowners Need to Sell a House Fast
There is no single reason why a homeowner is in a position to need to sell a home quickly. Sometimes it's as simple as needing to move away from the area due to a job change like a promotion. Other times, unforeseen circumstances have a homeowner backed against the wall and unable to continue their regular mortgage payments. Unfortunately, some people are in a situation where they need to sell a house due to going through a divorce. The reasons for selling may vary due to a variety of circumstances, many of which cannot be changed. But no matter what the reason, we are in a position to buy houses in Converse Texas and have helped many people out of a bind by doing so. We buy houses fast in Converse, TX and really find Converse a great place to invest our money.
What kinds of houses do we buy?
We will buy houses in just about any condition imaginable. No matter how good of shape a house is in, or how bad it is we can offer top dollar for houses. Professionals will make a trip to your house and make an assessment and then offer you a price that will help you out of your bind. Our very quick process can help homeowners from having to spend a lot of time or money on endless repairs trying to get it ready to put back "on the market." Instead, let us offer you cash for your house and then we can take care of the repairs so that you do not have to worry about the house anymore.
How long will the process take?
Letting us buy your house in Converse, Texas is a very quick process. Trying to sell a home through traditional means can literally take months for the entire process to be completed. And then what happens to the homeowner if the sell is all lined out and the lending institution does not approve the person trying to purchase it? We offer you a no hassle, easy and fast way to sell your house and get out from under the burden. The title company will even take care of all of the paper work to alleviate that stress as well.
We buy houses fast in Converse, TX. Give Danny a call at 210-386-1069 to sell your Converse house fast!