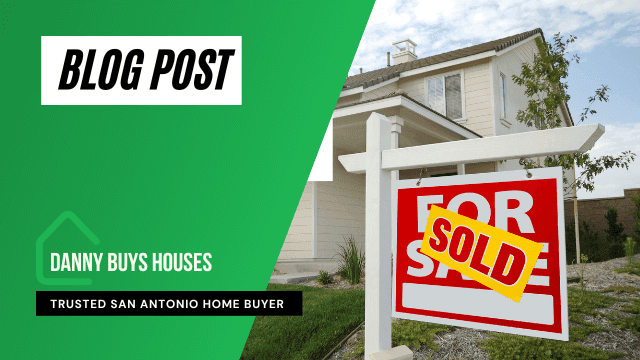 We Buy Houses in Live Oak, Texas
By Danny Johnson | Published 8/26/2014, 5:25:54 PM
🗂 Table of Contents
We Buy Houses in Live Oak, Texas
The city of Live Oak, Texas is located just outside the metropolitan area of San Antonio. Residents enjoy mild winters and hot summers. The average annual income for the 3500 households was about $48,000. Trulia listed just over 160 properties in the Live Oak area. Even though the area is basically very affordable, it can be common for an individual to have the need to sell their house. Our professional staff can help homeowners who are in a position to sell so that they can sell their house fast in Live Oak.
Why do homeowners need to sell a house?
The reasons that homeowners need to sell a house are innumerable. There can be any of life's circumstances that make selling a house the best option for you or your family. You may be getting married and need to combine households to reduce costs. Or you may be divorcing and going your separate ways. Perhaps you were willed a family house which will become your primary residence. We do understand that each situation is unique. When we buy a house, our goal is to help homeowners have a little less stress so that they can get on with their lives in a timely manner.
How can we help homeowners sell houses fast?
We buy properties so that we can help homeowners out when they need to sell houses fast. We make the process fast and painless by removing many of the middlemen. For those who want to sell their house the traditional way, by putting it on the market, the process can be anything but fast. A lender has to fill out a loan application to see if they are qualified to receive a loan or not. Then if they do qualify there is a long, drawn out process of paperwork that has to be completed by several parties including the loan officer, real estate agent and government officials. We can help homeowners sell their home fast by removing most of this time consuming process. You also do not have to wait to see if another person will qualify for a loan or not. We will pay you upfront so that you don't have so much to worry about.
What types of houses are we looking for?
We are not looking for any particular type or style of houses to buy. We buy a home, because it's for sale. When we purchase a dwelling, it is on an "as is" basis which means we are not looking for houses in tip top condition but are willing to take fixer-uppers too. There is no required inspection of the house, we just come to assess the property and offer you a premium price. We are going to take it just like we see it with no worries about what might need to be repaired or replaced.
Are there any benefits for homeowners who sell houses?
There can be a lot of different benefits for homeowners who sell us their house. For one thing, it is a lot easier than putting the property on the market and waiting months for it to be looked at. You can save yourself a lot of time by selling your house to us. We can also save you many worries. It can be very challenging to try to sell your house through a real estate agent, or even on your own. We remove the barriers and cut out the middle guy so that the process is seamlessly smooth. This can save you an enormous amount of stress. We can also save you the money you would have to spend to make repairs, stage the home and pay for inspections. When we buy houses, not only is it fast, it's a win-win situation.