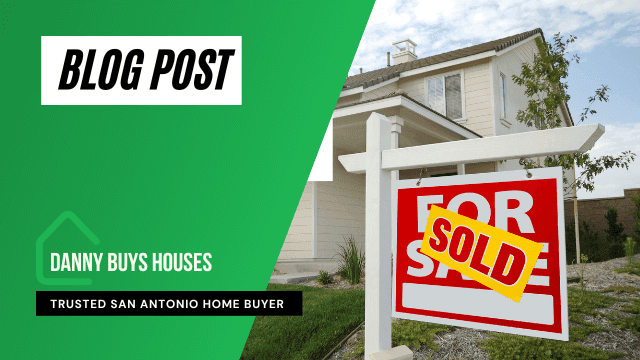 We Buy Houses in Universal City, Texas
By Danny Johnson
Sell your house fast! We buy houses in Universal City.
🗂 Table of Contents
Universal City, Texas is a thriving community and considered the Gateway to Randolph Air Force Base. The area enjoys a cost of living that is far below other areas of the nation and this is reflected in the price for houses. It is conveniently located near shopping and entertainment venues but enjoys the small town feel so many appreciate. Trulia lists over 100 homes for sale presently. There can be many reasons why a homeowner needs to sell and we are here to help those who need to sell a house in Universal City. Selling homes is not typically an easy task but we can help you create a win-win situation by simplifying the process. The reason we can make it so simple is because we buy houses in Universal City with cash so that we can close very quickly.
Why do homeowners need to sell their houses?
Situations vary greatly as do the many reasons a homeowner needs to sell their house. In some cases, the process of selling houses must be fast because the homeowner's job is relocating them or they are being stationed in another region. Maybe the house was inherited and it's not practical to try to maintain two properties. For some it may be simply that the house is in ill repair and they can't feasibly spend the time and money to get it up to par. There are also homeowners who find themselves in tight financial situations due to losing a job, or a divorce; and they simply cannot keep up the mortgage payments. No matter what the reason is behind the sale, we can offer assistance to help make it right again.
What we can do to help
Our professionals can set up a transaction which can save you thousands in inspection costs, repairs, realtor fees and closing costs. We help smooth out the transaction so that there is absolutely no hassle for the seller. There's no need for a bank or realtor to get involved and the homeowner has no out of pocket expenses. Typically we can complete and close within 7 days, usually less. Our professional staff will handle all the necessary paperwork and pay closing costs. We help you sell your house with as little hassle as possible because we buy houses in Universal City and pay cash.
Does the house have to be staged first?
We work fast to buy your house in Universal City, Texas no matter what shape it is in. It does not have to be in perfect condition, staged or repaired for us to purchase it. We will come to your house to assess it and offer you top price. This step can save the homeowner a lot of money in the long run. There is no need to do any repairs or to stage the house for the traditional sale. Our offer for the house is on an "as is" basis. This means that we will purchase houses just like they are to help alleviate your worries and hassles.
Is it a long drawn out process?
When we purchase a house it is typically completed in a matter of a few days from the initial offer to the final signature. This is really fast when compared to traditional means which can take several months from the time a homeowner locates someone who can buy the house to the time the paperwork is actually completed. This is because there are so many middlemen that have to be satisfied in the process. The buyer has to qualify for a loan for the house, and if they don't you have to start all over which can make it even longer. Then there is all of the meticulous paperwork which has to be completed. We uncomplicated the process of selling houses. We give you the money for the house when we buy it and we take care of all the paperwork. This alleviates the seller's stress and is a much more effective way to sell a home in Universal City.