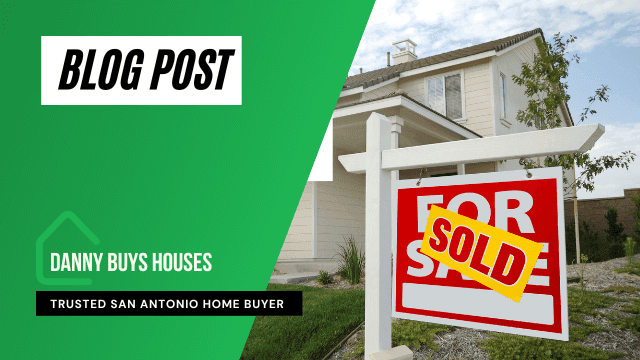 What To Do With Vacant Land
By Danny Johnson
🗂 Table of Contents
There may be several reasons that you are the owner of vacant land. It may be that you purchased it with the hopes of it being a long term investment, or perhaps you it's inherited land. Either way, you may be pondering, how to make money on vacant land options.
How To Make Money On Vacant Land
The first thing that you have to realize is that not everyone that is selling vacant land is entering into a profitable venture. You really need to have a plan in mind that you can follow to go through a successful sale. If you are going to sell anything then you really need to know a lot about it and this includes your vacant property. You really need to do some research and know what the possible uses for this land could be, so that this can be promoted as ideas to potential buyers. While the first thought is to sell the property fast in order to make a profit this doesn't necessarily mean that this is your only option.
Vacant Land Use Ideas
There may be an opportunity that you can lease the property to large corporations such as energy companies and utilities. This is all going to depend all on where your land is and what the restrictions are concerning it. This is another reason why you really need to know about your land and what it is zoned for. You needed to know what it could be used for when you decided that you wanted to buy it. You could decide to do something simple with it such as use it for a private piece of land and allow camping on this. Many tourists pass through the US on a regular basis and don't always want to go to the high profile camping sites, as they are just looking for a nice place to stop over. This could make for a nice side investment for you and help you to make money off of the property especially if you are looking at holding onto it for a long term investment. If your property happens to be in the ranching areas then you may want to look at the local ranch owners or farmers to see if they are in need of extra land. Your vacant land may be perfect for the grazing of livestock, or if it happens to be vacant land that is agriculturally zoned then farmers may be looking for extra land that they can work. If you feel that the land doesn't have much of value for these sort of venues then you may even want to think about using it as an outdoor vehicle storage piece of property. You could allow those that have campers or boats that need to be stored to be done so on your property. These are just a few of the vacant land use ideas that you can play with, but checking out what others are doing in your area with their vacant land may give you some additional suggestions.
Building On Vacant Land
There may be a couple of reasons for why you want to hang on to the land and if so then you want to do something with it. One of the things you can consider is building on vacant land. This could be something for your own use or you could build with the thought in mind that once completed you will get a higher selling price for it. If this is something you are considering then you are going to have to do your market research carefully to see what would be viable businesses in your area of the vacant land, and what type of buildings that this would require. If you decide not to build, you can always sell your property!
Selling Vacant Land Cash Buyers
If you feel that you don't want to hang onto your vacant land any longer and the market is right for selling it, then you might want to look at the selling vacant land Cash buyers opportunities. There are many reputable companies that are looking for property that they can pay cash for which means that there are no hassles of going through all the extra fees that come with trying to sell this kind of property. Making the decision to sell your vacant land is one that you do not want to do in haste. You really want to weigh out all your options to see what is going to be the best way to answer your question of how to make money on vacant land. If you inherited it then you probably did not have the thought of having something like this as a long-term investment, however, it is an option for you. Many people feel that you can't go wrong with owning vacant land as it will always go up in price. However, the real estate market can be volatile, and if market prices are good at the current time then you really may want to consider looking for selling vacant land Cash buyers promotions that will give you a lot more information as to how this works. If you decided that you are going to hang on to the property and try to implement some of the vacant land use ideas then you also have to do your homework in knowing what your costs are going to be. Plus, what your tax implications will be with any money that you generate from this type of property investment. As mentioned, there can be a lot of restrictions when it comes to the use of vacant land and this is going to be highly important, and play an important role in your decision as to what you want to do with this land. Even if you are going to sell it you still have to consider what the capital gains implications will be on this. Owning vacant land comes with a lot of responsibilities just the same as selling it does but it really is a great asset to own and perhaps sell when the time is right.
Don't Know What to Do? We'll Buy Your Vacant Land!
Danny Buys Houses is based in San Antonio, Texas. We buy houses and we buy land. You could sell your land the very next day – we aim to answer every request within 24 hours. Give us a call or fill out our survey and let's chat about your land and your requests. Your land can be sold in 48 hours! One of the biggest pros of selling land to a cash buyer is the saved time. Forget about waiting days to hear back from your bank, gathering way too much paperwork, hiring people that will help you make all this happen and losing your nerves in the meantime. Selling your land shouldn't be this difficult and we're here to make it easy. We have years of experience in buying land and houses You will find plenty of young companies trying to break the market and struggle, barely making any profit. We have years of experience – we know people, we know how this system works and we know how to give you the best option. We make sure the transition is smooth and cater to YOUR needs.