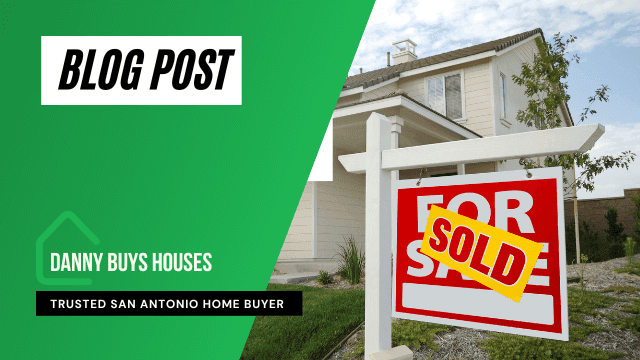 Where to Buy a House For Sale in Texas
By Danny Johnson | Published 8/28/2017, 1:28:55 AM
🗂 Table of Contents
Where to buy a house for sale is all going to come down to first determining where you want to live. If it is going to be Texas then the big question will be where to buy a house in Texas. Once this decision has been made then the next one will be to determine where the best places to find houses for sale will be.
Land for Sale and What You Need to Consider
Buying a house is a big financial step and a big commitment. There are so many additional questions that arise when trying to determine where to buy a house for sale. There is plenty of land for sale in Texas but first you want to determine how much can you afford. You can do this is a couple of different ways, and by knowing this first it is going to save you a lot of time. Your resources for determining what you can afford:
Pre-mortgage approval
Most lending institutions will be happy to pre-qualify you for a mortgage. This will be based on the criteria that you provide them with. They will take into account your credit history, your expenses and your employment history. This way you know when you are looking for a house for sale what price range you need to stay within.
Buying a House Calculator
When you are looking for a house for sale money is usually the priority. When it comes to the money is how much you have for your down payment, then how much you can be approved for your mortgage. What you also need to strongly consider is what your monthly payments are going to be. The price of your house is going to determine this.
Staying Focused When Looking For a House For Sale
With so many houses being on the market it is easy to get off track when looking at homes. Having a clear idea of what your wants and needs are will really help with your house hunting. There are so many things you will thinking about when looking for a house for sale. It is easy to get overwhelmed and lose focus. Now that you have used your resources to help you determine your financing, you now need to rely on the professionals who are experts in land for sale. This is your real estate agent. This expert will be able to take you through the entire house buying process. Plus, any questions you have about this process this professional will be able to answer for you.
What Your Real Estate Agent Needs From You
Your agent is going to take on the task of looking for a house for sale. It will be one best suits the criteria that you are going to provide him with. This will include.... Your final thoughts on where to buy a house for sale. Once you have narrowed down the neighborhoods where you want to live it is easier for your realtor to check out the listings in that area. If you have specific needs in a neighborhood it is important that you discuss this with your realtor. For example, do you want to be close to the downtown core? Or, are you hoping to move to the suburbs. Then do you need to be close to convenient public transportation or is this not an issue. Your realtor needs to know what price range you have been pre-approved for. This reduces the housing availability in regards to what he will show you as your options. Then there are all the things that you want in a home in Texas. Your layout preferences such as whether you want an open concept. How many bedrooms are you looking for. Do you want a house with a pool. Do you need a garage? Plus, any other potential wants and needs you have. Then your closing date will be important. If he is aware of listings where the closing date is not compatible with yours, there is no point in wasting time on these.
Using the Right Resources When Looking for a House for Sale
Looking for a house for sale will go much smoother when you rely on the right resources. Where to buy a house for sale really requires you to use a realtor. You really want to use one that you have confidence in. In Texas, sellers have to disclose certain aspects about the home they are selling. Your realtor will be familiar with this form. He will see that the seller's realtor produces it, and will review any issues that may be listed on it. Where to buy a house for sale may lead you to looking at homes for sale by owners. There are a lot of repercussions that can come with this. There are a lot of legalities that have to be followed when buying and selling a home. Many of these are attended to by real estate agents that fully trained for this type of work. If the legalities are not done properly it can mean buying a home that has not met all of the legal requirements. Or there could be steps that are missed that a realtor would make sure were looked after. Another option you may come across with in regards to homes for sale is finding those that are being sold by real estate investors. These can often be good opportunities when buying a home. However, you must be absolutely sure that you are dealing with a trustworthy investor. You will also need to rely on a good real estate lawyer who is going to look after your best interests. This is once you have decided on the home you are going to buy. The realtor will make sure that all of the necessary paper work is done correctly. This will then be forwarded to the lawyer of your choice. This expert will look after all the requirements for closing the deal. When you go about buying a house the right way it will be a pleasant experience. You will be most pleased with the final outcome.
Looking for a House for Sale?
We have houses for sale all over San Antonio, and focus on matching you to your perfect home. At Danny Buys Houses, we'll work with you to move into your new home in a time frame that works for you. Have a question? We'd love to answer it! Give us a call at (210) 881-7707 today, or visit our website to find the best house for you in San Antonio.