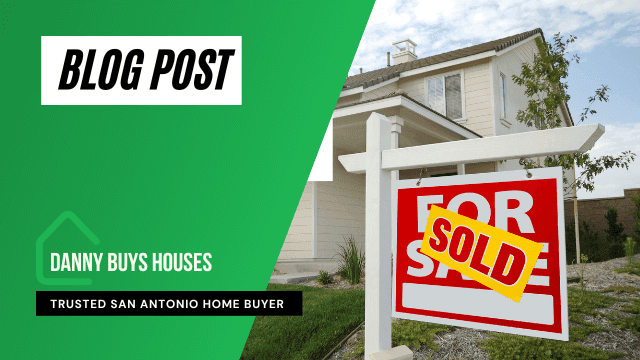 Will Fire Damage Affect Resale Value of a House in San Antonio, TX?
By Danny Johnson | Published 12/27/2017, 12:56:26 AM
🗂 Table of Contents
What happens if you want to pursue the sale of a San Antonio house after a fire? A homeowner who has been through something as devastating as a house fire has lots of questions. They may worry if the value of the home will decrease even if they do all the necessary repairs. The good thing is that a fire, if repairs are made properly, most of the time will not devalue the property. It might affect how easily it will sell as many buyers may feel like this is a big negative; but the actual value of the home can remain unaffected. The biggest problem with making repairs following a fire is damage which gets overlooked and therefore is not repaired. One example, is a concrete slab which becomes damaged when it gets too hot when there is a fire. This can be easily overlooked and happens quite a lot in San Antonio.
What to do if your House is Damaged by a Fire in San Antonio
It doesn't matter if you think you will be looking into selling a house after a fire or just remain in it. In order to preserve its value, there are some necessary actions to take to ensure your investment is protected. The first thing to do immediately following a fire, is to contact the insurance agent who handles your homeowner's policy. You will also want to contact a professional and reputable restoration company that can get started with the cleanup, repairing and restoration process. Try to find a restoration contractor who can work directly with the insurance company.
It's important to get started on repairs as quickly as possible to prevent further damage from the water used to put out the fire. In as little as 24 hours, mold or mildew can start growing. Starting the restoration process quickly can save a lot of cleanup later. While selling a fire-damaged house is very possible, mold and mildew are a different story.
Preparing to Sell a Fire-Damaged House
Selling a fire-damaged house in San Antonio can seem like a difficult task, but if you break the steps into smaller ones, it can be done. It is different from selling other houses, and many may wonder do people buy houses that are burned? The answer is, yes! It happens all the time. Here are the basic steps you will need to follow if you want to be able to sell the house without losing its value.
Do a Major Cleanup – Before you try to put the house back on the market, you'll have to make sure it's clean. When a potential buyer comes to look at a house, they will be expecting it to be in exceptionally good shape. You are required by both state and federal laws to disclose the house has been through a fir but if the house looks good, most buyers will not be overly concerned about it. Take a good look around the house to make sure there are no odors left from the fire, and hire a professional inspector who can certify there is no remaining fire damage. There are many companies that do fire damage cleanup in San Antonio.
Work With Your Insurance Company – Depending on your policy, the insurance company may offset some of the costs of cleaning the house up and getting it ready to sell. They may have select professionals who can do the work for you. Just be sure to comply with all the insurance company's requests. This will ensure they continue to work with you and get the outcome you both desire.
Hire a House Appraiser – An appraiser will evaluate the value of the home. Hiring an appraiser will make certain the house is valued appropriately and with the correct value. Over-pricing could cause the house to fail to sell because buyers could think there is something wrong with it. Be prepared in case the insurance company wants to bring in their own appraiser.
Talk to a Building Engineer – It might seem like overkill to enlist the help of a building engineer, but it's a good idea to have one take a look around. A building engineer can inspect the foundation and other structural features to be sure they were not damaged by the fire. In some cases, hiring a building engineer to inspect the house may be too expensive. In these cases, you can ask your local Fire Marshall or Fire Chief if they can inspect the property to ensure its safety.
List the House on the Market – You can either list your house yourself or enlist the help of a real estate agent to do it or you. If you know what you are doing – go ahead and list it. But if you are unsure, it's probably better to hire a realtor. Just be sure to explain the damages caused by the fire and how they have been fixed. Once the house is listed, you can start showing it to potential buyers. Having a realtor to do this for you can save you a lot of time. They are also professionals who know what buyers are looking for in houses.
Sell the House – After reviewing the offers you get on the house, accept the one you feel is the closest to the price you wanted. Most state laws will require you to use a title company to record the deed transfer. After you collect the funds, pay all your related fees.
Another Workable Option
If you are still trying to decide if you should fix or sell a house after a fire, you have another option. If you are looking at all the repairs that need to be done in order to get it ready for resale, and feel like it is daunting, there are other options. If you choose to sell to a real estate investor, they will buy the house as-is and pay for all the repairs that are needed. An investor will come and assess the property and make an offer. If the homeowner accepts the offer, they will be paid cash for the property and the investor will be the one taking care of the repairs. They will also take care of the title and activities associated with closing. It's simple, fast and done.