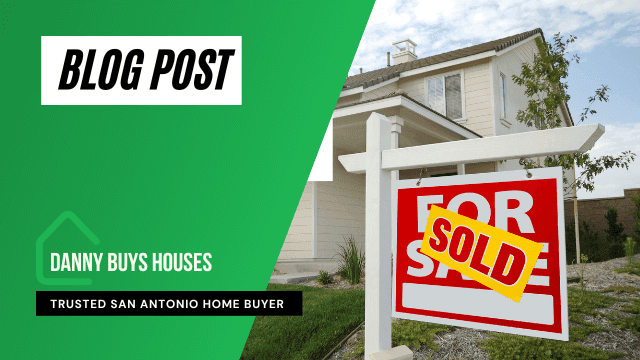 Auctioning Your House – Dos and Don'ts in San Antonio
By Danny Johnson | Published 12/21/2017, 3:01:06 PM
🗂 Table of Contents
If you are thinking of auctioning your house, it's important to know what you are up against. It can be a viable opportunity for you as long as you understand auctioning a house pros and cons. If you are new to real estate auctions, it can be useful to have a few guidelines to help you get started and know what to expect. Auctioning your house can be a solution for if you're facing foreclosure, can't wait on the market, or have to move quickly. You may be able to sell your house and make a profit if you are careful and know some of the basics about auctioning your house. Here are a few dos and don'ts.
Some of the Dos When Auctioning Your House
Find an Auctioneer
One of the first things you'll need to do when auctioning your house is to find an auctioneer. There are many different auctioneer companies available to help you. You may do a quick online search, look in a phone book, or ask friends for a referral. Be sure to do your research and check out all your options including the option to auction a house online. The National Auctioneers Association website can be a great resource for locating an auctioneer.
Read the Fine Print
Always check the fees associated with auctioneer services so you are not surprised later. These fees can run very high and can be as much as 10% of the cost of the house. Be aware of the fees before you proceed so you will know how much profit you can expect to receive.
Absolute Auction or Reserve Auction
Choose the type of real estate auctions you want to run. Do you want to run an absolute or reserve auction? At an absolute auction, there is not a lower limit your house has to earn in order to be auctioned. This simply means that the highest bidder will get the house, no matter what their bid amount. Reserve auctions have a minimum limit and if the bids do not reach the lower limit, the house will not be auctioned. You may need to decide which of these are the best for you. If you are wondering how to sell a house in auction fast, you may want to learn more about an absolute auction. You may not get the price you wanted, but you are more likely to sell it. Absolute or "no reserve" auctions also tend to be more attractive to potential buyers. Think about your decision and choose what you prefer. Do you just want to sell your house quickly and be done with it? Or are you willing to wait it out?
Some of the Don'ts When Auctioning a House
If you want to sell a house in auction fast, there are also some "don'ts" you will want to think about. You may be saying, but I need to sell my house by auction fast! Avoiding these pitfalls will help ensure you sell your house faster whether you auction a house online or auction it offline.
Don't Hide Information About the Property
As you prepare for auctioning your house, you'll need to complete a description. When you work on the description be certain to be totally honest. Don't try to hide anything you may perceive as negative. If you do not disclose faults, the purchaser can pursue you after the auction and make you pay for items that were not disclosed.
Don't be Unrealistic
If you want to know how to sell a house in auction fast, you'll have to start with being realistic. Start with a price you would like to receive from auctioning your house, but don't be too disappointed if you do not get what you wanted.
Don't Limit the Number of Bids You'll Take
It's important to remember when you are auctioning your house to not set a limit on the number of bids you will take. Some auctions try to set a limit and take the only top three to five bids. This can stall out the upper limits being bid and net you less profit. Allow bidders more opportunity to raise their bids and compete for the property. This can be to your benefit.
Don't Share the Property Value
There is no reason to share any values in ads or to bidders. Don't share the appraised value or any high minimum. Not only does this help avoid confusion, but it can mean the difference in a sale or not. Let the bidders place their bids based on what they are willing to pay for the property and their estimate for what it is worth. Don't set a high minimum either as it will limit how many bids you take, and potential buyers are not fond of being told what to bid.
Don't Complicate the Matter
Try to avoid situations and decisions that could make for a complicated sale. Make sure any leases are terminated, don't close a sale in the middle of a growing season. Avoid selling your house according to a first refusal option.
Conclusion
These dos and don'ts are just a few of the things you should or should not do when getting ready to auction our home. You may also want to consider other options before moving toward auctioning as a final choice. You can put it on the market yourself or talk to a marketing professional. There is also the option of selling to a cash buyer. This is often the easiest and fastest way to move property. It can be sold "as is" meaning you are not going to be out the cost of repairs because the cash buyer will take it no matter what shape it is in. They will look at the house and make you an offer based on what they see in the informal inspection. If you accept their offer, they will pay you cash and handle the closing and all the paperwork. This can save you loads of time and money in the long run.
Sell Your House Without the Hassle
Don't be caught up in the stress of selling a house. We're here to help! We understand how stressful selling a house is. Auctioning it will only add more stress. At Danny Buys Houses, we'll make you a no obligations cash offer for your house in order to help you avoid feeling like you have to auction your house. Have a question? Give us a call! We're always ready to talk. No matter if you have questions about the house selling process, or want to get a quote for your house, we're more than happy to help! Reach us at (210) 881-7707, or send us a message on our website!