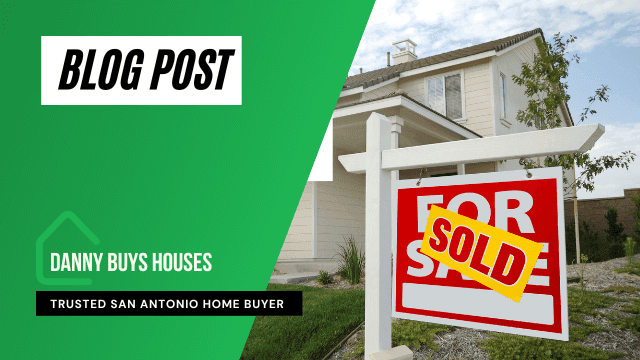 Top 5 Turn-offs for Potential Home Buyers
By Danny Johnson | Published 10/7/2014, 8:35:17 PM
Considering selling your house? Here is what potential buyers do not like to see.
🗂 Table of Contents
Here are the top 5 things that turn off potential home buyers (but not cash home buyers). For those who desire to sell a home fast it is important to take an objective look at the property through the eyes of potential buyers. Staging a home is a good way to ensure that a home sells fast. This includes things like improving its curb appeal, de-cluttering the house inside and out and making sure the home has a fresh, modern look that will attract buyers. Making sure these details are taken care of can result in a much quicker and easier home sale. While the homeowner is focused on all the tasks that are needed to ensure the home's quick sale there are also a few things that should not be overlooked. Here are the top five things that can turn off potential home buyers. I will also be sharing with you how some of these don't bother cash home buyers in the least. Cash home buyers actually prefer some of them, believe it or not!
Overpricing for Sale
Those who overprice their homes for the market are like someone who tries to get into a country club without a membership. It won't take long until you'll be escorted out. Make sure to discuss the price with your real estate agent and heed their advice so that you avoid negative feedback from potential buyers. The worst kind of feedback is of course silence. This can mean no showings or offers. One of the biggest problems with overpricing a home is that qualified buyers might not see it because their time is spent shopping for home's in a lower price range.
Odors or Smells
There can be many different sources for smells. These can be the result of pets, stale air or previous water damage. In most cases if a buyer catches even a hint of a bad odor they will walk away. Make sure to make any repairs that might be related to bad odors so that the home's value is not decreased. If you owned a pet it is highly likely that you'll need to replace carpet throughout the house to ensure that there are no hidden odors. And if the house has been staged and waiting to be shown once it hits the market, make sure there are some ways for fresh air to make its way through the house. Odors and smells don't usually matter so much to cash home buyers because they intend to fully fix up the house anyway.
Too Much Clutter
Part of proper staging is de-cluttering a home and there is a good reason for it. If a home has a lot of clutter it can be more than just an eye sore. Clutter can be distracting to those looking to buy the house. They will be focused on the stacks of old mail on the tables, empty drinking glasses scattered throughout or all the photos lining the walls. Even having too much furniture in the house can confuse the eye since it can make it difficult for potential buyers to get a good grasp of the proper proportions in the rooms.
Lack of Proper Maintenance
If you did not properly maintain even the smaller things in the home it can appear to a buyer that it is falling apart or substandard. It is natural for things to wear out, weather or break. But it is the job of the homeowner, and now the seller to ensure that the home is properly repaired and maintained. Buyers want to see a home that has been taken care of, they don't want to worry about what might break next, or how much that is going to cost them down the road. I found an article on Zillow.com that shares the costly repairs that are usually neglected by home owners. You can read the article here: Don't Ignore Home Repairs Cash home buyers also don't worry so much about lack of maintenance and repairs needed because they usually have contractor crews that do the fix up for them.
Outdated Décor
In many cases, home buyers are looking for a home in a specific area. Sometimes they are looking at your home rather than a newly built one just because of location and cost. Even though they are looking to purchase in a particular neighborhood it doesn't mean that they want an out-of-date looking house. Remove or replace the avocado green from the 1970s and the mauves and soft blues from the 1980s. Bring the house up to date with modern colors and textures if you want to impress buyers and sell your home fast.
Cash Home Buyers Aren't Bothered So Much With These Problems
Cash home buyers do not concern themselves so much with these problems that normal home buyers are considering when looking to buy a house to live in. This is because they fully intend to fix the place up and take care of any problems that may exist. This can be a great benefit to you if you want to just sell your house fast, as-is, without having to take care of these neglected items.