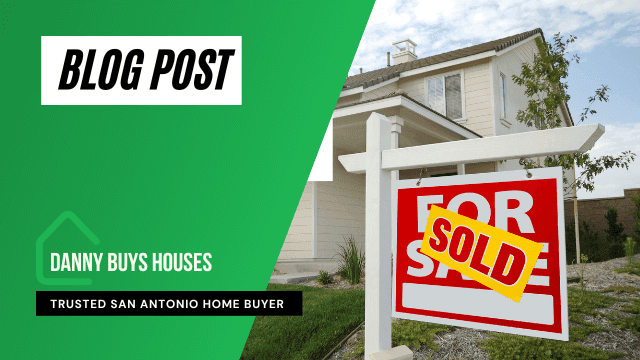 Problems With Using Bankruptcy to Stop Foreclosure in Texas
By Danny Johnson
🗂 Table of Contents
Many homeowners feel powerless when their bank sends them a Notice of Default. Knowing that they're behind on mortgage payments can force borrowers to seek help in unlikely places. If government loan modifications and repayment plans are unavailable to help a homeowner stop foreclosure, they can feel like their options are limited while going through a foreclosure. With the threat of losing their family home and the stress related to major financial hardship, many homeowners will jump at any chance to stop foreclosure, no matter at what cost. Some homeowners might feel like their best option is filing for bankruptcy, but there are a multitude of problems with using bankruptcy to stop foreclosure.
Bankruptcy Misconceptions
One of the main reasons homeowners choose to file bankruptcy on the cusp of foreclosure is due to the misconceptions associated with bankruptcy. Through misinformation and word-of-mouth exposure, people make assumptions on the bankruptcy process that are simply not true. These common misunderstandings contribute to the problems with using bankruptcy to stop foreclosure. A likely misconception is that bankruptcy can stop the foreclosure process completely. This is simply untrue. Although declaring bankruptcy will buy time during the foreclosure process, it isn't a permanent solution. If bankruptcy is filed before the Notice of Sale, homeowners will experience a foreclosure bankruptcy stay. This automatic stay bars lenders from pursuing collective activities on a homeowner's assets to repay what they already owe, and begins as soon as the the borrower files. However, mortgage companies have the right to file a relief from stay. Their case is especially strong if the borrower has already stopped making mortgage payments. If the bankruptcy grants the motion, lenders will be able to continue with the foreclosure process. Unless a borrower is able to continue to make mortgage payments, filing for bankruptcy isn't a reliable method to stopping foreclosure. It temporarily halts the foreclosure process; it doesn't stop it permanently.
You Still Have to Pay Back the Loan
Another common misconception is that homeowners who file bankruptcy can keep their residential property without having to pay back their loan. Most borrowers file for bankruptcy to obtain a discharge, or release, from personal liability for their home loan debt. However, the foreclosure bankruptcy discharge is not guaranteed and is, thus, one of the ample problems with using bankruptcy to stop foreclosure. The foreclosure bankruptcy discharge differs between chapters. When filing for Chapter 7, for instance, lenders have the option to object during a four-month-long grace period. They can file a motion to dismiss the case for a number of reasons and force borrowers to pay missed mortgage payments while continuing the foreclosure process. With a Chapter 13 bankruptcy, however, homeowners can see a discharge only after successfully completing a payment plan, which usually lasts between three to five years. Before completing it, homeowners are vulnerable to foreclosure. Amy Loftsgordon, contributor to a site all about national laws, wants homeowners to remember "that even though the borrower is no longer personally liable for the mortgage debt [with a successful bankruptcy discharge], the lender still has the right to foreclose if the borrower isn't making mortgage payments." Don't count on a foreclosure bankruptcy discharge to save your home.
Foreclosure Bankruptcy Laws
Before filing for bankruptcy, knowing your state's foreclosure bankruptcy laws is necessary. Although there are a few slight variations to the laws throughout the country, the basic regulations apply to most homeowners seeking bankruptcy to disrupt foreclosure proceedings. The changing bankruptcy laws can be a hassle when deciding to file. Approximately a decade ago, Congress overhauled the national bankruptcy laws, effectively making it harder for many people to file. They reconfigured Chapters 7 and 13 bankruptcy specifically. Homeowners must pass a stricter means test to qualify for chapter 7 or risk paying back some of their debt in a separate Chapter 13 filing. In addition, the new bankruptcy laws require homeowners to get credit counseling prior to filing a bankruptcy case. These new additions are costly to homeowners in need of a speedy solution to foreclosure. Before the change in policy, most homeowners were allowed to choose the type of bankruptcy ideally suited for their specific situation. Most decided to file for Chapter 7's liquidation method over Chapter 13's repayment plan. The bankruptcy law initiated in 2005 now prohibits some homeowners with reported higher incomes from utilizing Chapter 7 bankruptcy. If a filer's current monthly income is greater than the median for a household of equal size in their state, they must pass an additional means test before filing for Chapter 7. This bankruptcy law forces many homeowners to jump through time-consuming hoops before halting their foreclosure. If dealing with a foreclosure deadline, this added step can be costly. The foreclosing bankruptcy laws requiring additional credit counseling also contributes to the problems with using bankruptcy to stop foreclosure. Before filing for either Chapters under the new law, homeowners must complete mandated counseling with an agency provided by the United States Trustee's office. Although their purpose is to help struggling homeowners, these counseling sessions can hinder certain cases for bankruptcy. If the appointed counselors believe a borrower can meet monthly payments, they're required to submit their findings to the court. These preliminary findings can be devastating to borrowers that need to stop foreclosure immediately or face eviction. Before receiving an automatic stay from bankruptcy, filers must trek through many hurdles. These hurdles often impede a homeowner's desire to keep their home. Although they may seem straightforward and simple, the ever-changing foreclosure bankruptcy laws and increased cost to qualify are some of the main problems with using bankruptcy to stop foreclosure.
Foreclosure Bankruptcy Taxes
Another one of the major problems with using bankruptcy to stop foreclosure is the current taxes aligned with selling. Homeowners must be wary of the additional costs to filing bankruptcy, especially if their goal is to ultimately save their home. A common tax law requires bankruptcy filers to pay tax liability after receiving debt forgiveness. The principal treats any kind of financial forgiveness as a financial benefit, even if it means losing a home through foreclosure. Homeowners are required to pay additional foreclosure bankruptcy taxes due to the federal government's regulations, the Cancellation of Debt Income, or as a capital gain from foreclosure. If homeowners are currently struggling to pay their monthly mortgage payments, they'll likely be unable to pay Uncle Sam, resulting in yet another incurred debt. If a homeowner's main focus is keeping their home despite their mortgage lender initiating foreclosure, filing for bankruptcy shouldn't be a consideration. Filing for bankruptcy is time-consuming, the laws are constantly changing, and foreclosure bankruptcy taxes can be brutal on a homeowner's wallet. Instead of experiencing the many problems with using bankruptcy to stop foreclosure, homeowners are advised to avoid the bankruptcy misconceptions and explore alternatives when facing foreclosure.
An Option if Foreclosure is Looming
If foreclosure is looming for you, you should consider getting a cash offer from a cash home buyer. Danny Buys Houses has helped dozens of sellers in San Antonio sell their house before foreclosure. This has allowed them to keep the foreclosure off their credit and receive some of the equity they had in the home instead of losing it all. If you'd like to find out how much we can offer if you decide to sell your San Antonio house fast, give us a call at 210-610-2511. We look forward to talking with you about how the process works and what we can do for you.