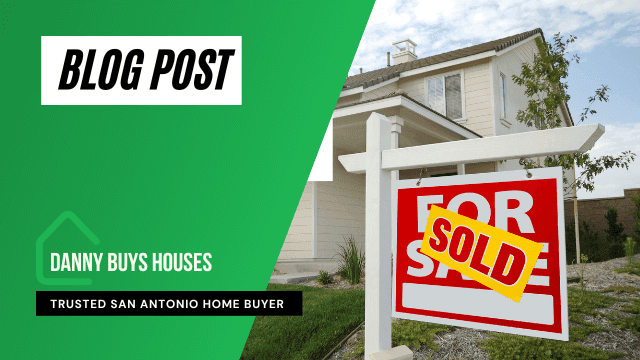 I'm Facing Foreclosure What Are My Options?
By Danny Johnson
🗂 Table of Contents
Homeowners have several options when facing foreclosure. Loan modifications, secondary loans, borrowing from acquaintances, filing for bankruptcy, and selling are all possibilities with varying success rates. But all foreclosure options aren't equal. Some common methods used to avoid foreclosure can leave the homeowner incurring a larger debt. Other recommended strategies used to stop foreclosure require third-parties to be sympathetic to the foreclosure plight. If halting foreclosure is a homeowner's goal, the best foreclosure option might be the least likely.
Modifying Your Loan
One of the most common foreclosure options homeowners consider when facing foreclosure is modifying their pre-existing mortgage. This method consists of contacting your mortgage company and requesting one of the many loan modification programs currently out there. While this method is attractive due to its lack of major lifestyle intervention and the ability to keep your home, many homeowners can't meet the strict modification regulations to keep the foreclosure process at bay. Typically, loan modifications change the terms initially instituted by a loan agreement between a borrower and a lender. The lender can change the mortgage payment multiple ways: by lowering the interest rate or late fees, extending the loan term, or reducing the original amount of the agreement. The goal is the same though. Loan modifications are used strategically to lower the monthly payment plan so the homeowner can keep making payments. It's an effective solution as long as a borrower is willing and able to continue payments. There are several loan modification programs to assist homeowners in making those monthly payments. One of the most popular is the new Home Affordable Modification Program, enacted by President Obama. Also known as the Homeowner Affordability and Stability Plan (HASP), it allows homeowners to refinance to reduce monthly payments. This program implements a special Making Home Affordable loan modification that can be applied by lenders for homeowners at risk for foreclosure. HASP, as well as most other loan modification programs, comes with mountains of paperwork and a hefty application process. To begin, a lender will ask the homeowner for a set of documents which will be assessed for general qualification. This will include a hardship affidavit in which the borrower explains the set of circumstances that led them to the inability to pay the current mortgage amount. It also must include the reasons way the borrower will be able to pay the proposed modified mortgage. These hardship letters can be tricky and time-consuming to write and are not often accepted when considering a home loan modification.
Borrowing Money
Other common foreclosure options include borrowing money. Homeowners threatened with foreclosure need money fast to keep the creditors satiated. Even with a successful loan modification, borrowers need to pay their monthly payments. Often times, cash-strapped homeowners will seek help from friends and family. Borrowing a large amount of money from friends and family is a bad idea though, especially when your home can be seized by the bank at any time. Money Crasher's Casey Slide compiled a list of reasons why a person shouldn't lend money to family and friends. However, this list can be used to argue why homeowners should avoid borrowing from their loved ones too. Some of Slide's complaints included people's ability to be unreliable, borrowers feeling like a servant to the lender, and ending an important relationship due to a loan agreement gone wrong. At best, receiving a loan from a friend or family member will leave a homeowner indebted; at worst, it can leave them with an eviction notice and a failed relationship. Before borrowing money from loved ones, consider other foreclosure options. Homeowners also choose to borrow money from other loan-offering entities to offset any arrears accrued by their missed mortgage payments. Attempting to pay off a loan with another loan can be dangerous for a homeowner's credit and lead to a larger debt. It's an ill-advised method to avoid foreclosure.
Filing Bankruptcy
Many homeowners in financial distress believe the best foreclosure option is filing for bankruptcy to stop foreclosure. This is due to the numerous misconceptions associated with bankruptcy relief. These misconceptions allow homeowners to believe several fallacies, including bankruptcy will stop foreclosure, it's a simple process to file, and that filers will be able to keep their home without paying what they owe on their mortgage. Unfortunately for homeowners, these blanket statements are simply untrue. Although declaring bankruptcy will buy time during the foreclosure process, it won't stop the process completely. If a homeowner files for bankruptcy during the foreclosure process but before the bank sets an auction date, homeowners will be granted an automatic stay. This motion stops lenders from collecting a homeowner's assets to repay what they owe on the mortgage. Although an automatic stay is initiated as soon as the borrower files for foreclosure, lenders have rights to appeal this motion. Mortgage companies may file a relief from stay, especially if the borrower has already stopped making monthly mortgage payments. If the bankruptcy grants the lender's motion, the mortgage company will be able to continue with the foreclosure process and limit the homeowner's foreclosure options. A major hassle when filing for bankruptcy are the laws and restrictions associated with the process. Even though all homeowners are allowed to seek the bankruptcy option, many are unable to file due to recent laws that were passed by Congress. The new bankruptcy laws require homeowners to receive credit counseling from creditors approved by the United States Trustee's office before filing a bankruptcy case. If the counselors believe a borrower can meet monthly payments due to any number of factors, they're required to submit their findings to the bankruptcy court. These preliminary findings can devastate a borrower's bankruptcy case while forcing homeowners to continually pay for a mortgage they can't afford. In addition to mandatory credit counseling, homeowners must pass a stricter means test to qualify for bankruptcy. The newest bankruptcy laws restrict some homeowners with higher incomes from filing for Chapter 7 bankruptcy. Whereas outdated bankruptcy laws allowed homeowners to file for either Chapter 7 or Chapter 13 without restraint, the new regulations require homeowners to pass a means test if a filer's current monthly income is greater than the median for a household of equal size in their state. This addendum to the already tedious bankruptcy laws are costly to homeowners in need of speedier foreclosure options. Whether it's a Chapter 7 liquidation of all debts or a Chapter 13 repayment plan, filing for bankruptcy is not a permanent solution to avoid foreclosure. Homeowners are not guaranteed to keep their home while risking seven years of poor credit. For borrowers that need to stop foreclosure immediately, this is not the best foreclosure option.
Selling Your Home Fast
One of the best foreclosure options a homeowner has is selling their home before auction. This allows the homeowner to pay off their mortgage and other secondary loans associated with the house, while pocketing any extra profit made from the sale. If the threat of foreclosure is imminent, selling your home as quickly as possible is the best way to avoid foreclosure. When a homeowner sells their property, they avoid the credit-destroying experience of foreclosure while able to pay off any lingering debts that caused their initial financial hardship. Consider a cash home buyer to sell immediately, if you've already received your Notice of Default. Selling before the lender regains ownership saves the homeowner time and money. Foreclosure help comes in various shapes and sizes. While asking for help from your mortgage lender or family can be successful, homeowners are often put in precarious financial situations worsening their debt. Filing for foreclosure may also help some borrowers in need, but the heavy restrictions and general misconceptions make it an unreliable option. One of the best foreclosure options is selling your home before auction and paying of your mortgage. Selling a foreclosed home can be simple and lucrative if sold to the right buyer. Weigh your options before attempting to stop foreclosure.
Get a Cash Offer
We buy houses in San Antonio and can close very fast. This gives you an option if you are facing foreclosure. We are able to buy the house completely as-is so that you don't have to make repairs or wait for them to be made. You won't have to wait for a qualified buyer to come along because we are the buyer! We make cash offers within 24 hours and there is no-obligation or fee for us to do so. If you like the offer, we move forward. If you don't, we won't. Simple as that. Give us a call at 210-610-2511 to see what can pay for your house today.