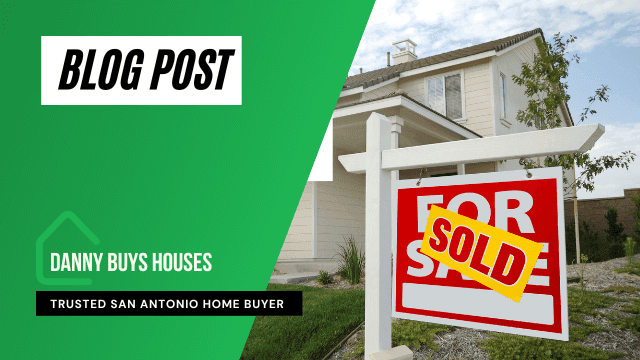 I Need to Buy a House in San Antonio
By Danny Johnson | Published 8/28/2017, 1:28:59 AM
🗂 Table of Contents
Owning a home is one of the core components of the American Dream. Fulfilling your desire of homeownership means you met the obstacles within the home buying industry, beat other home buyers, and came out victorious. Even for veteran homeowners, the process of purchasing a property and knowing where to look for a house to buy is difficult. When a person is ready to make this essential American dream a reality, they'll need the necessary tools to buy a house in San Antonio.
Why Buy A House in San Antonio?
The first factor you need to consider before starting your San Antonio home buying process is the location of the property. Choosing where you want to reside, and in what neighborhood, is a major decision every buyer must make before setting off on their house hunt. Researching the surrounding areas and picking the best one that suits your family's needs will aid you in finding the perfect homes for sale in San Antonio. Why live in the famous Alamo City? There are a plethora of valid reasons why you should move to San Antonio and why you should continue to stay. San Antonio is rife with culture, gorgeous architecture that reflects early Spanish and Mexican styles, and an inspiring history of a diverse people surmounting unbelievable odds. Some buyers choose San Antonio for its desirable climate - excluding the most brutal summer months; the city experiences only eight below-freezing days a year on average. The lack of extremely cold weather makes enjoying nearby amenities that much easier. Many home buyers are attracted to San Antonio's various shopping, dining, and entertainment venues. Within a short drive, residents have access to Seaworld, Schlitterbahn Water Park and Resort, the Botanical Gardens, Witte Museum, San Antonio Zoo, and countless other family-friendly attractions. Living in San Antonio means never running out of attractions to see, places to eat, and people to meet. You should also buy a house in San Antonio if you're interested in bettering your education. The city offers 36 higher education institutions of varying sizes offering numerous programs of study. Over 110,000 students choose to learn at one of the city's colleges or trade schools. Home buyers are particularly interested in the Alamo City due to its unparalleled, low cost of living. With access to numerous modern amenities, job opportunities, and education programs, San Antonio's cost of living consistently ranks as one of the lowest in the nation. Your dollar goes a long way, especially when purchasing property. The average list price for a home in the area is approximately $224,000. Compared to other major cities which offer the same modern luxuries, that's a steal. (The average price of a home in New York City and San Francisco is $2.8 million and $1.6 million, respectively.)
The Home Buying Process
Once you decide on the general location to buy a house in San Antonio, it's time to officially begin the home buying process. First, you need to make sure your finances are in order. In most instances, buyers must secure a cash down payment before purchasing any property. Many lenders demand a twenty percent down payment on properties. This forces most buyers to save before ever even considering a home. While financially securing funds for your home, you should consider getting pre-approved or pre-qualified for a home loan. When you want to know where to look for a house to buy, you need to know how much you can actually afford. This typically comes down to the approved home loan amount issued by your lender. Getting pre-qualified means being given an estimate by the mortgage company about how much you will receive after conducting a brief interview. Home buyers also have the option to seek pre-approval. To gain pre-approval, lender's run an extensive credit check and consider the buyer's amount of available down payment. After looking at all incurring debts and credit scores, the lender will submit an estimated pre-approved amount. These are generally favored over pre-qualification. After you've determined a location and received the financial resources to fund the property, you are able to buy a house in San Antonio. Don't limit your options when you start your house hunt. Instead, consider both a home represented by a real estate agent and a home for sale by owner. You also need to decide on the type of home to purchase. San Antonio homes come in all shapes and sizes, from new construction to resale homes. Buyers have the ability to choose from single-family detached homes, semi-detached homes, duplexes, town homes, and even condos. Before you can find your dream home, you need to determine what type of structure fits best with your family and lifestyle needs.
Homes for Sale in San Antonio
Many home buyers stick with real estate agents when deciding to buy a house in San Antonio. While realtors have ample experience finding homes and assisting in closings, they also can be difficult to work with, pressure buyers into a sale, or unable to secure the more desirable home discount. Thankfully, online listing services have dramatically increased within the past decade. Instead of blindly driving around a neighborhood in search for a for sale sign, buyers can easily input their home criteria on a property listing site and let fancy algorithms determine the best potential matches in a specified area. With numerous home listing sites at your fingertips, it's easy to know where to look for a house to buy in San Antonio. Sites like Redfin and Zillow are able to assist with any buyer questions while providing key information about a potential dream home in your area. Redfin provides online independent contractors who personally aid buyers when looking in a particular city. Once buyers sign a contract, Redfin keeps it on file and makes it available to buyers online. In addition, Redfin agents will rebate part of the commission back to buyers. On the other hand, Zillow offers home value estimates derived from public records of previous home sales. The site includes data on homes that are currently not for sale in addition to the ones buyers can purchase immediately. It boasts the most comprehensive transaction history for each home, which is helpful to know when trying to determine how long a property has really been on the real estate market. Zillow pulls data from public records, tax assessors, and some MLS services.
Need to Buy a House?
At Danny Buys Houses, we have the house for you and your family. We care about closing quickly so that you can get into your new family home. Come see our properties! Have a question about the process? We love to help. Give us a call today at (210) 881-7707, or visit our website today! :)