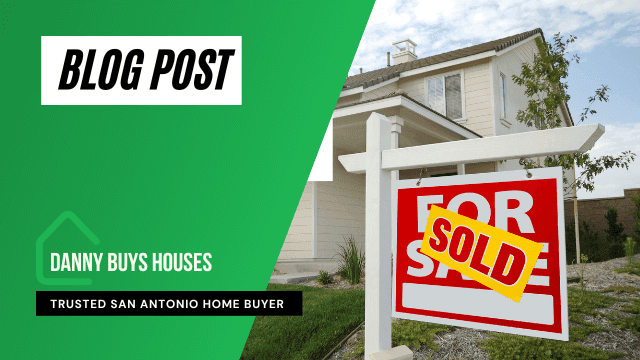 How to Buy a House in Texas
By Danny Johnson | Published 8/28/2017, 2:33:14 PM
🗂 Table of Contents
If you want to buy a house in Texas the best way to start is to learn as much as you can about house buying. This way you will be able to make informed decisions. This will be needed throughout the entire house buying process.
Texas House Buying Process
If you are already a resident of Texas then perhaps you are familiar with the Texas house buying process. If you are new then you have some additional things to learn when you go to buy a house in Texas.
What Do You Want in a House?
You have to determine what it is you are looking for in your new house. Are you looking for a two storey or a bungalow? How many bedrooms do you need. You need to make a list of all the necessities that you require in the home. Then you can elaborate on the things you would like to have but really are not a necessity.
Choosing the Right Professionals to Help You
There are several different types of professionals that you may want to rely on. They can help you when buying homes in Texas. The first will be a real estate agent. This is the expert who will be able to listen to your needs and wants. They can then choose a selection of homes to help you find the right one. You may also require an appraiser in some cases if you need to obtain financing for the home. Another resource you will need will be a home inspector. This is to make sure that the home you are contemplating on buying has no hidden issues. Then finally you will need an experienced real estate lawyer. This expert will look after all the legalities of your Texas home purchase.
Texas Home Buying Guide
There are so many different concerns and aspects when you go to buy a house in Texas. It is a good idea to have some sort of guidance. A Texas home buying guide is something that you could actually draft yourself. This is basically your personal plan for making the task of buying homes in Texas more geared to what you need. If you don't stay organized when you go to buy a house in Texas then there are some important steps that you may miss. This could lead to some disappointments in your final house choice. Your own Texas home buying guide should have different sections in it. It should have a section for….
Preparing to buy a house in Texas
Your research
You specific needs and wants
Things you want to avoid
Your financial limitations and your budget
Buying Homes In Texas
Buying homes in Texas means you will want to know what the housing market is like. You will want to specifically put your attention of the City you want to live in. Your research should include knowing what the average and median prices are for the homes. For example, San Antonio is one of the best cities in Texas to live in. There are some great choices in homes and a good selection in different price ranges. Then the actual neighborhoods that appeal to you is the next consideration. Again, you will want to do your research. Check these areas out to be sure that they have the type of environment that is right for you and your family. When you go to buy a house in Texas you are going to find that there are a lot of great opportunities for doing so.
Steps to Buy a House in Texas
If you compiled a Texas home buying guide it should also include the steps to buy a house in Texas. You should have already gone through the preparation steps. This was choosing the right professionals to help you buy a house in Texas. Plus, you should have a good idea of what you need and want in a house. Now you are ready to go through the rest of the steps that comes with buying homes in Texas.
Getting Your Finances in Order
The next step in your Texas home buying process is to know where you stand with your finances. You need to know what you can afford to pay for a home in Texas. One of the best things to do is get yourself pre-approved for a mortgage. This way you know what you will be able to finance. This helps to narrow down the choices of homes that you will want to look at. When you are being pre-approved for a mortgage it also helps to give you confidence. This is in knowing what your affordable price range is. All because the lending professionals have determined this.
Home Viewings
The real estate agent that you chose should have a selection of homes for you to see. He will have chosen these based on the information that you provided him. The information that is important to him is the neighborhoods that you are considering, what you want in the house, and the price range. When viewing homes it is an exciting event. First focus on what the house has that is on your needs list. Then you can look for the wants. You also have to determine what there is about the house that does not appeal to you. Then you have to weigh out how important these issues are. Finally you will need to determine if the house is worth the amount being asked for. Also what you are willing to pay for it. Then you will be ready to put in an offer. This is something that your real estate agent will prepare. He will present it to the seller's agent on your behalf. There are a lot of steps to go through when you want to buy a house in Texas. Each of them are important and lead to the successful purchase of your new home. Texas is a great state to live in with many cities to choose from. A good example of this is San Antonio.
Want to Buy a House Today?
We've got them! We're expert real estate investors who focus on buying and selling houses. We spend time and care turning a house into a home. At Danny Buys Houses we have up-to-date homes that are newly renovated to be better than the other houses you'll find on the market in San Antonio! Just looking? Lots of first time home buyers have questions about the house buying process. We're here to help you in any way we can! Ask a question, or come see our properties, by giving us a call at (210) 881-7707!