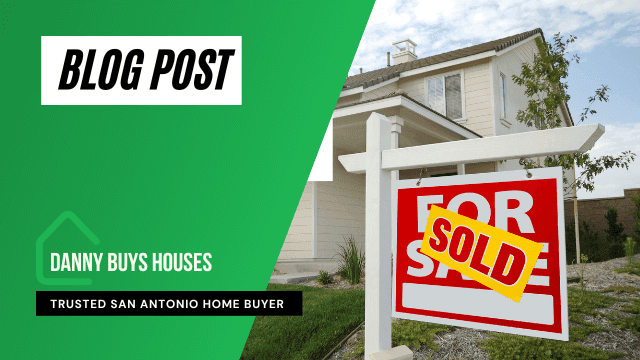 How Much Money I Need to Buy a House
By Danny Johnson
🗂 Table of Contents
A lot of people dream of owning their own house someday. This means being able to first raise enough money for the down payment. Then knowing that one can carry the mortgage and expenses. It raises the question of how much money I need to buy a house?
Should I Save the Money I Need to Buy a House?
First time home buyers often ask the question how much money should I save to buy a house. There are a lot of different suggestions for doing this. Keep in mind that the more money you are able to put down on your home purchase, the lower your mortgage payments will be. Also, if you have a good down payment it will make it easier for you to get a mortgage. How much money I need to buy a house is a question you really need to think about carefully. It will be partially based on your financial circumstances. If you are in a good financial situation with a low debt ratio and a solid income this has to be taken into account. It means that you may be able to handle a higher mortgage. That means you will not need as much for your down payment. You will be able to buy a house sooner or later. You need to set a goal as to when you want to buy a house. Then you need to determine how much you can put into a home savings account. This will give you a good idea as to how much you can save in this time frame. With that figure you can determine if it is going to be enough for a down payment.
First Time Home Buyers
Experienced home buyers will still ask the question how much money I need to buy a house. They are more confident in finding and understanding the answers. They have been through this process before. First time home buyers are usually more nervous about the finances. Home buying is a new experience for them. Not only is there the down payment to save for there are other costs. When seeking out the answers to how much money I need to buy a house be sure to include these. The seller has to pay the real estate agent out of the sale proceeds. You as a buyer will have to pay your lawyer. The lawyer has to make sure that all of the purchase documents are correct. Then this individual has to see that the property title is clear from any liens. These are just a few of the legal costs that may be involved.
What Is Earnest Money?
When you are looking into how much money I need to buy a house, you may have another question which is what is earnest money? This is something that may come up when you are trying to negotiate the purchase of a house. Perhaps you find a house that you really want to buy. You need some time to arrange for the financing for this purchase. You can make a earnest deposit. This is money that you will give to the seller. It is an amount that will hold the house for you until you can arrange financing. It is a show of good faith. What is earnest money is an important question. The earnest money you put up will be held in escrow usually by you as the buyer and the seller. When you are able to arrange the financing the earnest money is added to your down payment. There may be a risk of you losing this money if you cannot complete the deal. If the seller backs out of the deal the earnest money should be refunded to you.
Should I Get a Loan to Make the Money I Need to Buy a House?
When you are looking at money I need to buy a house you may need to ask How do home loans work? This is very important to you especially if you fall into the category of first time home buyers. You probably are not familiar with home loans. Home loans are provided by some lending institutions who will give you the money to buy a home. This is a mortgage transaction. You will be expected to pay interest on this borrowed money. There may also be additional costs that you should be aware of. When you are checking out how do home loans work pay close attention to the additional costs that can come with this. There are different terms that can be arranged for home loans. These costs need to be considered when answering the question how much money I need to buy a house. Some home loans will allow you to pay back the loan in full when you want. Other terms will dictate that you cannot do this unless you pay a penalty. Interest rates may be fixed on your home loan. Then there are home loans where the interest rates fluctuate. Be sure to get all of the answers you need about how do home loans work before you sign any contract. Sometimes during the excitement of buying a home important matters are forgotten about. Your home loan is something you are going to be paying for a long time. You need to fully understand it. The three answers that will come with the question of how much money I need to buy a house fall into three categories. These are the down payment, the additional costs, and the ongoing mortgage payments. You want to save as much money as you can for your down payment so your mortgage payments will be lower. Once you have done all of the financial calculations you will be in a better position to know how much you need. If your financial situation isn't good, you are better to hold off. Give yourself more time to save for your down payment. At the same time you need to keep an eye on the housing trends. Even if you suspect prices will rise, you don't want to over extend yourself.
Looking for a House For Little Money?
We've got them! We're expert real estate investors who focus on buying and selling houses. We spend time and care turning a house into a home. At Danny Buys Houses we have up-to-date homes that are newly renovated to be better than the other houses you'll find on the market in San Antonio! Just looking? Lots of first time home buyers have questions about the house buying process. We're here to help you in any way we can! Ask a question, or come see our properties, by giving us a call at (210) 881-7707!