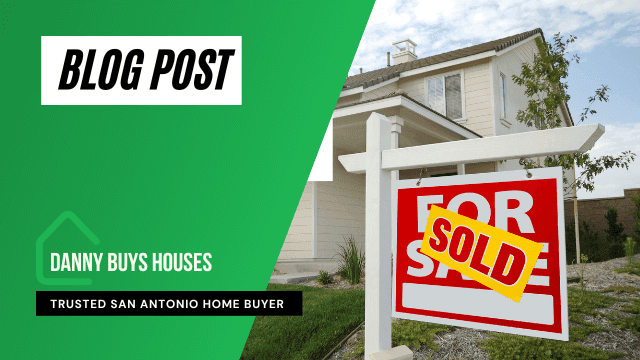 What's the Cheapest Month to Buy a House in San Antonio?
By Danny Johnson | Published 8/28/2017, 2:32:49 PM
🗂 Table of Contents
Much like the real estate market itself, house prices fluctuate throughout the year. Each season brings either property price drops or gains, depending on where you're living. The best time to buy a house in San Antonio is often dependent on external factors instead of a date on the calendar. The real estate climate, projected new construction, and even natural disasters can affect when and how you buy a home. Excluding these unexpected factors, real estate experts and economists have deduced the best time to purchase property and the cheapest month to buy a house.
Buying a House at the Right Time
Deciding to buy a home is an enormous decision. It requires months of saving for a down payment, obtaining loan pre-approval, and making a house buying checklist of all your wants and needs as a buyer. While location is considered the most important factor on a property's price point, timing has been proven to also have a major impact on what buyers pay for a home. The cheapest time of year to buy a house is typically during the cooler months. This is due, in large part, to the increased buyer interest in warmer months. According to realtor.com, home sales tend to increase along with the temperature; approximately half of the total homes sold throughout the year are sold during the summer months. Instead of competing with numerous buyers wanting the same property in August, buyers wanting to save a bit of money will opt to purchase the same home in January. Buyers avoid bidding wars that drive up home prices when they purchase a property when the days grow shorter. When comparing yearly reports, you might notice the obvious dip in prices in January closings. This suggests that the home buyers making offers in November and December are typically receiving the best deals. For example, the median home price for the nation climbed above $220,000 in the summer of 2014; by January of 2015, the average home dropped below $200,000 without any major economic crises. Some home prices don't rely on the cheapest month to buy a house, though. Many property prices are driven based on the type of home. During the winter months, smaller, cheaper homes tend to sell more than the larger, single-family properties. This is directly due to the public education schedule and its effects on homeowners with children. Knowing that education plays a key role in home sales for pricier, family homes, many sellers choose to list during the warmer months in hopes of broadening their pool of potential buyers. It's common for a home seller to pull their listing in the late fall and then relist at the first signs of spring. Many real estate market experts believe that homeowners that keep their listings up during the colder months are motivated sellers. This means they are more desperate to sell and are more likely to compromise with a seller to offer the best property deal. Home buyers who can afford to shop later in the year may receive a better price, but at the expense of having less home inventory to choose from. Home inventory typically declines in the early fall, starting in September. The biggest drop in homes for sale can be seen around the holiday season, unsurprisingly. With years worth of data, experts believe available homes for sale drop a whopping 10% in December, with little to no improvement until March. Of course, all real estate markets experience exceptions. For instance, winter vacation destinations commonly see a surge in sales during the late fall. This coincides with tourist season and exposure. Similarly, tropical hot spots tend to always be in demand and offer low inventory and how prices year round. There is no cheapest month to buy a house when you're looking for a second home in Miami.
Cheapest Month to Buy a House
The most recent research suggests that the cheapest month to buy a house is October, the best closing day is Monday, and the single calendar day offering the best home deals is October 8th. To compare with other prices on similar homes throughout the year, properties purchased on that date were sold on average at a 2.6% discount to the fair market value. The deep home discounts in October signify the real estate market's penchant for fewer buyers in the cooler months. On average, only 2.7 million - or 8.4% of total home closures for the year - occur during the cheapest month to buy a house. This means sellers are more willing to settle on lower bids for their homes. Many real estate agents representing sellers will advise their clients to take their properties off the market until prices pick back up in the spring. For realtors representing buyers, they encourage October home sales for the property price tag and decrease in competition. If you want to know how to buy a house with bad credit, this is the best time to do so. While October is the cheapest month to buy a house, purchasing a property in December, January, and February offers similar price drops and lack of competition. Finding a property during any of these months will guarantee an easy method how to buy a house for cheap. For the worst time to buy a home, avoid April. Home buyers typically paid 1.2% more than the current market value during that month; in fact, April is the only month that does not register any sort of discount on the average housing market. When it comes to buying a house in San Antonio, sellers must be vigilant about their timing. It's important to identify current market trends, recognize external factors that may increase home prices, and be willing to purchase a home during the off season at a discounted price. In the end, the best time to buy is ultimately up to you and your particular situation. No seasonal discount or ideal closing day of the week is worth rushing into one of the biggest decisions of your life. The best time to buy is when you're absolutely ready.
Ready to Buy a House?
At Danny Buys Houses, we have the house for you and your family. We care about closing quickly so that you can get into your new family home. Come see our properties! Have a question about the process? We love to help. Give us a call today at (210) 881-7707, or visit our website today! :)