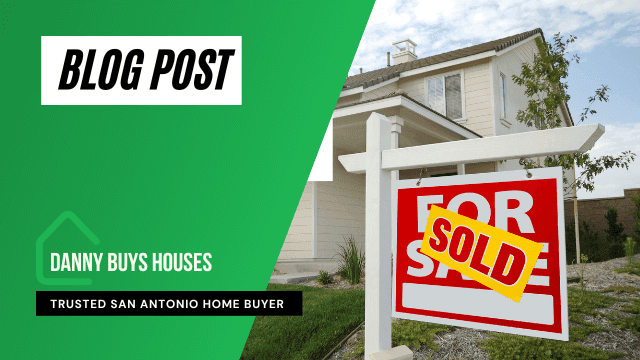 3 Things You Run Out of With Too Many Repairs on a House
By Danny Johnson | Published 5/12/2015, 5:50:24 PM
🗂 Table of Contents
Selling a property because you have too many repairs to make is a very common thing. Whether you are starting a home improvement project to increase the value of your home, fixing up a house to rent out, or repairing a home that you have inherited, repairs can add up in a hurry. Not everybody has the ability to get all of the repairs done that they would like. Why? This week's post will cover the three main problems that people run into when they have too many repairs to make on a house. You typically run out of money, ideas, or time. Sometimes you can run out of all three!
Run out of money
Running out of money is probably the most common problem when there are too many repairs on a house to make. Depending on the repairs that are needed you may begin a project only to find out that it is going to require more attention than you thought. Take a bathroom rehab for example. You may want to replace the vanity in your master bathroom. Depending on the age of your house you might have to change the plumbing underneath the sink. You may also need to replace any rotting wood or replaced cracked tile under the area where your new sink will go. This is just one example of a plan to make a small change turning into a big project. No matter what the reason is that you are repairing your house, one repair can turn into too many repairs in a heartbeat, and the more you repair the more you spend. The repairs that you make also don't guarantee that you will get a return out of your investment. Why worry about running out of money on repairs when you can just sell your house as is?
Run out of ideas
Ideas are also easy to run out of when you have too many repairs on a house. You may have planned out the perfect budget and have made all of the minor repairs that you can, but what's next? What is going to increase the value of your house? What would be a convenient repair to make? What does your house need? You could hire somebody to help you plan and design your repairs, but that would just be more money out of your pocket. Why worry about who to hire or what repairs would be best? If you run out of ideas you can always sell your house to an investor like me!
Run out of time
Time is a resource that once lost, can't be gotten back. It is the most valuable resource on Earth. Why waste it doing repairs on your house that could waste your time and money? Too many repairs on a house can cause months and months of headaches. Take it from somebody who flips houses for a living! Sometimes it takes months to get a house flipped and ready to sell, and that is with a whole crew of people working on it. Think of having to do all of the repairs yourself. It could be years before you finish with all of your home improvement projects. The longer you work on a house, the more money you spend on it. Don't spent all of you money and waste years on a house that has too many repairs. Get rid of that house and spend your time and money the way that you want to. You will run out of time, money and ideas if you try to tackle a house that needs too many repairs. If you live in the San Antonio area and have too many repairs on a house, contact me and sell that house! You'll have cash in your hand in a matter of days. I don't waste any time. If you don't live in San Antonio try reaching out to your local investors. They could prove to be a huge help in the battle to get your time and money back from that house with too many repairs.